Product Information
Model No:

SM-R600NZBA
SKU:

100012079
1 Year Warranty
Highlights
Blend in or stand out
Gear Sport comes in two colours: one to blend in, the other to stand out. Choose from a timeless black or a striking blue to accessorize your style whether you're at the gym or going about your day.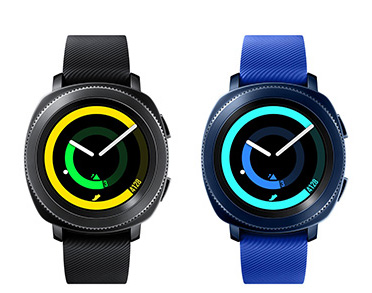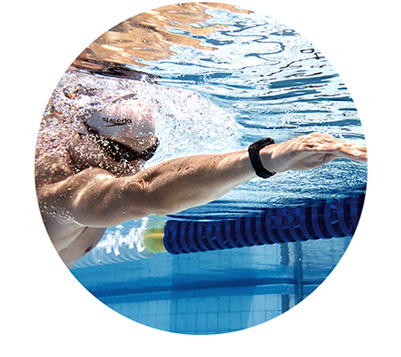 Go ahead, get wet
If swimming is your sport of choice or you get caught running in the rain, keep going. The Gear Sport has a water-resistant rating of 5ATM or 50 meters, meaning even in the deep end, your activity is recorded. Then you can sync with Speedo On, Speedo's new Swim Tracking app, and dig into the details.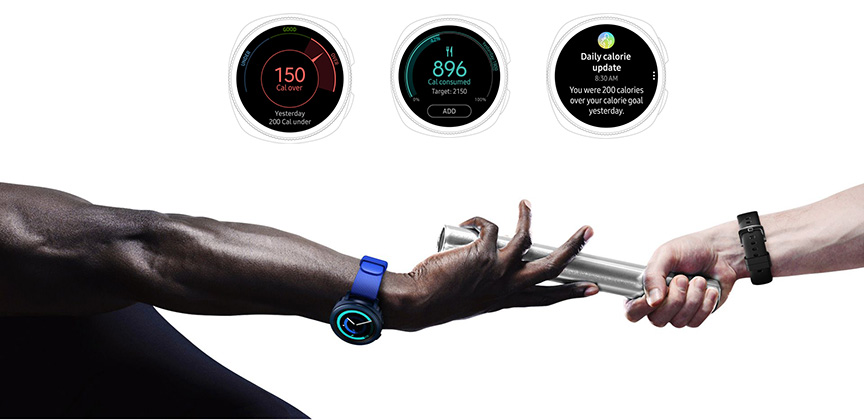 Get on a healthy track
Set health and diet goals on your phone and start tracking your progress right from your wrist: Gear Sport makes it easy to keep your calories in balance and track calorie intake. It also offers tips and insights that you can use to stay on track.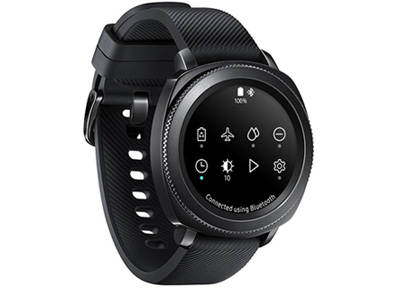 Control with a touch
Changing settings or replying to notifications is as simple as a swipe on the screen or a turn of the bezel. Swipe up or down from any screen to access the Customized Moment Bar and adjust the volume, check the battery level, and more. And if a text comes in, you can reply to it with a turn of the bezel.
Get timely suggestions
When you're on an airplane, Gear Sport adjusts accordingly, suggesting stretches that you can do from your seat. When you're driving, it's also smart enough to know that you're focused on the road, not just inactive, so won't ask you to stretch your muscles.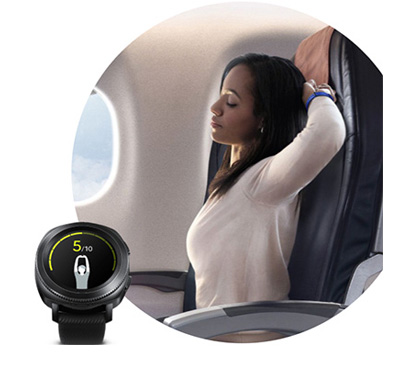 Source: www.samsung.com