Fast Home Delivery
Select A City
Product(s) Are Currently Available For Delivery To The Following Locations:
Services To Protect Your Purchase
Every product come with manufacturing warranty that covers the basic needs, we understand that you need more peace of mind, that's why we designed Extra safeguard to provide you with additional benefits extended beyond the manufacturing warranty.
More Details
Product Information
Model No:

QA65Q95TAUXUM
SKU:

100196138
1 Year Warranty
Highlights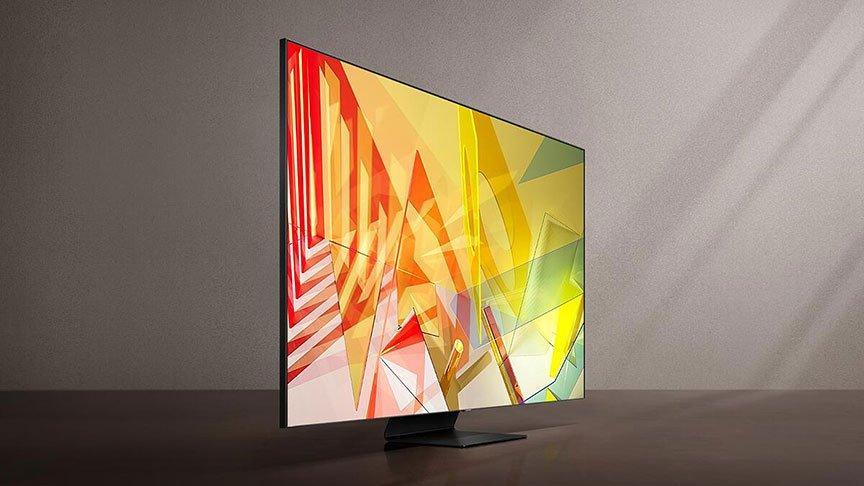 Pure QLED 4K TV perfection
Discover a TV that turns everything you watch into glorious 4K resolution and takes your sound to another dimension. Never miss what's happening in the dark shadows of a horror movie, or the bright sun-filled scenes of the latest sci-fi. And with every frame optimised to perfection, the picture you see is as detailed as it is in the real world.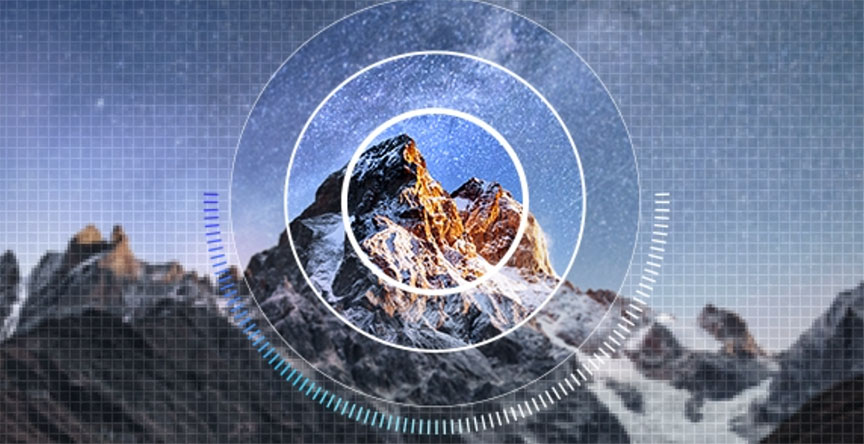 Upgrade what you like to 4K
4K AI upscaling uses Samsung's powerful Quantum Processor, automatically analyzing the input source to reduce image noise, restore lost detail, and define edges around objects and text. Now you can get 4K resolution images and sound, regardless of the source.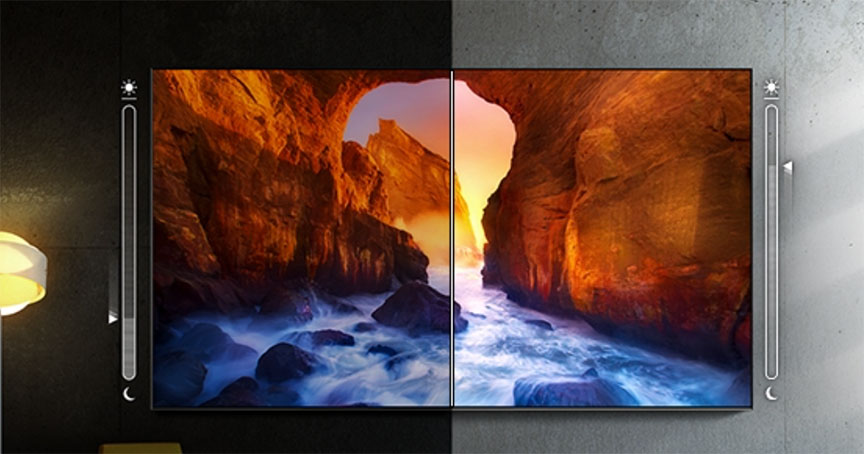 Brightness adapts as surroundings change
Actively adapt to the viewing environment by automatically adjusting the brightness. Adapt to your very best picture, day and night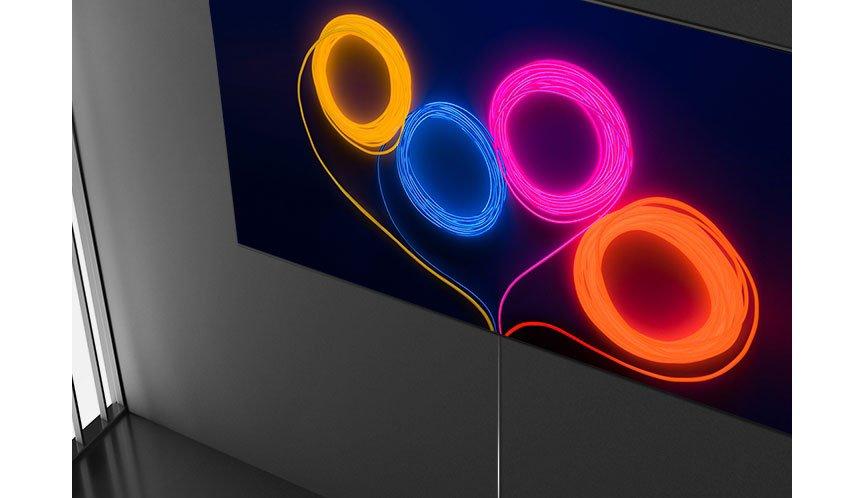 The power of less
Mount your TV flush against the wall for a seamless look with one nearly invisible cable that connects all of your external devices to avoid anything getting in the way of your design.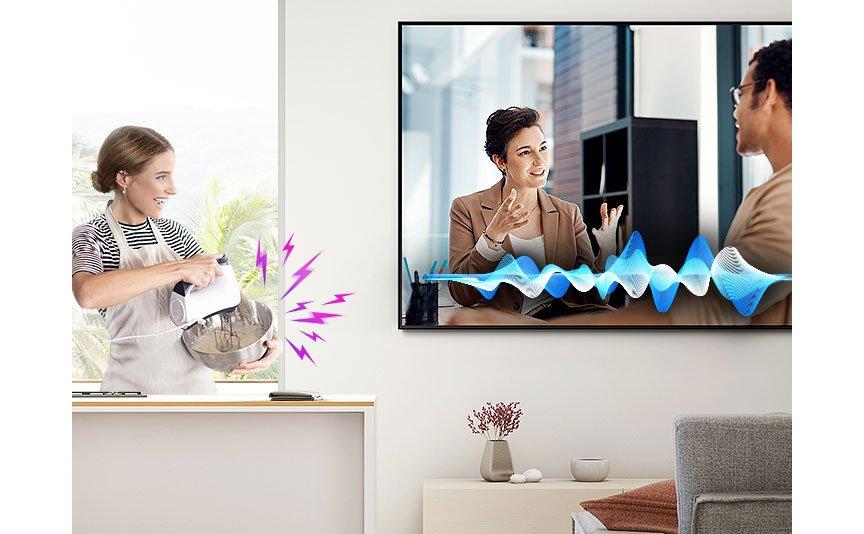 Every sound perfected for what you're watching and where you're watching it
Your QLED Q-Series TV analyses the acoustics in the room and outputs dependent on what type of show or movie you are watching. Watching sport, you'll feel as if you're in the stadium, or a movie, you hear the action closing in from all directions. And you'll never miss out on the dialogues either. This is thanks to our Active Voice Amplifier technology, which analyses and adjusts to any noise in your home, so you can relax and enjoy your box set.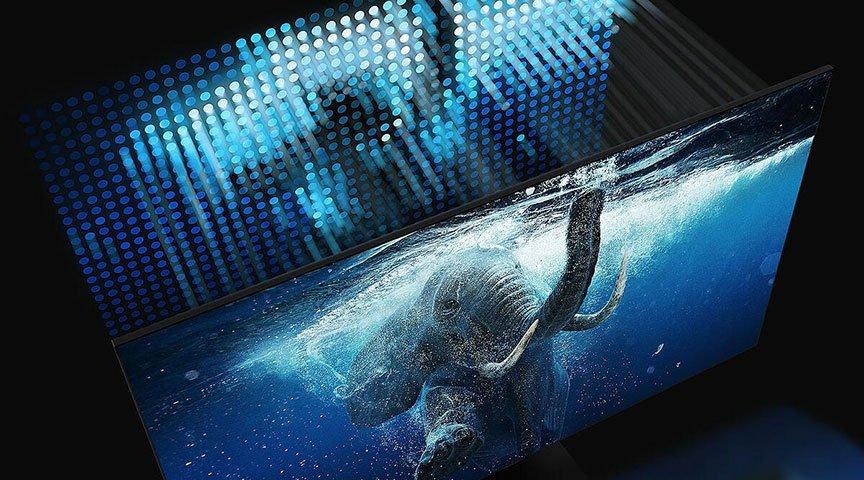 Make every moment unmissable with exceptional contrast
With stunning contrast across the whole screen, you can see the fine detail in bright whites, intense blacks and all colours.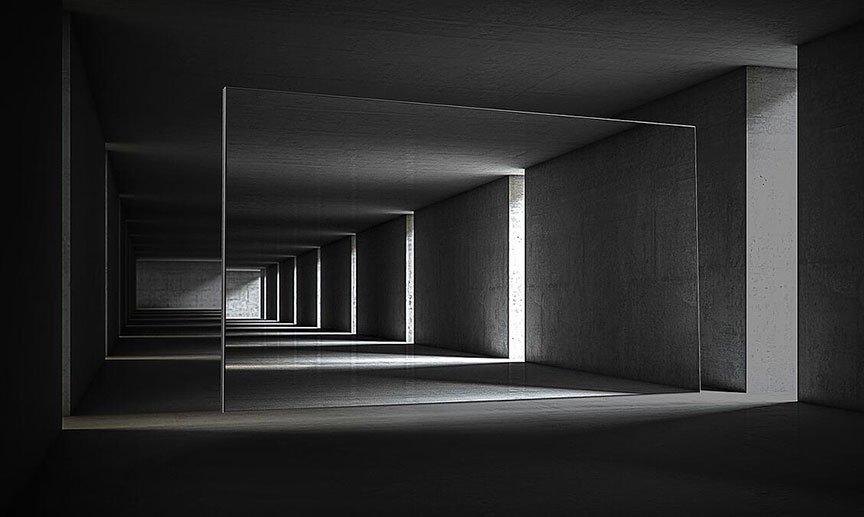 See the picture, not the TV
See the picture – not the TV – with a near bezel-less design that leaves you with only the beautiful picture to enjoy. Designed and crafted to look perfect from any angle, experience minimalistic style with a stunning clean back and no messy cables.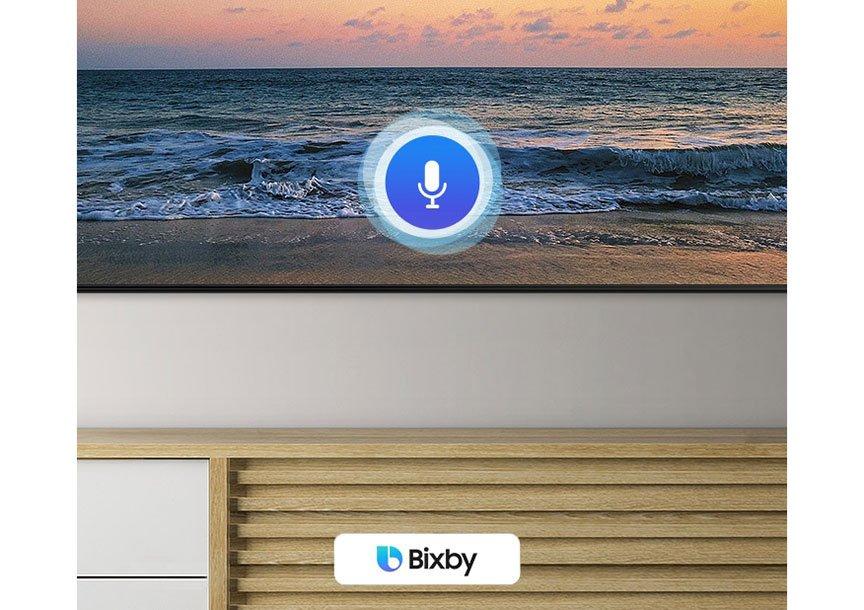 Interact and control your TV with your favourite voice assistant
Can't find your remote? Bixby is built into your Samsung Smart TV. Discover an optimal entertainment experience and advanced hands-free voice control in your connected home. Changing the volume, source, channel and more is as easy as asking.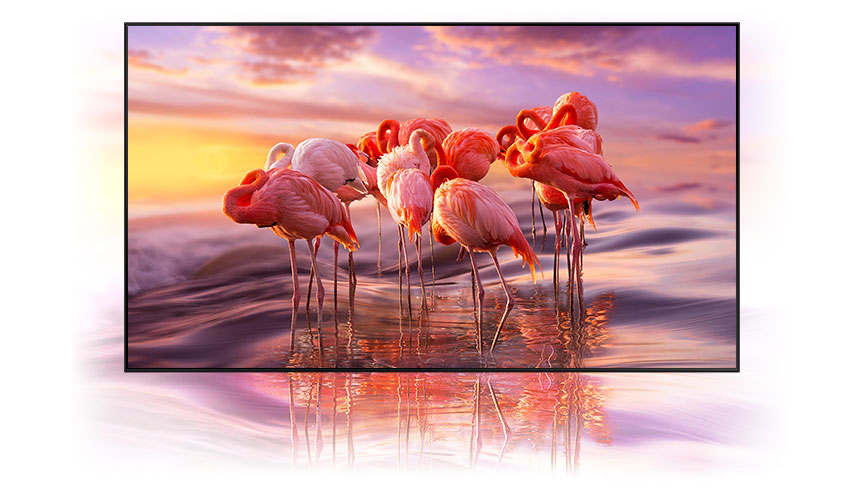 Genuine cinematic colour made from over a billion shades
Genuine cinematic colour made from over a billion colours and shades. Samsung's QLED is certified to deliver 100% colour volume. QLED technology, unlike others, is able to transform light into breath-taking colour without degradation over time.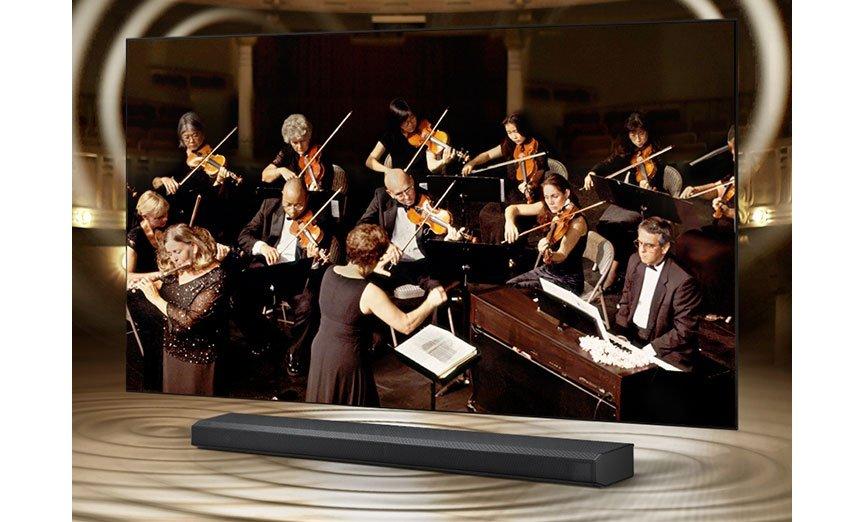 TV and soundbar in perfect harmony
Along with the QLEDs two top speakers, soundbar's front/side & up firing speakers together create the ultimate surround sound experience.It enables you to completely immerse yourself in the contents, in a way you have never experienced before.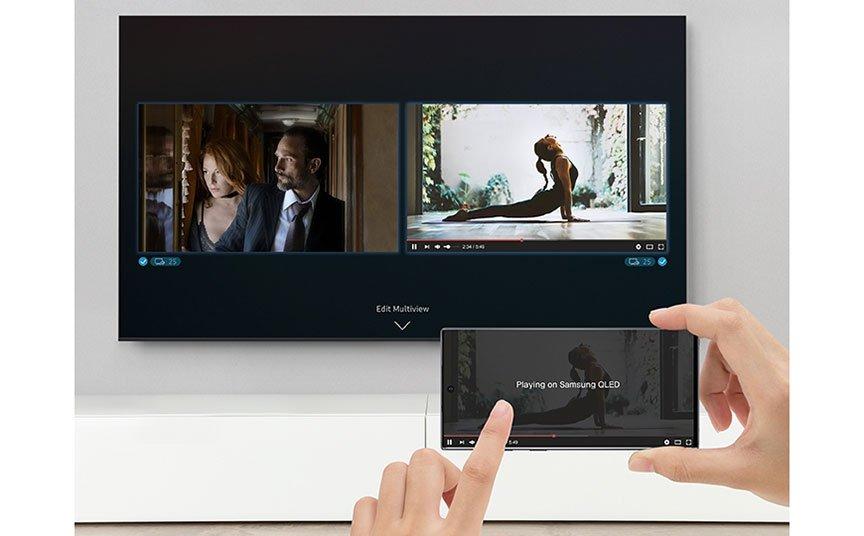 See multiple contents at the same time
Multi View splits your TV screen in two, putting the content you're watching on one side, and mirroring your mobile screen on the other. This means you don't have to look away from the TV screen to glance at your phone anymore.
Start your smart home life with QLED
QLED works with SmartThings to put you in control of your smart home. QLED links with IoT devices and sensors so you can turn on the lights, check what's inside your fridge, and even run the robot vacuum cleaner right from the comfort of your couch. It's a whole new world.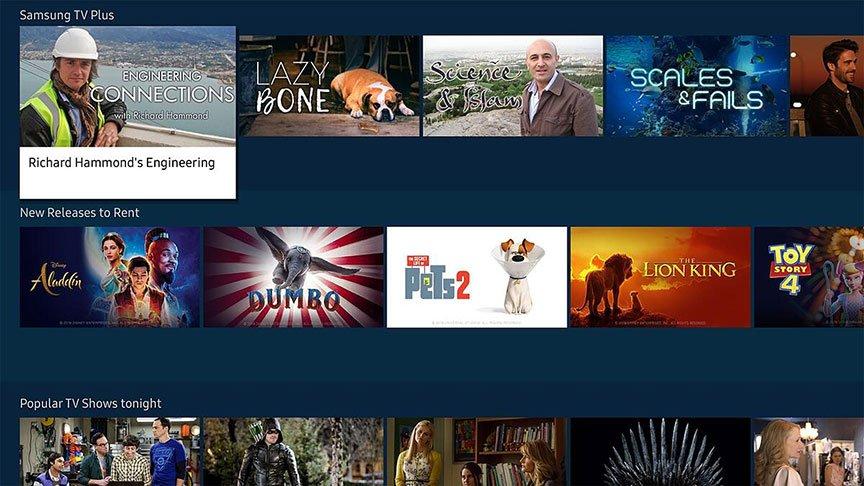 Less time searching and more time watching with tailored recommendations
Finally, all your favourite content in one place – your Samsung Smart TV. Our Universal Guide recommends popular shows and content tailored just for you, meaning you can watch more of what you love.
Source: www.samsung.com