Model No:

FGSD-002
SKU:

100023092
FIBARO Smoke Sensor Z-Wave
FIBARO Smoke Sensor Z-Wave
Model No:

FGSD-002
SKU:

100023092
FIBARO Smoke Sensor Z-Wave
Product information
OS Compatability: IOS
Made in: Poland
Req. Installation: No
Indoor/OutDoor: Indoor
DIY/Integrated: DIY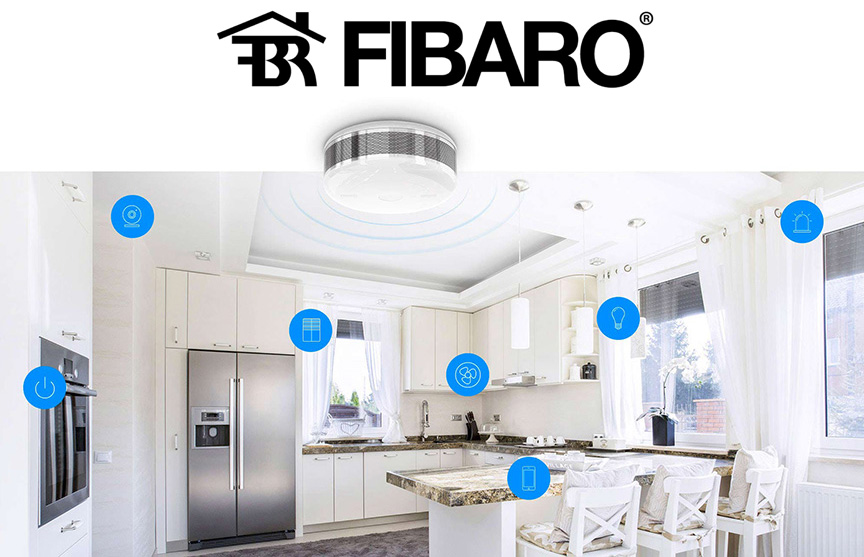 Product Information
Almost all of the smoke sensors available on the market were designed with just one objective in mind - discovering potential threats. Hardly any of the manufacturers paid any attention to design. Naturally, smoke sensor is to save lives. However, like most of other sensors, smoke sensor is a device installed in visible places, e.g. on ceilings. That's why Fibaro designers decided to combine uncompromised safety with functionality and beautiful design that fits in any interior. Fibaro Smoke Sensor is a perfect sensor that combines beauty with new technology, to protect your home and family. Minimalistic design - Smooth lines, polished surface and small size. Combining these Fibaro created the most beautiful smoke sensor ever made. Visual and acoustic alarm - Fibaro Smoke Sensor will let you know of a discovered threat with multi-color RGB LED diode and built-in sound siren. Polished grille - The grille not only looks great but also lets in even the smallest amount to smoke, allowing for quicker reaction.
Specifications:
Battery Type: CR123A
Radio protocol: Z-Wave
Radio frequency: 868,4 or 869,8 MHz
Range: up to 50m outdoors; up to 30m indoors (depending on terrain and building structure)
Operational Temperature:0 - 55 C degrees
Operational Humidity: 0% - 93%
Measured Temperature Range: -20 to 100C degrees
Temperature Measuring Accuracy:0,5 C degrees (within 0 - 55C degrees range)
Dimensions (Diameter x Height):65 x 28 mm
Contact Us
Our representatives are always ready to help you!
---