Product Information

Model No:

MWV62AE/A
SKU:

100091736
Highlights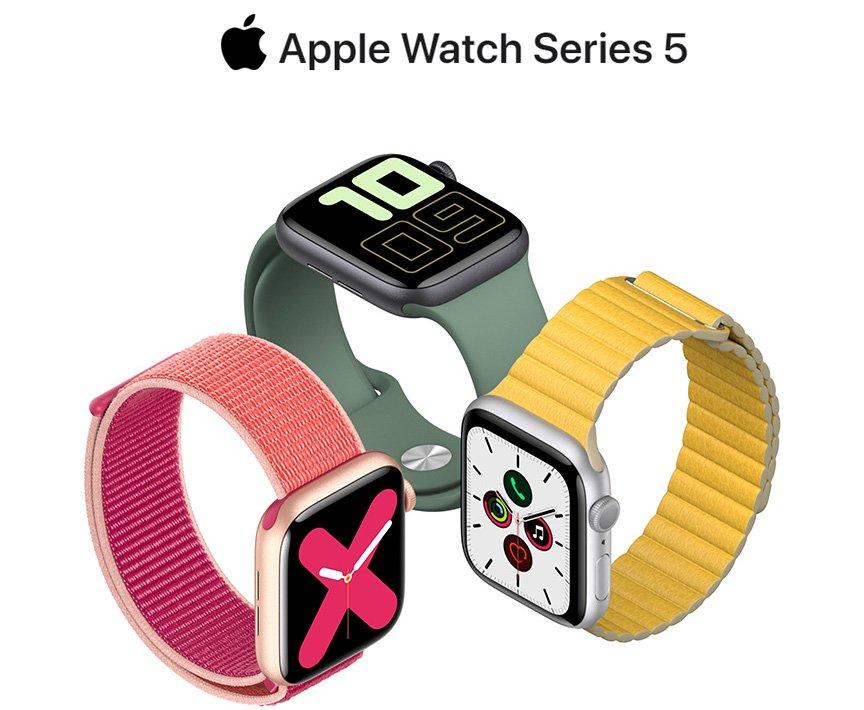 You've never seen a watch like this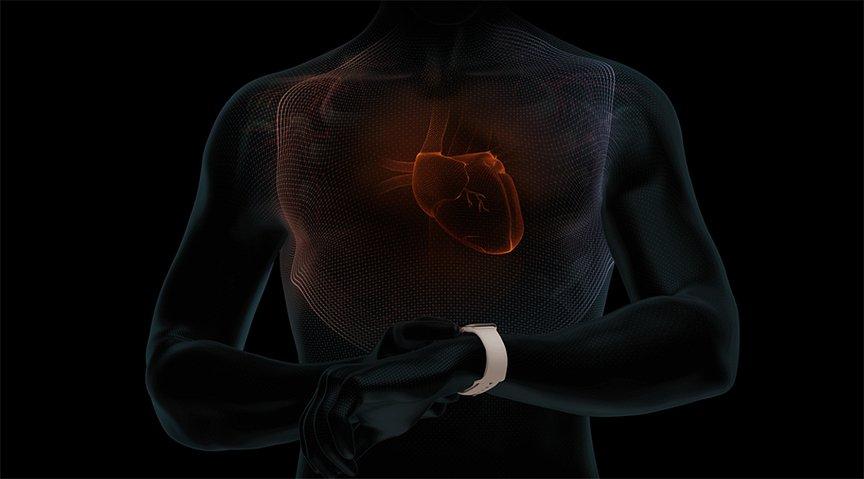 ECG app and irregular heart rhythm notification coming to Apple Watch
The ECG app on Apple Watch Series 4 and later will be available in the Kingdom of Saudi Arabia in the next software update with iOS 13.5 and watchOS 6.2.5. The feature marks the first direct-to-consumer product that enables customers to take an electrocardiogram right from their wrist, capturing heart rhythm in a moment when they experience symptoms like a rapid or skipped heart beat and helping to provide critical data to physicians. The irregular rhythm notification feature on Apple Watch Series 1 or later will also occasionally check heart rhythms in the background and send a notification if an irregular heart rhythm that appears to be atrial fibrillation (AFib) is identified. The ECG app and the irregular rhythm notification feature have received approval as Class IIa medical devices by the Saudi Food and Drug Authority, through the Medical Device Marketing Authorization (MDMA) process. The ECG app1 and irregular heart rhythm notification feature2 will help users identify signs of AFib, the most common form of irregular rhythm. When left untreated, AFib is one of the leading conditions that can result in stroke, the second most common cause of death around the world.
This watch has a display that never sleeps
With the new Always-On Retina display, you always see the time and your watch face.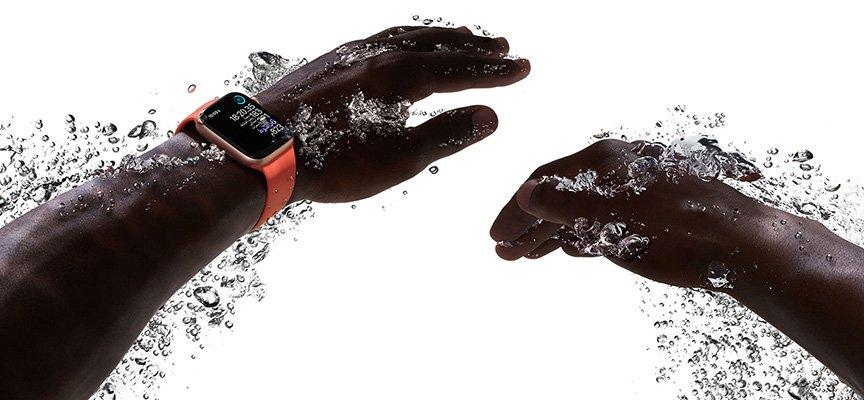 Swimming metrics. Strokes of genius
Water resistant to 50 meters, Apple Watch Series 5 is designed with swimmers in mind. The Pool Swim workout automatically records splits and sets and can actually recognize your stroke. The Open Water Swim workout visualizes your route on a map. And both precisely track active calories, distance, and overall pace.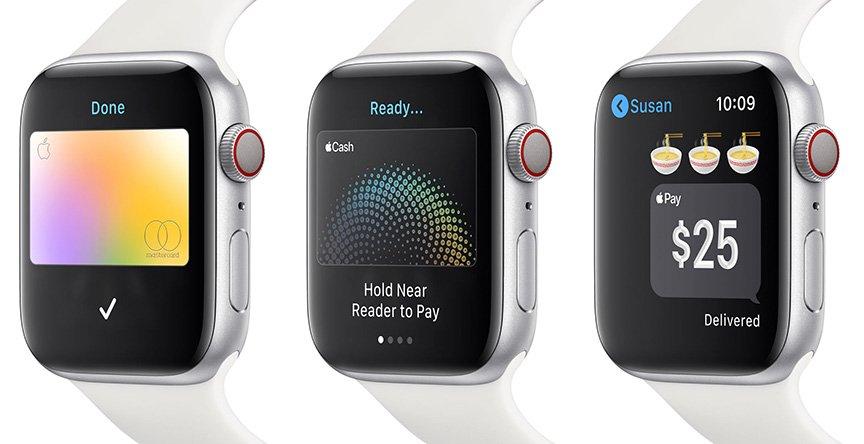 Easy money
Just double-click the side button and hold your watch to the checkout reader to use Apple Pay. You can also send or receive Apple Cash with the Messages app. No matter how you use it, Apple Pay keeps your financial information completely private and secure.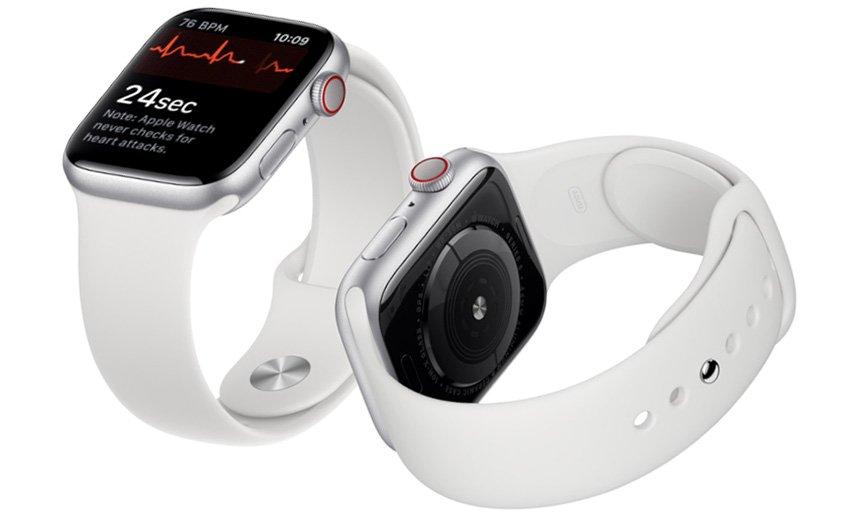 This watch has apps to keep an eye on your heart
Quickly check your heart rate, and get notifications when it appears to be too high or too low.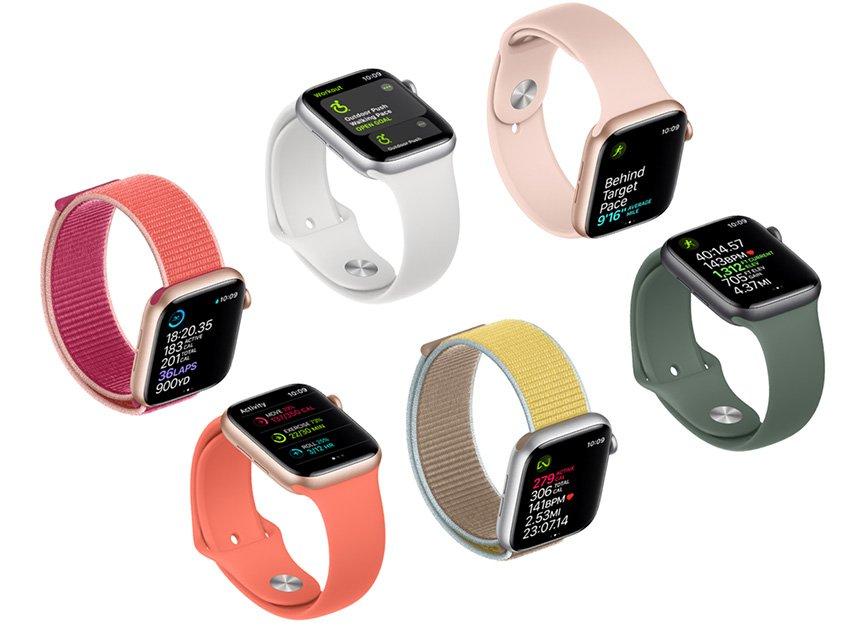 This watch helps you crush your fitness goals
There are workouts for every way you exercise. And advanced metrics for every level of athlete.

Any case. Any band. Any style you want
Choose a case and pair any band in the Apple Watch Studio.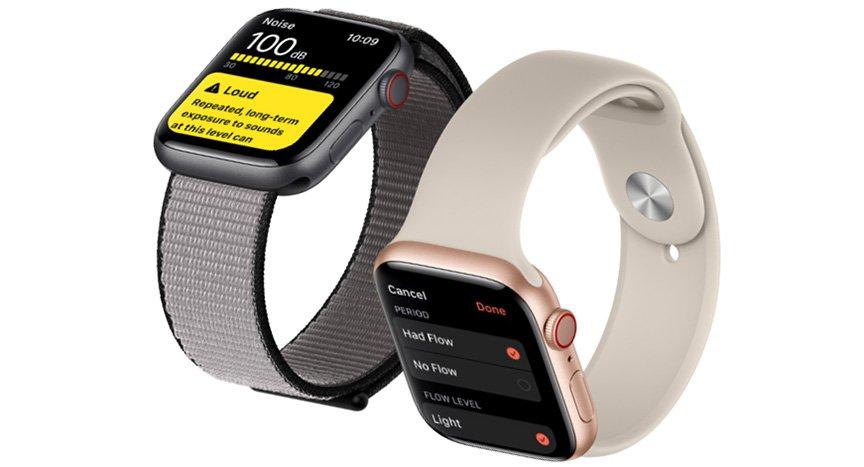 And tells you when things are getting a little loud
The new Noise app alerts you when decibels rise to levels that can impact your hearing.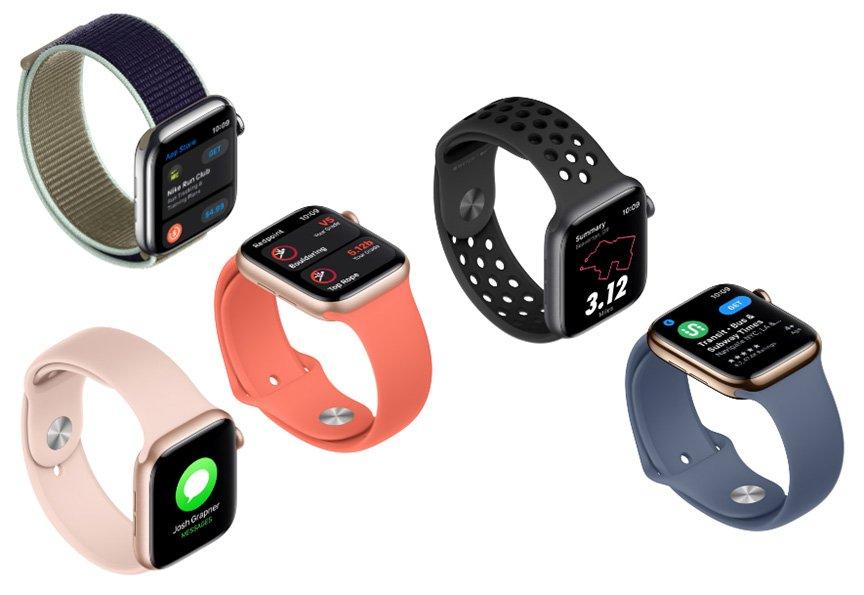 It gets apps in a snap
The App Store is now on your wrist, so you can find and download the latest apps in seconds.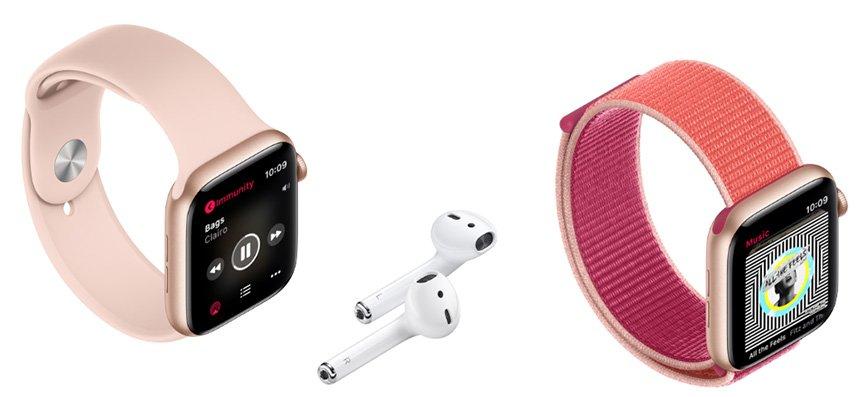 And syncs with your favorite music
Listen to the entire Apple Music library and the podcasts you love.
Source: www.apple.com
Shop More