Product Information
Model No:

HD4467/91
SKU:

100004018
2 Year Warranty
Highlights

Health grill
This Philips health grill has high temperature plates to seal in all the juicy flavour. These heat up fast and keep a constant heat, for results you can trust, and can be used in a sloped or horizontal position for different cooking styles.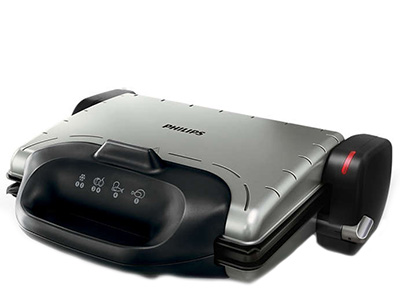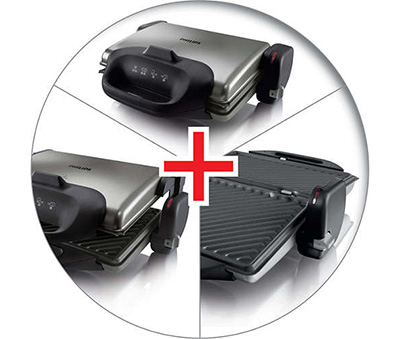 Multiple grilling positions
The grill can be used with: 1. The sealed position is ideal for grilling meat, fish, vegetables or sandwiches. 2. The fully open position is like a mini-barbeque, for table grilling, fun cooking or warming up your food. 3. The gratin position is suitable for melting cheese onto toast or vegetables such as tomato and courgette.
High temperature grill plate seals in all the flavour
The high temperature of the Philips electric grill plate seals in all the juices and flavour of the food. That's because the moment the food comes into contact with the surface of the grill, it begins to sizzle and brown, forming a tasty crust that keeps all the goodness and flavour inside, where it belongs.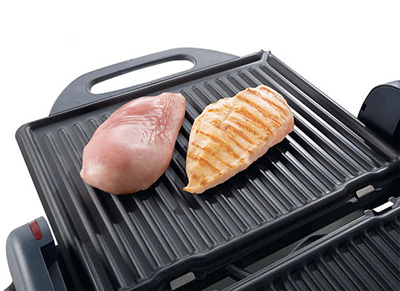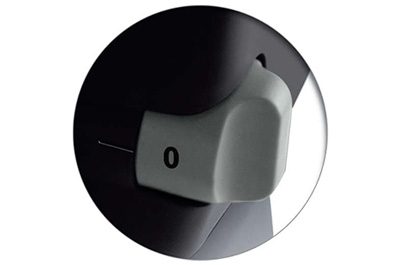 Adjustable thermostat ensures perfect results for every food
Wide temperature range (70°C to 230°C) to choose the ideal temperature for each ingredient so that you ensure the perfect results for every food.
High power for heating up fast and keeping a constant heat
The high power of the appliance enables the grill plate to heat up quickly, reaching operating temperature very fast and saving you precious time. It also means that the grill surface keeps its heat when food is placed onto it because the high power ensures a fast recovery to the correct temperature.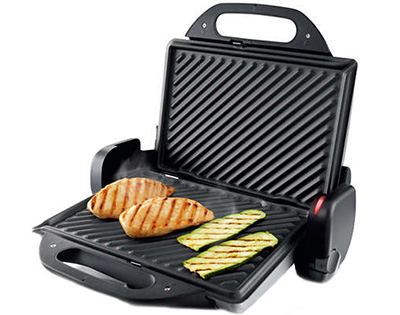 Source: www.philips.com