Product Information
Model No:

FC9350/61
SKU:

100020238
2 Year Warranty
Highlights

Bagless vacuum cleaner
The new Philips PowerPro Compact vacuum cleaner delivers remarkable cleaning results, thanks to PowerCyclone 5 technology and MultiClean nozzle. The dust container is designed for hygienic emptying.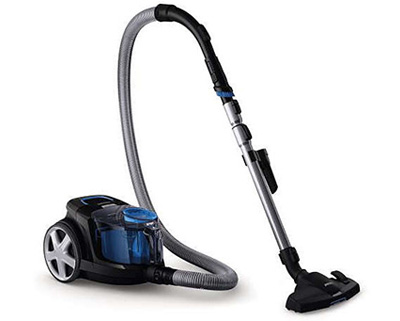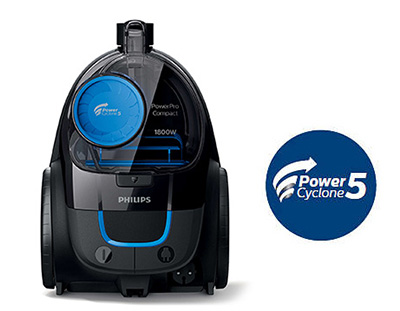 Separates dust and air
PowerCyclone 5 technology maximizes airflow and performance by separating dirt from air in one go. It delivers remarkable cleaning results through highly efficient steps, Air enters fast into the PowerCyclone thanks to the air inlet design. The curved airpass quickly accelerates the air in the cyclonic chamber to separate the dust from the air. The optimized exit blades separate dirt from the cyclone and into the dust bucket.
EPA10 filter for healthy air
The pleated EPA filter has a large surface and good filtration performance. It can catches small dust particles and in combination with the cyclonic flow, this prevents the filter from clogging fast and gives you better and longer-lasting filtration results.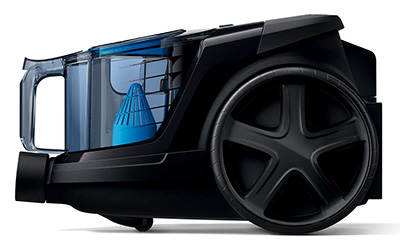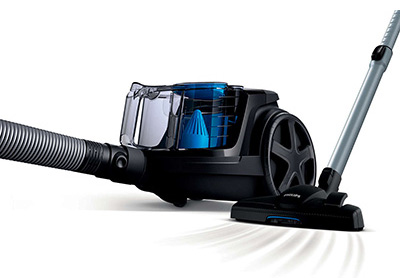 New Multi Clean nozzle for thorough cleaning on all floors
The new Multi Clean nozzle delivers a thorough cleaning on all types of floors. The nozzle is designed to seal closely to the floor to ensure a good pick-up of even the fine dust.
Source: www.philips.com