Product Information

Model No:

MQ2Y2AB/A
SKU:

100021061
1 Year Warranty

Highlights

Power to the pro
Pros love iMac. So we created one just for you. It's packed with the most powerful graphics and processors ever in a Mac, along with the most advanced storage, memory, and I/O — all behind a breathtaking Retina 5K display in a sleek, all-in-one design. For everyone from photographers to video editors to 3D animators to musicians to software developers to scientists, iMac Pro is ready to turn your biggest ideas into your greatest work.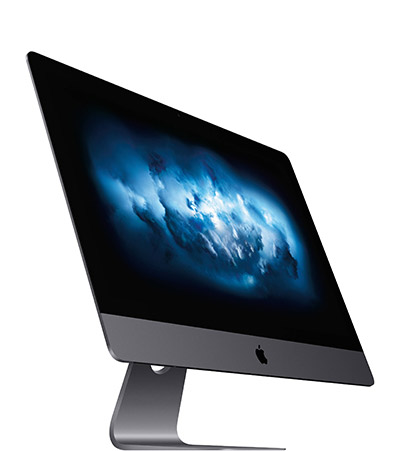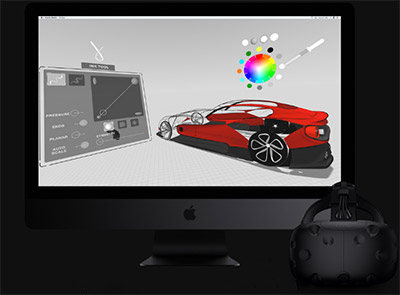 Virtual reality gets real
With the new Vega GPU, iMac Pro lets you do more than just immerse yourself in VR worlds. It lets you create them from scratch.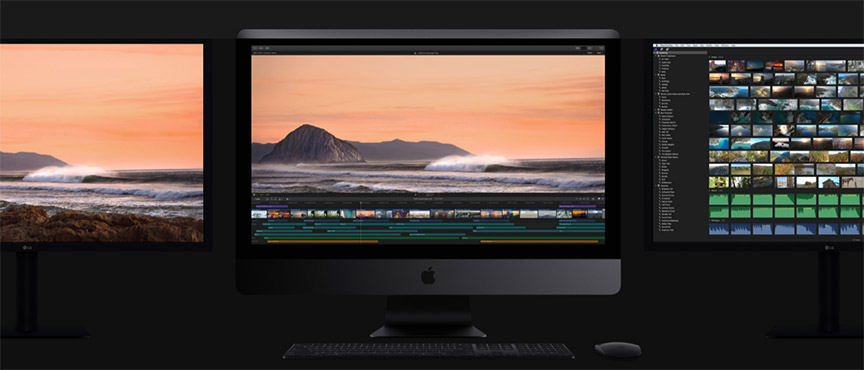 All-in-one design. More creative freedom
iMac Pro puts the power of a workstation behind a stunning Retina 5K display, in a sleek enclosure just 5 mm wide at its edge. With your whole system powered by a single cable, your workspace stays free of clutter. It's a beautifully efficient design that lets you focus all your attention on what you're creating — not what you're creating with.
Advanced thermal management. Cool
Packing all that performance into such a slim all-in-one design required a new approach to cooling the system. We redesigned the thermal architecture of iMac Pro with innovative dual blowers, a high-capacity heatsink, and extra venting. The result? Almost 75 percent more airflow and an 80 percent increase in system thermal capacity. Which lets iMac Pro handle 500 watts — 67 percent more power than the 27-inch iMac.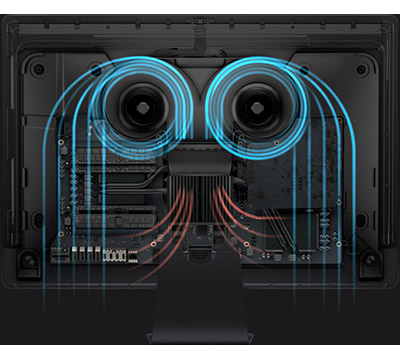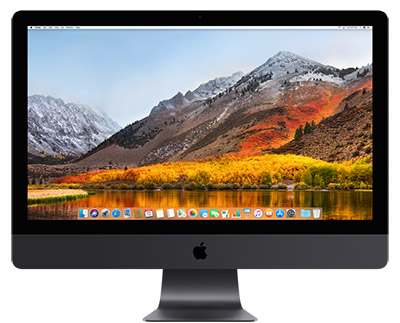 Retina 5K display. Dream in a billion colors
It almost goes without saying: If it's an iMac, it will have a gorgeous display. And iMac Pro doesn't disappoint. In fact, its 27-inch screen is our best ever, with 500 nits of brightness across its 14.7 million pixels. It's as if the sleek, all-in-one design disappears behind the stunning screen — so you can focus on your content. Along with P3 color and support for a billion colors, iMac Pro delivers spectacular, true-to-life images.
Source: www.apple.com