Services To Protect Your Purchase
Every product come with manufacturing warranty that covers the basic needs, we understand that you need more peace of mind, that's why we designed Extra safeguard to provide you with additional benefits extended beyond the manufacturing warranty.
More Details
Product Information

Model No:

51093KQA
SKU:

100065839
Highlights

TÜV Eye ComfortCertified Smartphone
March into the age of Eye Care 2.0 with TÜV Eye Comfort Certification. HONOR 8X Max is designed with optimal photobiology safety in mind. This amazing and latest dual sim smartphone from Huawei Honor is equipped with display features that offer blue light screen filtration and adaptive screen brightness capabilities to reduce damage caused to the eyes by long-term use of mobile phones.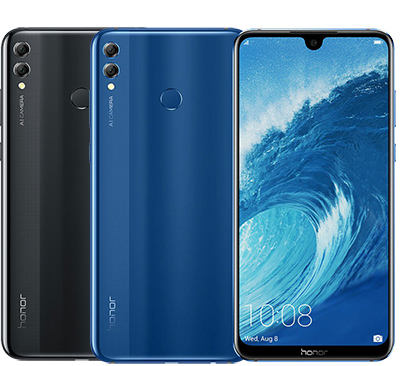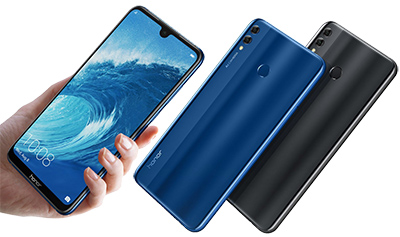 Maximised Visual Experience with Superb In-Hand Comfort
HONOR 8X Max, the best FullView Display smartphone available today, is unrivalled in terms of in-hand comfort and visual experience. HONOR 8X Max is ergonomically designed with a traditional 6.3-inch screen feel. The sleek double-texture design creates dual light beams on the 3D curved glass back, creating a whole new dimension in the world of smartphone aesthetics.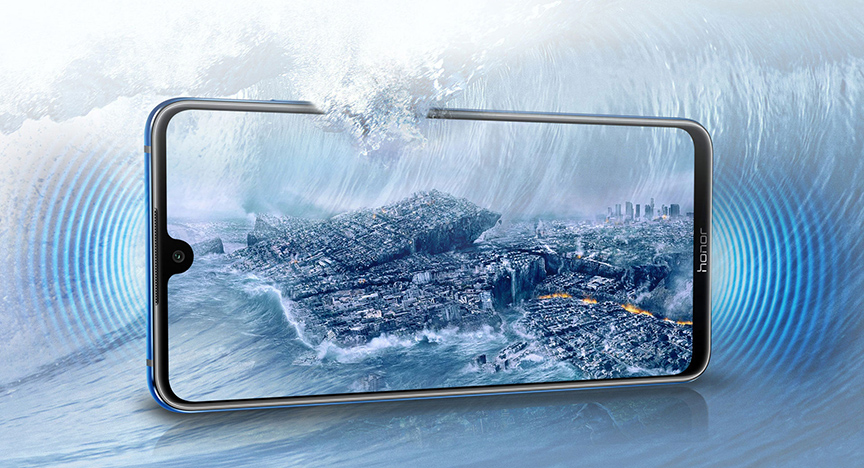 Make Sound Come Alive with Dolby's Atoms Dual Stereo Speakers
The best dual sim EMUI 8.2.0 (Based on Android 8.1.0) smartphone this year, HONOR 8X Max, is fortified with external volume recorded at 80 dB/30cm and dual stereo speakers built with a dual-amplifier structure that deliver uniform sound field coverage for a superb audio experience. Applying Dolby Atoms technology, HONOR 8X Max also offers a 360 degrees surround-sound effect which boosts your audio experience to the next level! You will have an extraordinary entertainment experience flowing with breathtaking realism.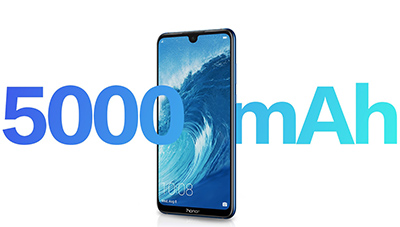 Durable 5000mAh Smart-Saving Battery
The all new HONOR 8X Max is powered with a massive 5000mAh battery coupled with a Smart Power Saver to boost battery standby time by more than 5%. This battery has been tested to last 1.54 days for heavy usage users, whereas for normal users, the device supports up to 20 hours of continuous video-streaming, 12 hours of game-playing, 72 hours of music-streaming and 15 hours of karaoke entertainment.
Robust Snapdragon 660 Processor with Flexible Storage
Powered by the Snapdragon 660 eight-core processor, the HONOR 8X Max delivers an accelerated mobile gaming experience to ensure smoother and more immersive game enjoyment. With a 4GB RAM to enable smooth multi-tasking, the 128GB storage option can easily store more than 300 episodes of your favorite TV shows and more. Not only that but the selfie camera phone, features a triple-memory card slot where you can further enlarge the storage size up to 256GB.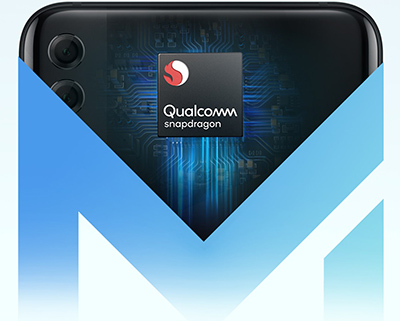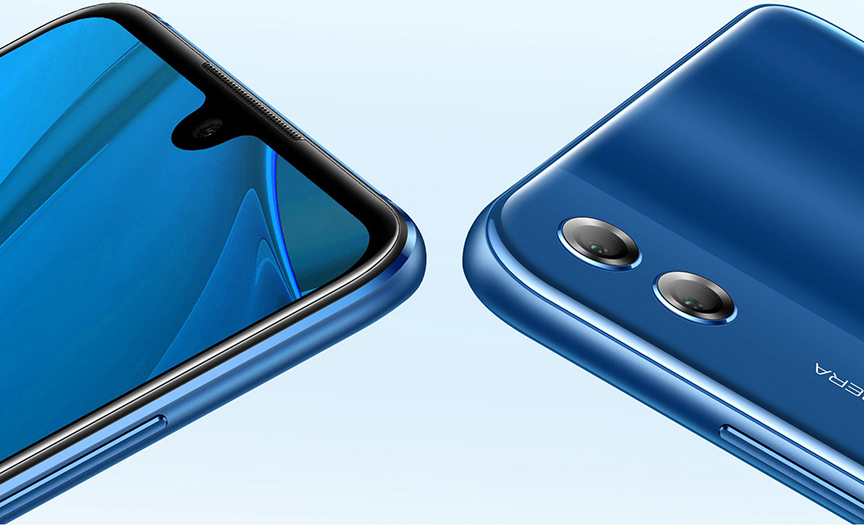 AI-Powered 16MP Dual-lens Camera High Definition Setup
HONOR 8X Max is with no doubt the best dual AI camera EMUI 8.2.0 (Based on Android 8.1.0) phone. It Features AI photography with advanced image processing and real-time recognition of 500 scenarios in 22 categories! HONOR 8X Max also enables you to effortlessly capture professional-quality images with astounding clarity, detail and vibrancy!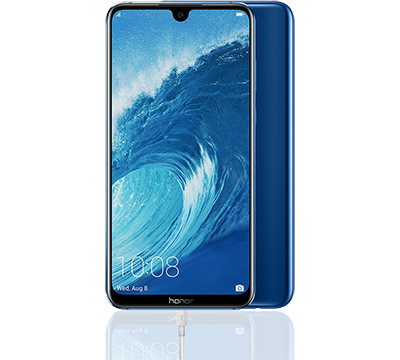 9V 2A Super Charging, OTG High-Speed Reverse Charging
Not only is HONOR 8X Max the best dual lens rear camera smartphone, but it also supports 9V 2A Super Charging and OTG High-Speed Reverse Charging. When connected by an OTG cable, reverse charging conveniently doubles the power on your phone as a power bank, allowing you to enjoy an additional 40 minutes of talk time with every 10 minutes of reverse charging.
Simplified Layout on Extensive Screen for Enhanced Visual Display
HONOR 8X Max comes with an extensive screen that enables enhanced visual display with larger logos, fonts and on-screen items. It also temporarily enables Touch Lock on your Home Screen preventing accidental touch. With automated alerts and default volume set to the highest level, you will never miss an important message or call again!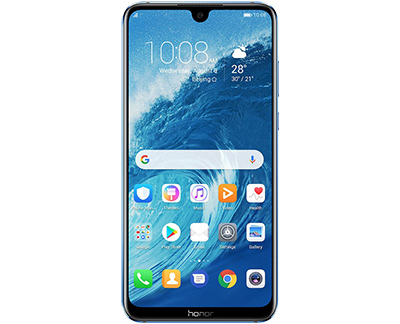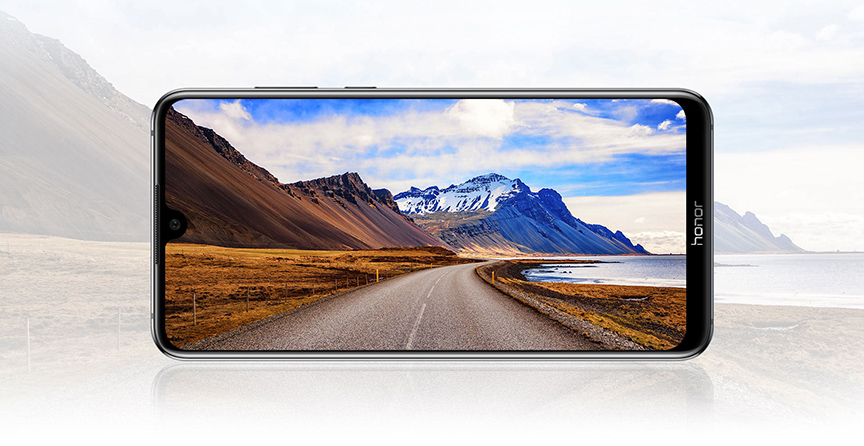 Vivid Visual Experience with Extensive Display
HONOR 8X Max gives you beautified selfies with its amazing camera which has enhanced video quality and superior color saturation to zoom in on details. Upon activation of the Night Light Display featuring a display with minimum 2nit, HONOR 8X Max adjusts screen brightness for a comfortable shooting experience in the dark.
Source: www.hihonor.com