Services To Protect Your Purchase
Every product come with manufacturing warranty that covers the basic needs, we understand that you need more peace of mind, that's why we designed Extra safeguard to provide you with additional benefits extended beyond the manufacturing warranty.
More Details
Product Information
Model No:

51095CAN
SKU:

100144736
Highlights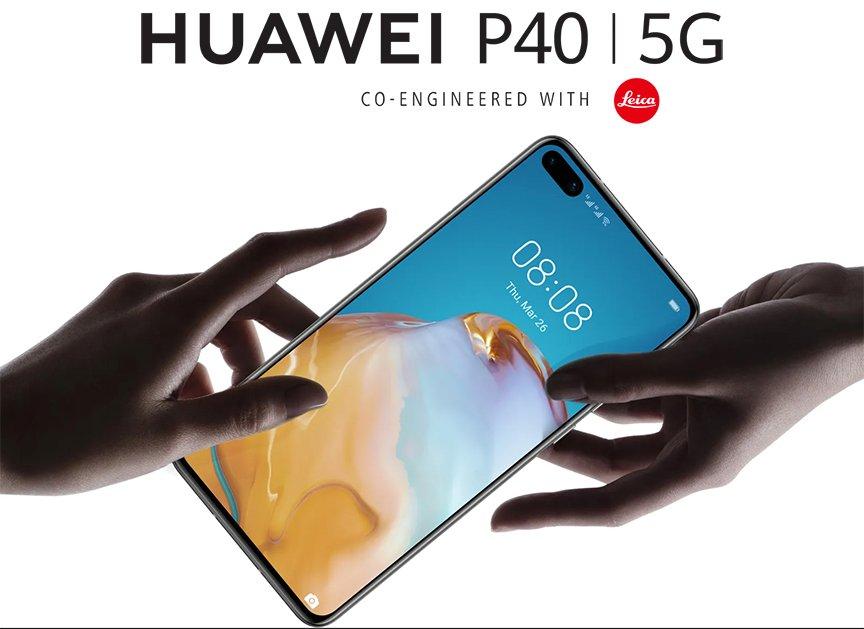 Visionary Photography
The cutting-edge Kirin 990 5G chipset changes your experience of speed. The Ultra Vision Leica Triple Camera with upgraded AI capability revolutionizes the way of photography and videography. Embrace the power of images and videos and let them speak for you.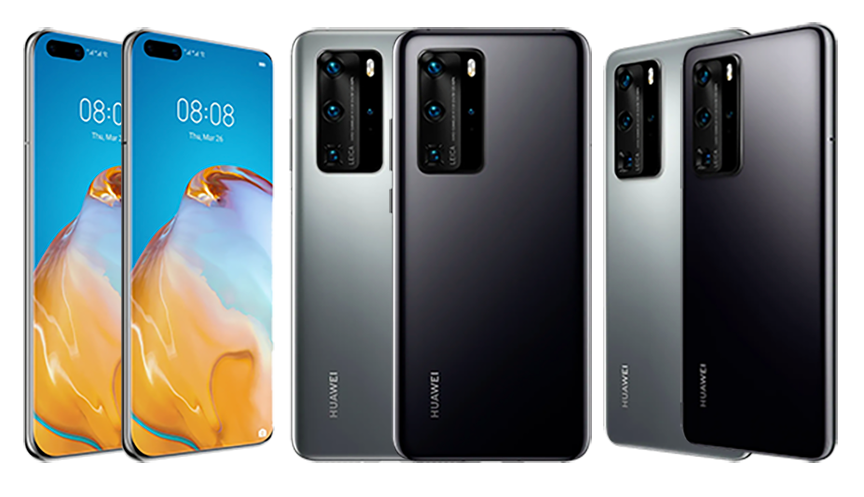 Seize the Elegance in Depth
Reflecting the purity of nature, HUAWEI P40 adopts the solid colours of Black and Silver Frost. The refractive matte finish accentuates an ethereal sense of depth that reveals elegance and inner peace in every shade.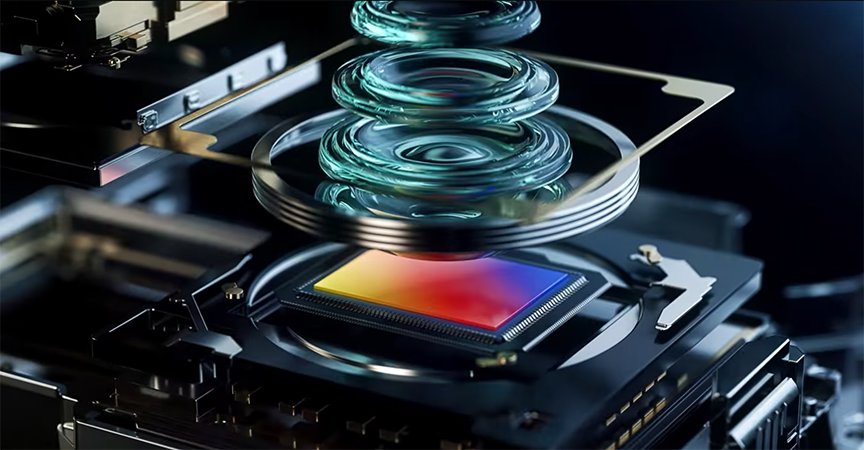 Explore the World, Create Your Stories
Never stop exploring life and creating stories. Working as a highly unified system, the Ultra Vision Leica Triple Camera always backs you up to shoot any day or night, whether the subject is up close or at a distance. Effortlessly capture what you see and let it speak for what you feel.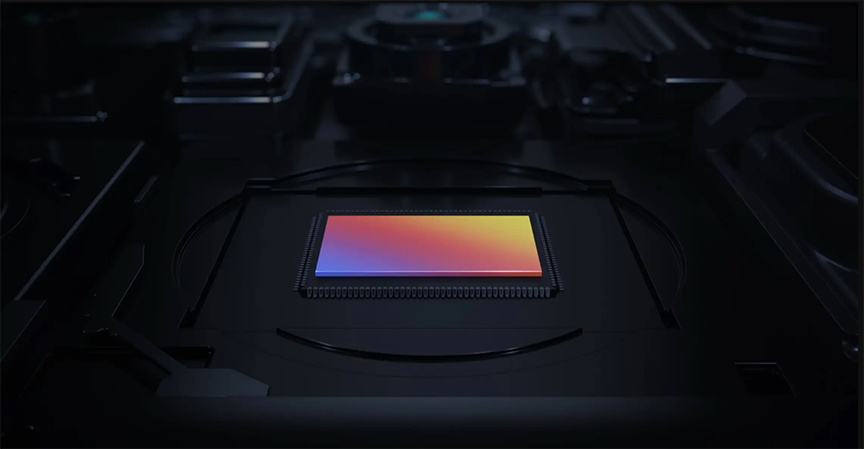 All Day, Full View, Super Definition
The industry-leading 1/1.28 inch sensor with 2.44 μm super large pixel size now appears in a smartphone. Plus with the RYYB colour filter array, it brings massive light, high dynamic range, and low noise. Supporting 4-in-1 pixel binning and Octa PD Autofocus, the 50 MP main camera redefines super clarity shooting with precise details regardless of the scene complexity and light conditions. The HUAWEI XD Fusion Engine powered by the upgraded ISP and NPU is fully competent to swiftly process the huge amount of information and enhance extraordinary clarity at pixel-level for every picture, day or night.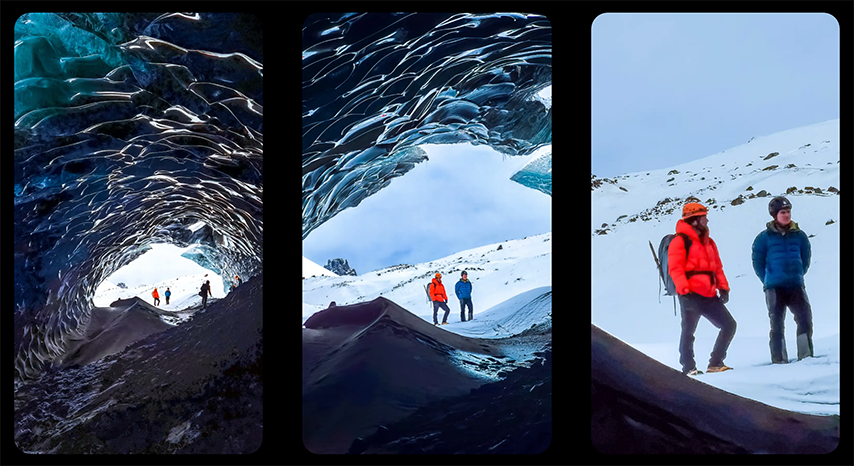 Multiple Focal Lengths for Different Stories
Offering 3x Optical Zoom and up to 30x Max Zoom, HUAWEI P40 lets you capture the scene in different distances. See the wide view first, then the detailed part, and lastly something you did not even notice before. Still the same scene, but different stories.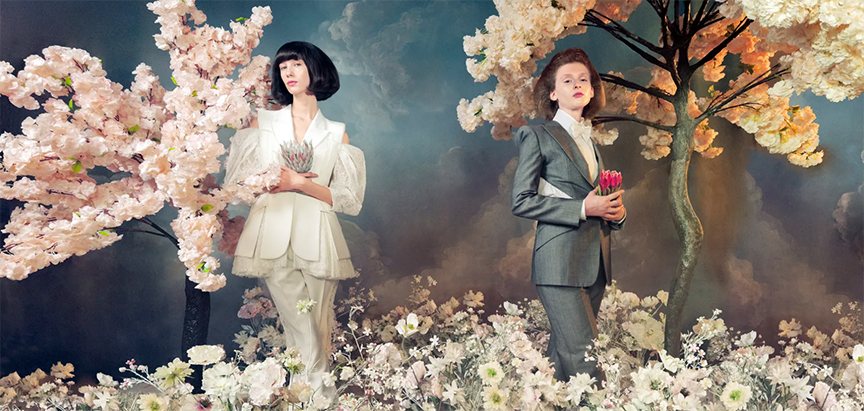 The AI Portrait Studio for You and Everyone
Benefit from the Ultra Vision main camera and Multi-Spectrum Colour Temperature Sensor with AI AWB Algorithm, HUAWEI P40 has 45%4 better colour precision and is capable of accurate analysis and segmentation of environments and people. With pixel level enhancement, it restores the original look with great lighting, natural colour and sharp details. Always be ready to take high-quality portrait photos for anyone, in any time or scene.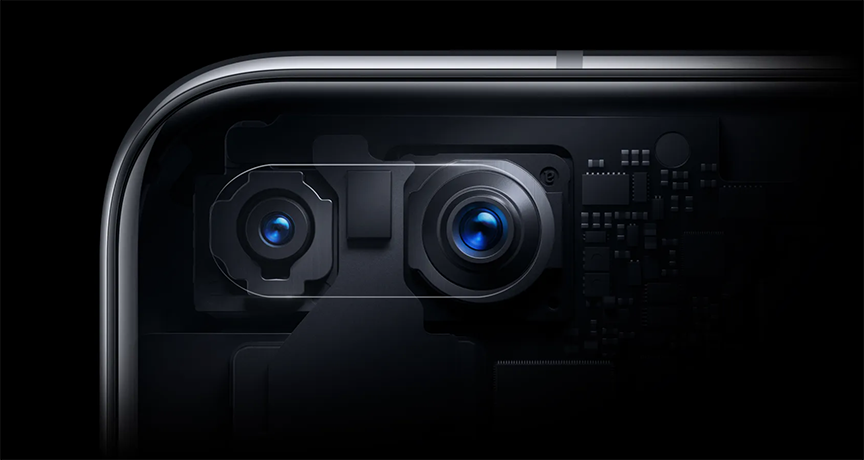 Relax. You Always Look Good
Always be confident to show the real you. The 32 MP front camera carefully keeps your features and intelligently adjusts the lighting colour and lighting on your face to make every selfie look nice and natural.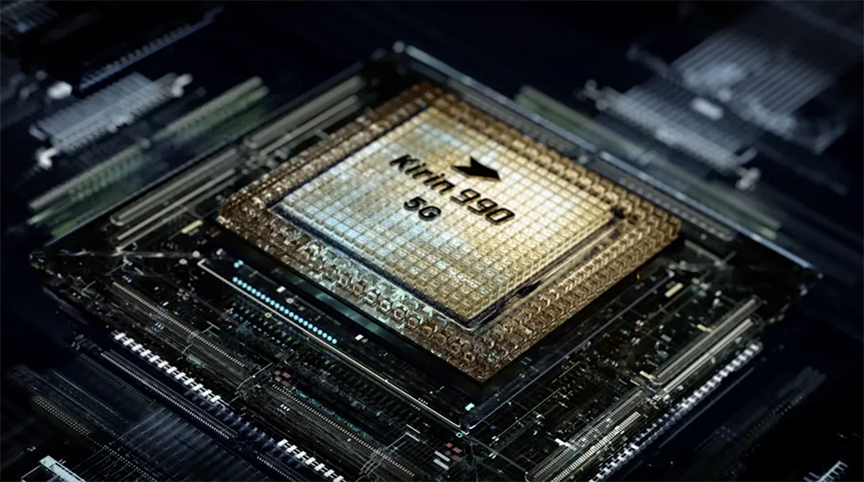 Ultimate Performance for a Real Experience
Embrace the ultra-fast speed with the world's first integrated 5G SoC8, Kirin 990 5G chipset. Thanks to the 7nm+ EUV technology and innovative CPU architectures, HUAWEI P40 can achieve high efficiency and system fluidity. Be amazed by the outstanding graphics performance of Mali-G76 MC16 GPU, unparalleled image processing powered by the upgraded ISP, and advanced AI capability in the dual core NPU.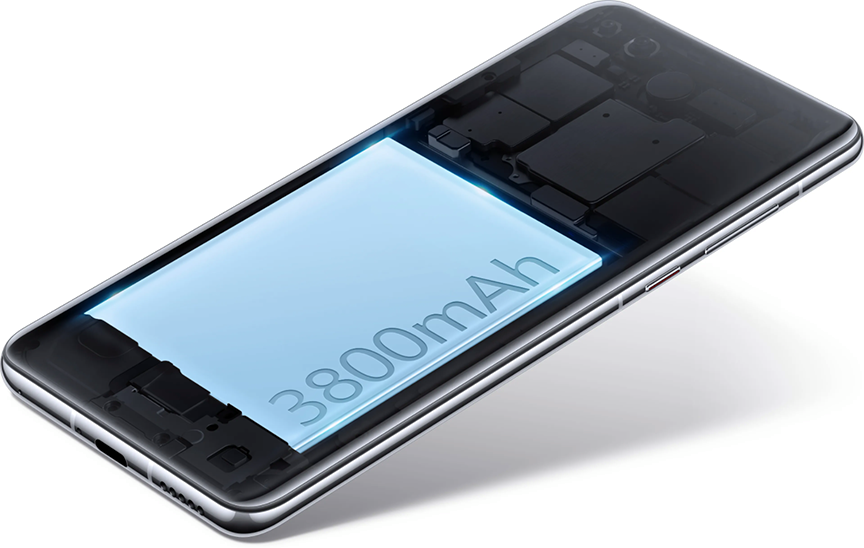 Keep Rolling, Enjoy Every Powerful Day
The innovative CPU architecture brings high power efficiency. And the AI allocation mechanism makes better use of the 3800 mAh battery to achieve great performance and longer working time.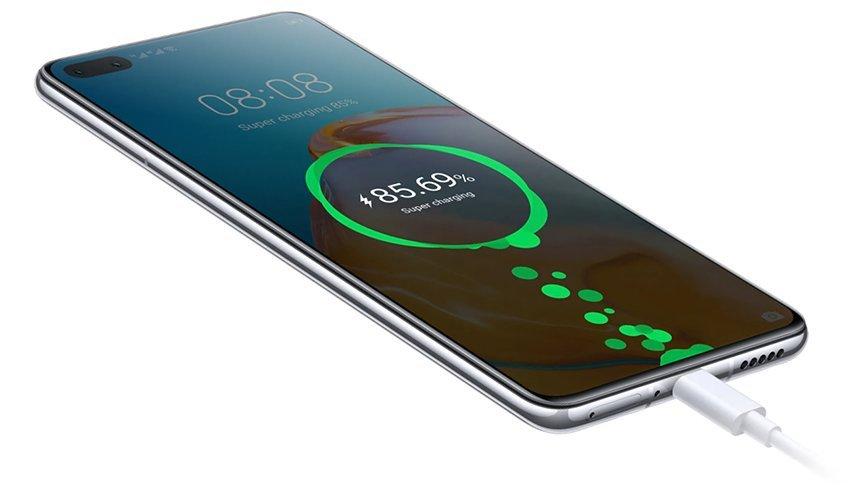 22.5 W HUAWEI SuperCharge
Enjoy the safe and fast charging. Get ready quickly for the next challenge.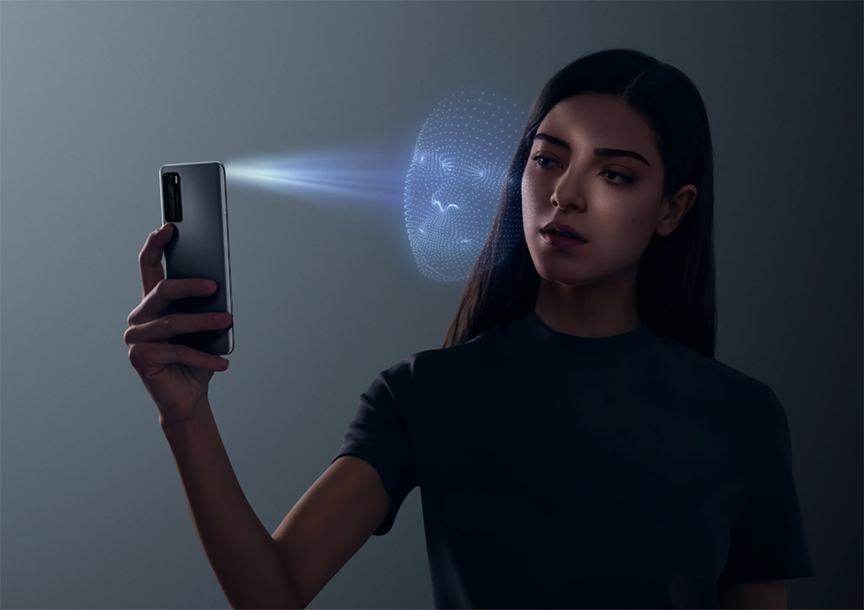 Your Face is Your Password
The Face Unlock accurately detects your face features to help you unlock the screen or access a private app. No matter if the environment is bright or dark, the verification is fast and reliable.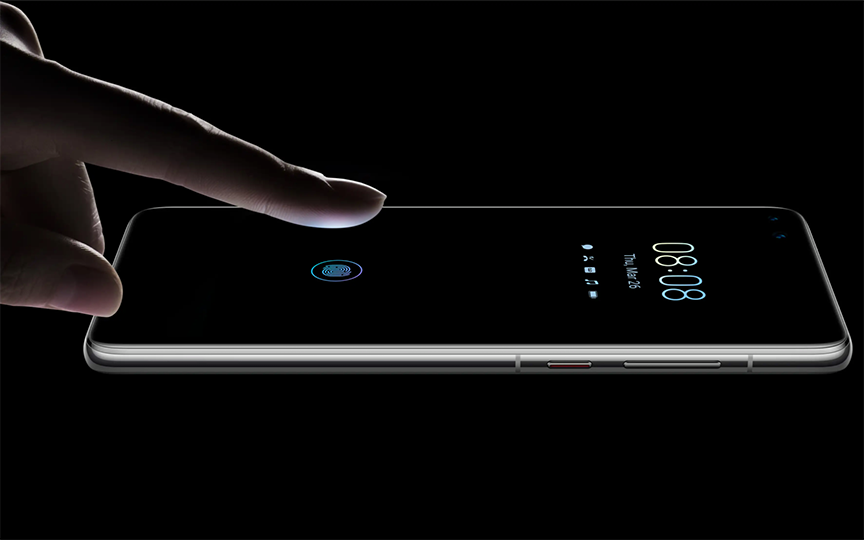 Touch, Scan and Verify
Pick up the phone and unlock it with your fingerprint on the enlarged verification area at the same time. It is the most natural way for an accurate and ultra-fast verification.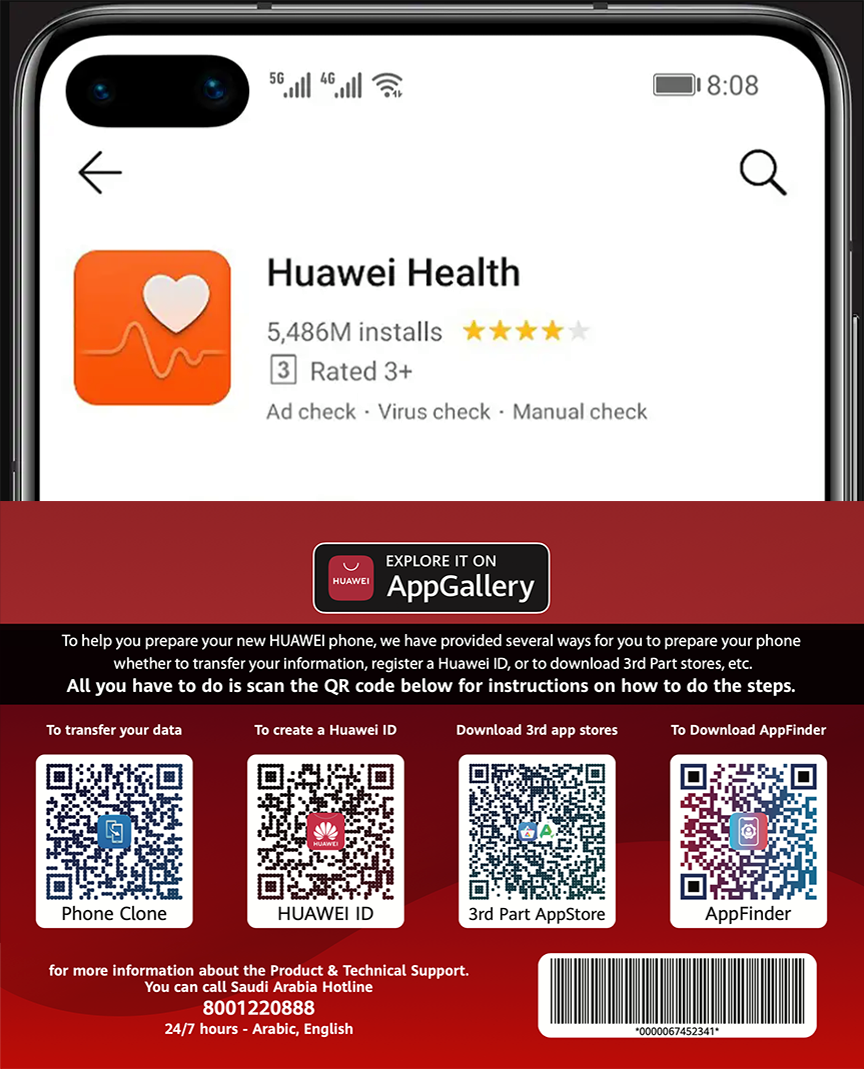 Well-guarded Apps
To ensure the security of every app launched in HUAWEI AppGallery, we have set up a comprehensive system from end to end which includes developer identity verification, 4-layer security detection, download/install safeguards, and runtime defense.
Disclaimer:
1. HUAWEI P40 supports approximately 3x optical zoom with 80 mm focal length.
2. Multiple cameras work closely to deliver the excellent 5x Hybrid Zoom effects.
3. This photo is for reference only.
4. Based on results from HUAWEI lab tests compared to HUAWEI P30 Pro.
5. This feature requires HOTA upgrade.
6. This video is for reference only.
7. The editing feature only supports removing up to 2 passersby coming from any edge of the frame.
8. SoC hereby is a mobile chipset integrated with modem and application processors, 7nm Plus EUV is TSMC 7nm Plus Extreme Ultraviolet Lithography process technology.
9. eSIM requires a wireless service plan and allows you to activate a mobile network plan without the use of a Nano SIM. eSIM availability may vary depending on country and carrier. Check with your carrier.
10. Applicable only with HUAWEI Wi-Fi 6 Plus routers. Theoretical value only.
11. The service quality may vary due to local carrier's network.
12. Typical value. The Battery Rated Capacity is 3700 mAh.
13. Maximum data.
14. Maximum data. HUAWEI P40 Wireless Charging Case and HUAWEI SuperCharge wireless car charge are sold separately.
15. Please consult with HUAWEI Customer Services for device list supporting Multi-screen Collaboration.
16. Please consult with HUAWEI Customer Services about model list of phones, laptops, printers, cameras and drones supporting HUAWEI Share. The devices supporting connection feature are the upcoming HUAWEI Sound X and HUAWEI Router A2.
17. Only supports Email, Memo and File Manager.
Source: www.huawei.com