Product Information
Model No:

FP824H27
SKU:

100001725
Highlights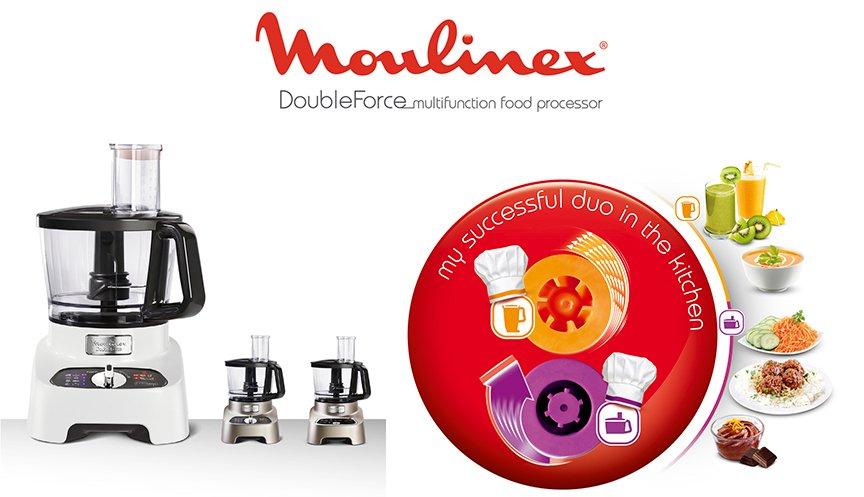 My successful duo in the kitchen
Spinning force or speed in a food processor: why choose? DoubleForce is my successful duo in the kitchen with two motor outputs providing optimal working speed and spinning force to the operated bowl. With a variety of programs and tools this high-performing, sturdy and elegant all in one food processor is designed to successfully cater to all your daily preparation needs.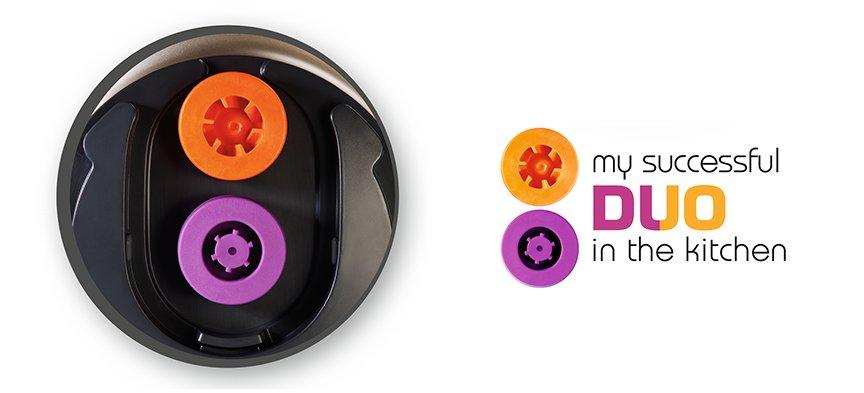 Two different motor outputs
Each motor output provides the optimal working speed and spinning force to the operated bowl. Purple: low speed but strong spinning force for the chopping bowl. Orange: high speed but less spinning force for the blender bowl.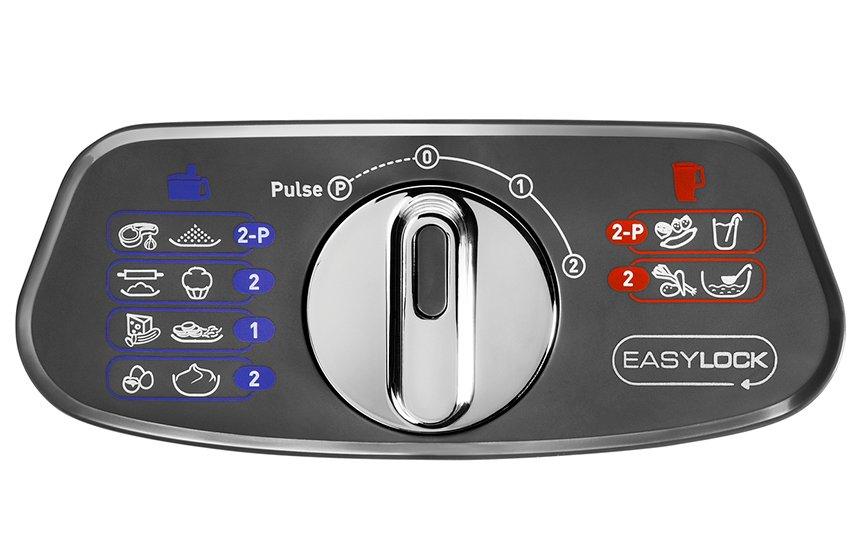 6 speed options
For each motor output, two different level of speeds and a pulse setting are available through the manual switch so it makes a total of 6 setting options to cater to the various kinds of preparations.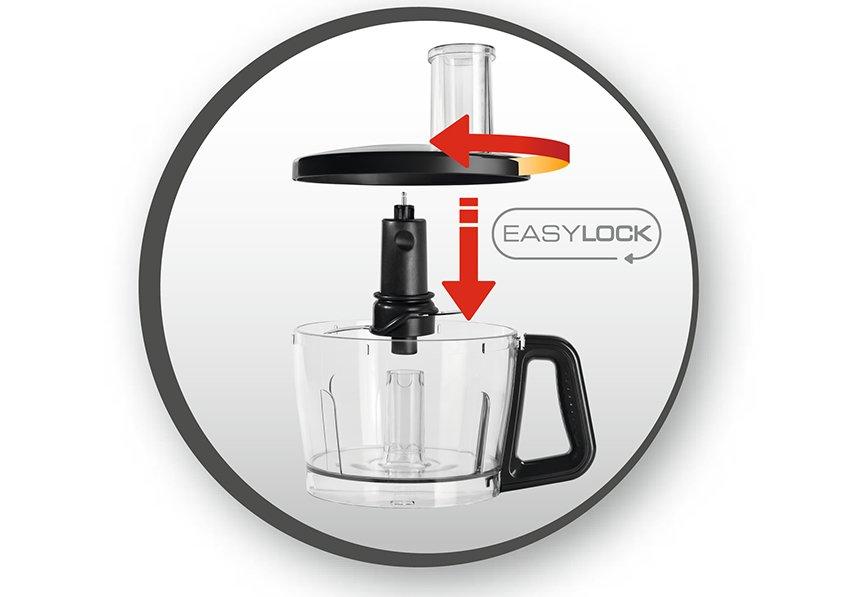 Exclusive EasyLock system
Locking the lid has never been so easy: wherever you place it on the bowl, just rotate it a few degrees clockwise to properly lock. The chopping bowl can also be locked in two positions on the food processor to suit both right-handed and left-handed users.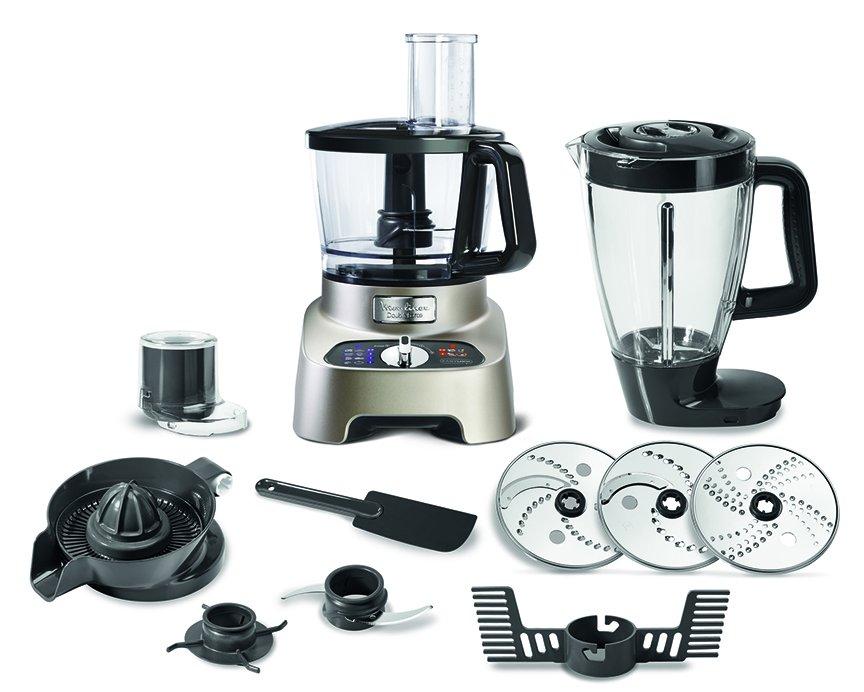 Comprehensive set of attachments
DoubleForce food processor is equipped with a large range of dedicated and efficient tools: a stainless steel blade to chop and cut all kinds of ingredients; three stainless steel reversible disks for coarse grating / slicing, fine grating / slicing, and scraping / shredding of vegetables or cheese; a blender jar to mix delicious soups, juices, smoothies, etc.; a kneader to prepare any kind of dough from light to heavy; a chopper to finely process onions, garlic, herbs, etc.; a beater to whip cream for desserts and emulsify sauces such as mayonnaise; a citrus press to prepare freshly squeezed citrus juices.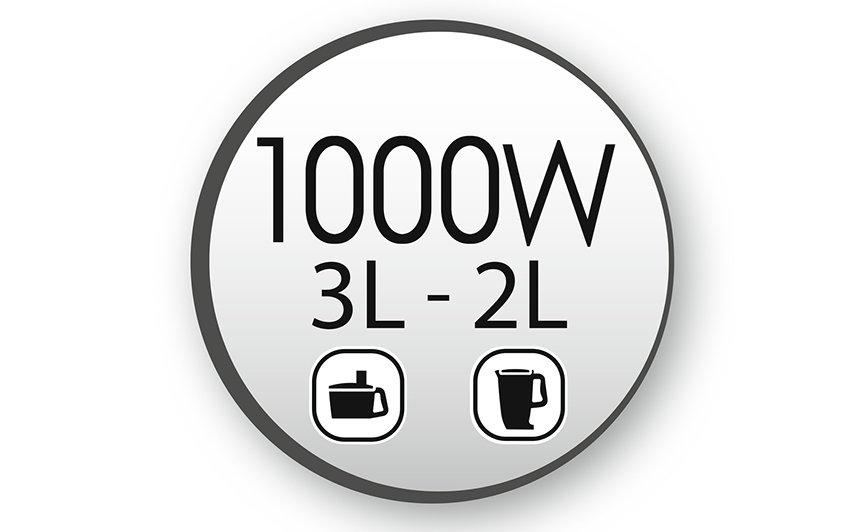 Powerful and high-capacity food processing
With its 1,000 W motor, its 3 L total-capacity main bowl and its 2 L total-capacity blender jar, DoubleForce is able to process all kinds of preparations, from the smallest to the largest.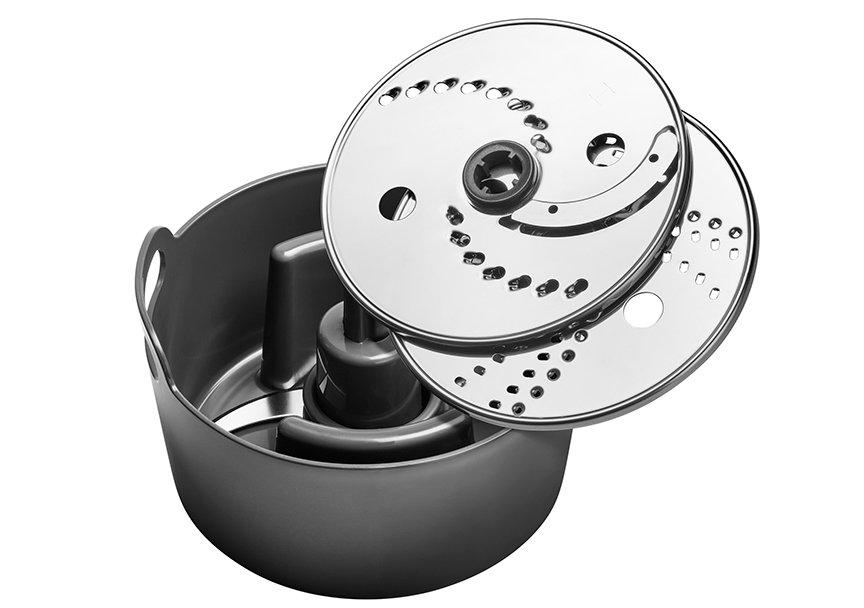 High-quality standards
DoubleForce has been carefully designed to make it not only elegant, with its metal finishes and chromed control panel border but also sturdy: it remains extremely stable on the countertop, even when operating at full power. It also comes with a storage box so that the cutting tools and the kneader fit neatly in the bowl.