Product Information
Model No:

FV4964M0
SKU:

100076056
1 Year Warranty
Highlights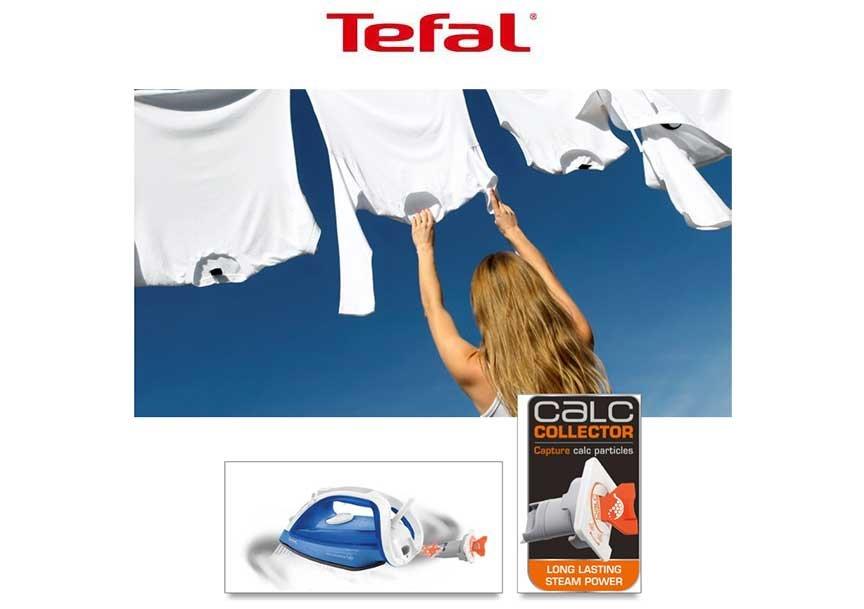 The Fastest Glide. Durable Steam Power
Ultragliss anti-scale for long lasting steam power. Equipped with Tefal's exclusive scale collector, Ultragliss anti-scale ensures durable steam power. With features designed specifically to simplify the ironing process, it will provide very efficient results.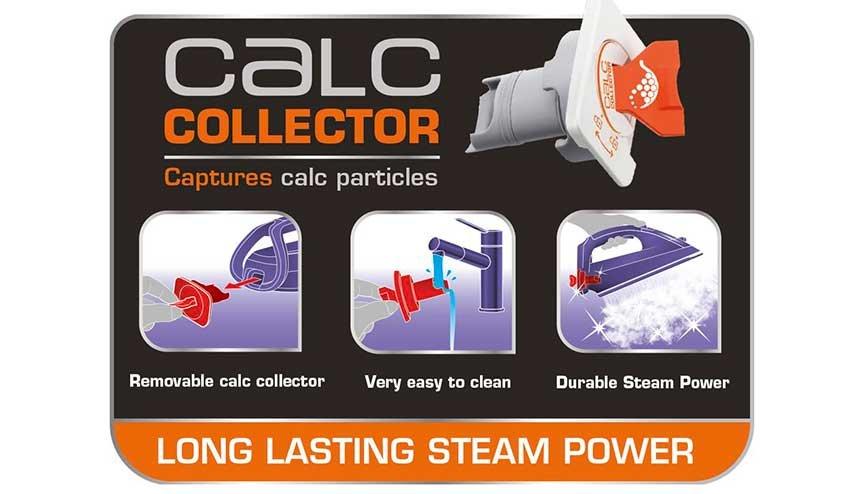 Removable scale collector for durable steam power
Tefal's exclusive scale collector captures scale particles. This helps prevent scale from building up inside the steam chamber and from decreasing steam performance. Cleaning is extremely easy, requiring only regular rinsing of the scale collector under water.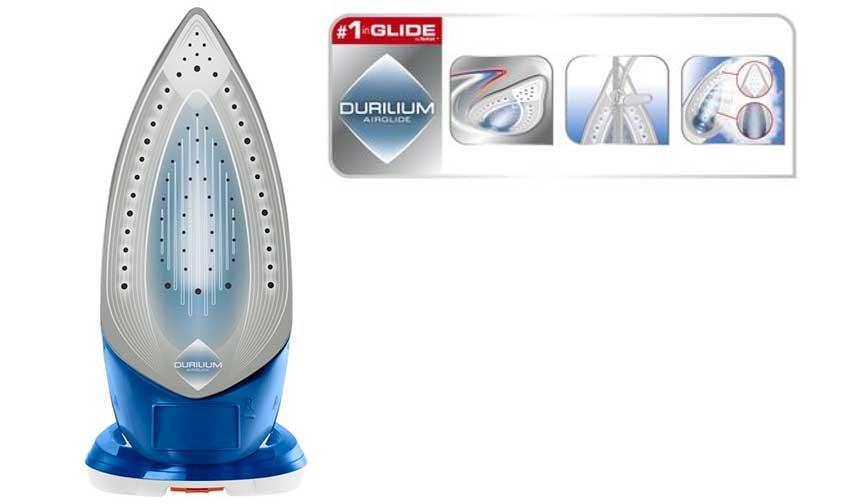 Durilium AirGlide® technology
The new Durilium AirGlide® Technology ensures the best glide for fast and effortless ironing. It also ensures optimal steam diffusion for high-efficiency ironing.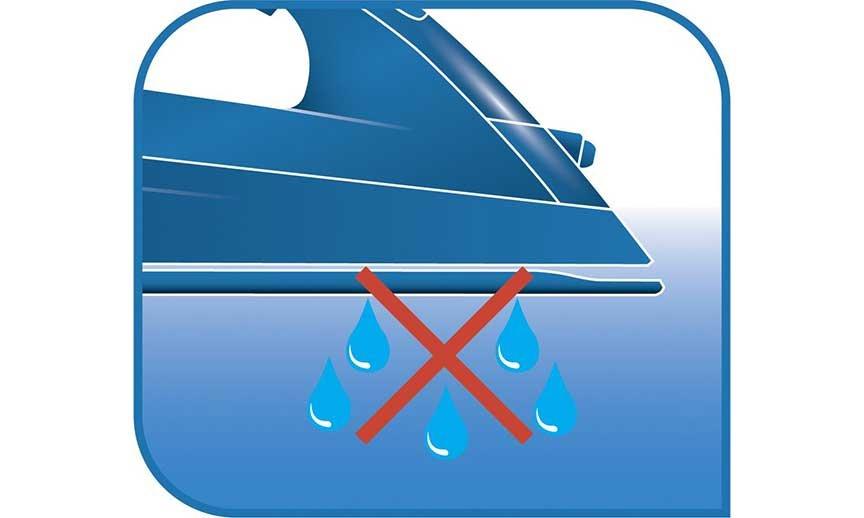 Anti-drip to keep the linen spotless
The anti-drip function prevents water from dripping and staining your linen while ironing.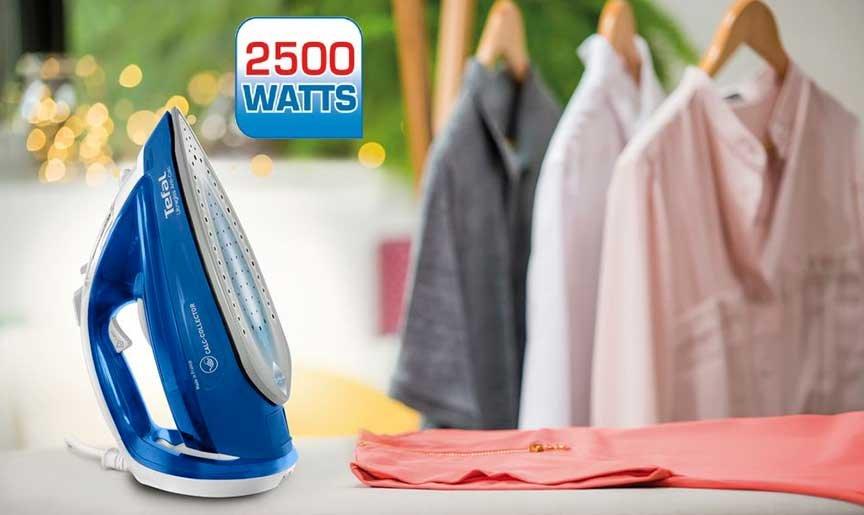 2500W for fast heat up
High power for fast heat up and powerful performance.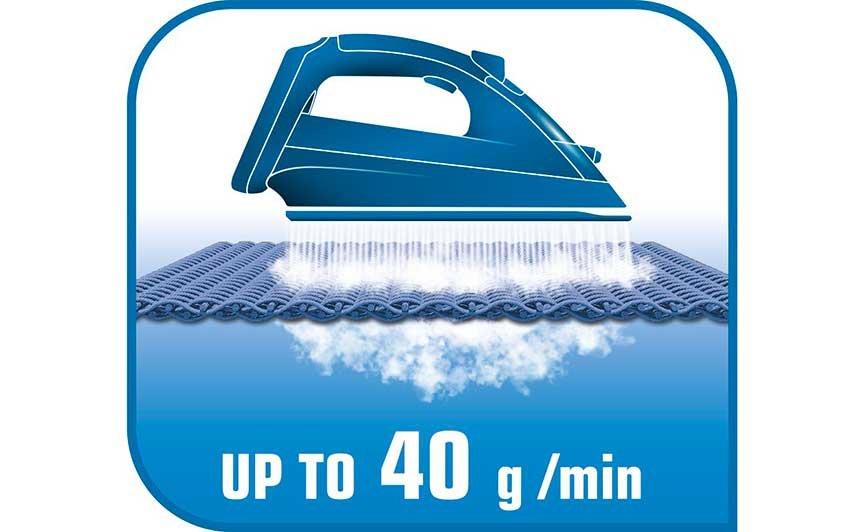 Continuous steam output to ease crease removal
Continuous steam output of up to 40 g/min gives you the ideal constant amount of steam to remove creases with ease.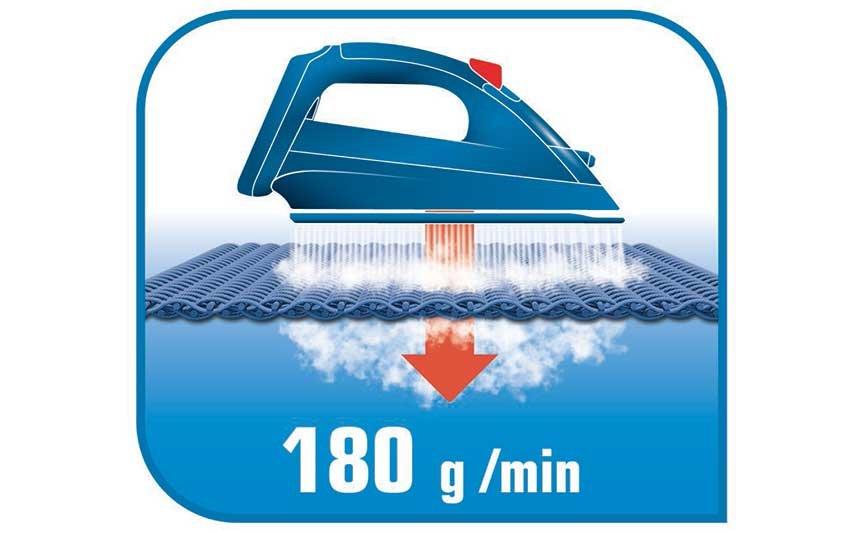 Steam boost up to 180g/min to remove even the toughest creases
Use the steam boost to remove stubborn creases or to refresh your clothes with vertical steaming.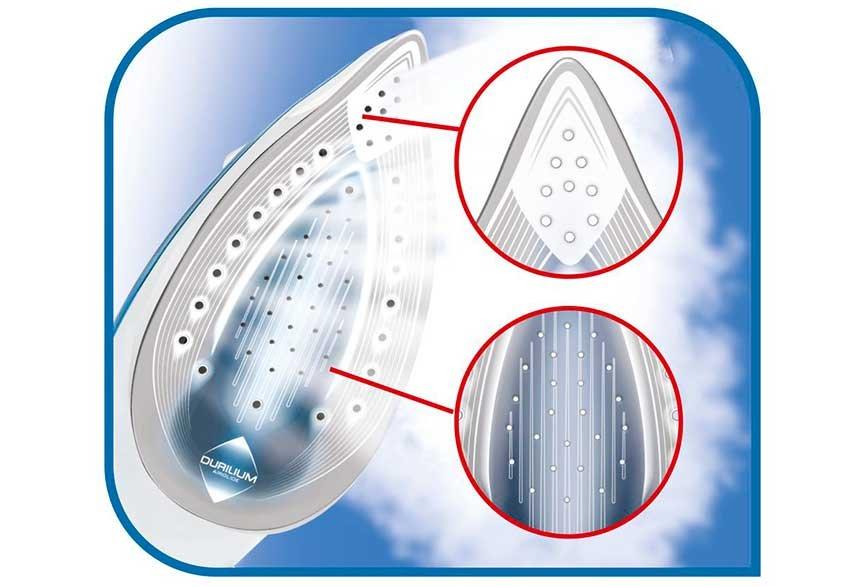 Maximum steam distribution for efficient ironing
The active steam holes at the tip, on the sides and, contrary to most competitors, at the center of the soleplate allow maximum steam distribution.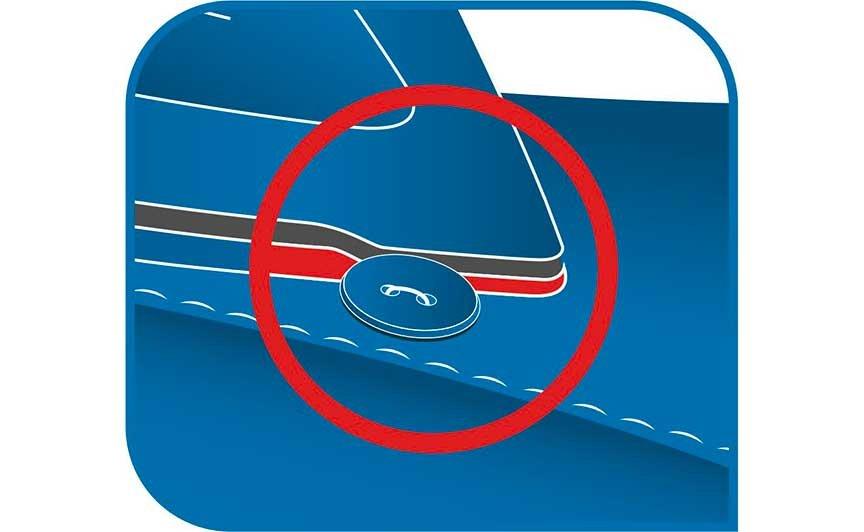 Precision tip for convenient ironing
The tip of the iron has a special shape that makes ironing around the buttons much easier.