Product Information
Model No:

1977E
SKU:

100079951
1 Year Warranty
Highlights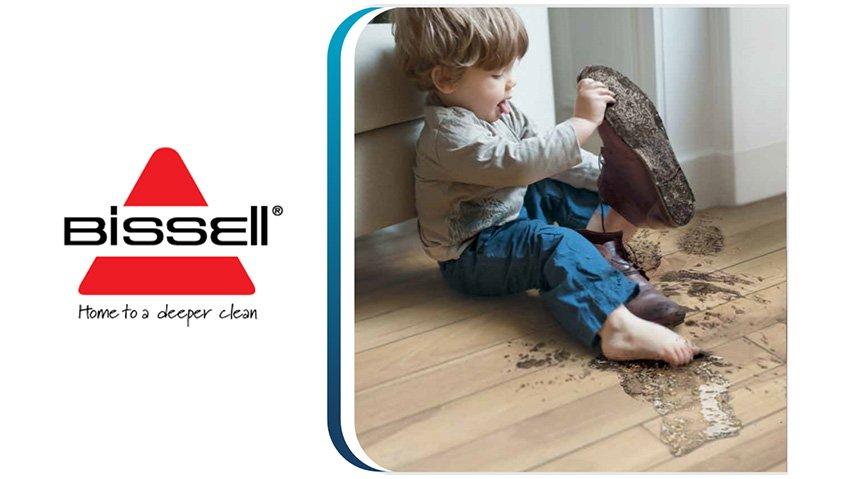 More than 140 years of cleaning experience
As one of the leaders in the homecare business for over four generations, we've been striving to make the best floorcare cleaners in the world since 1876. To this very day, BISSELL® is still family-owned and passionate about helping you effectively and easily clean your home so you can put down the vacuum, enjoy life and come home to a deeper clean.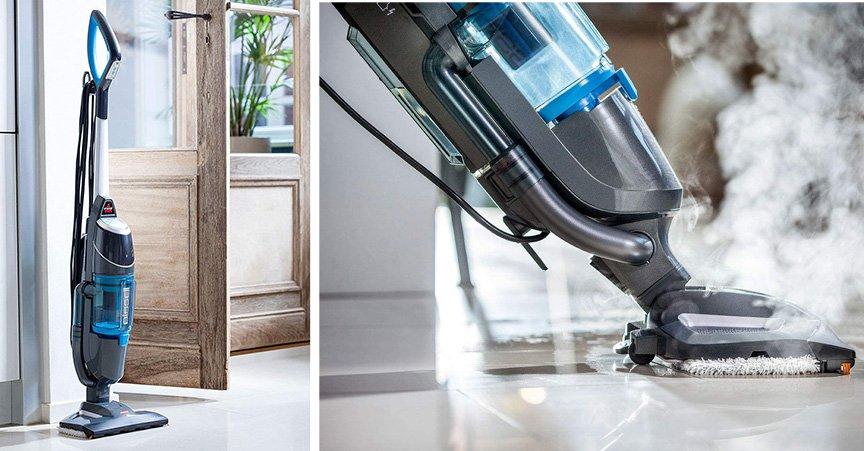 Multifunction 3-in-1 Vacuum and Steam Mop
The Bissell® is a Multifunction 3 in 1 Vacuum and steam Mop that vacuums and steam at the same time and separately. The one-touch fingertip controls in the handle make it easy to switch from vacuum to steam or use both easily. Save time by vacuuming debris and steaming hard floors at the same time, eliminating %99.9 of germs and bacteria* around the home just using water. A built-in water filter is included to remove any impurities in the tap water to help protect your machines. Dry-tank technology keeps debris in the dust bin completely dry and away from the steam at all times. One push of a button releases dirt and debris from the tank to make clean up after use simple. The Drop-IT feature additionally helps to remove hair and debris without getting your hands dirty! The vacuum filter is washable and traps fine dust and debris to provide clean exhaust air back into the room.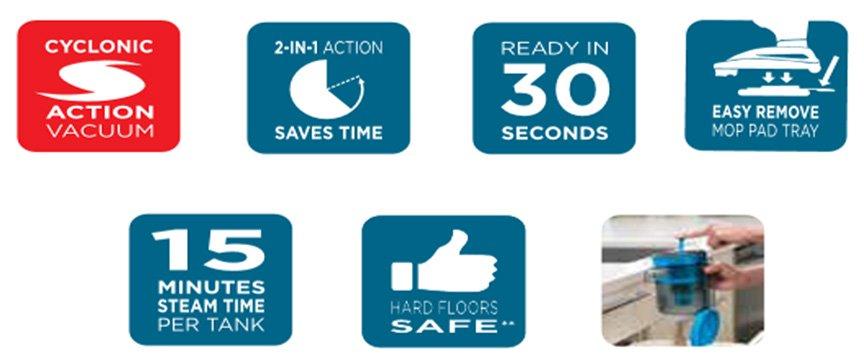 Consumer Benefits
-A powerful cyclonic action vacuum and steam cleaner in one.
-Eliminating %99.9 of all germs and bacteria.
-Electronic variable steam control to automatically control the instant steam output to suit different surfaces around the home.
Integrated steam on-demand trigger.
-Dry-tank technology keeps debris away from water and steam.
-Drop-It™ feature Easily empty hair and debris from the dirt tank without getting your hands dirty!
-The removable mop and pad tray makes changing mop pads easy.
-Washable vacuum filter Multifunction.