Model No:

BP LP-E10
SKU:

100005296
CANON Rechargable Battery for EOS1100D, EOS1200D and EOS 1300D, 7.4V, 860mAH Lithium-Ion
CANON Rechargable Battery for EOS1100D, EOS1200D and EOS 1300D, 7.4V, 860mAH Lithium-Ion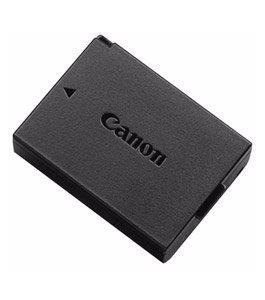 CANON Rechargable Battery for EOS1100D, EOS1200D and EOS 1300D, 7.4V, 860mAH Lithium-Ion
Model No:

BP LP-E10
SKU:

100005296
CANON Rechargable Battery for EOS1100D, EOS1200D and EOS 1300D, 7.4V, 860mAH Lithium-Ion
Pay 15 SR for 24 months
Out of stock
Due to the product being out of stock in Riyadh - Worood, we are showing an alternative store where there is stock.
Khobar
You can collect it in 2 hours!
2 pc(s) left!
Product information
2 Year Warranty
Made in: China
Color: Black
BP LP-E10--CANON Rechargable Battery for EOS1100D, EOS1200D and EOS 1300D, 7.4V, 860mAH Lithium-Ion
Contact Us
Our representatives are always ready to help you!