Model No:

G02CHDHC-601-RW
SKU:

100049054
GO PRO Hero 7, 10 megapixels, WiFi, Bluetooth, 4K video, Silver
GO PRO Hero 7, 10 megapixels, WiFi, Bluetooth, 4K video, Silver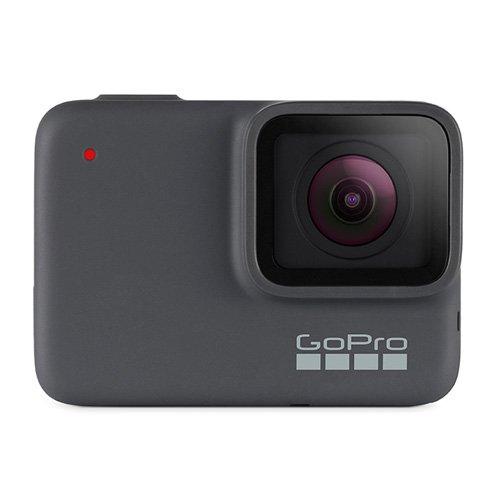 GO PRO Hero 7, 10 megapixels, WiFi, Bluetooth, 4K video, Silver

Model No:

G02CHDHC-601-RW
SKU:

100049054
GO PRO Hero 7, 10 megapixels, WiFi, Bluetooth, 4K video, Silver
Pay 82 SR for 24 months
Out of stock
Due to the product being out of stock in Riyadh - Worood, we are showing an alternative store where there is stock.
Jeddah - Amir Fawwaz
You can collect it in 2 hours!
1 pc(s) left!
Product information
2 Year Warranty
Color: Silver
Voice Recording: Yes
HDMI: Yes
Touchscreen: Yes
Built-in Flash: No

Battery Type: Lithium
USB: TYPE-C
Made in: China
Waterproof (Y/N): Yes
Memory Type: SD
Autofocus: No
SLR / Compact: Advanced
LCD Size (inch): 2
Resolution (MP): 10
G02CHDHC-601-RW--GO PRO Hero 7, 10 megapixels, WiFi, Bluetooth, 4K video, 2 inch LCD touchscreen, Silver
Contact Us
Our representatives are always ready to help you!