Model No:

500GBF-CD/CR/UC/90
SKU:

100070484
PlayStation 4 500GB Hits Bundle with ( Call of Duty Black OPS 4 + Crash + Uncharted4 )
PlayStation 4 500GB Hits Bundle with ( Call of Duty Black OPS 4 + Crash + Uncharted4 )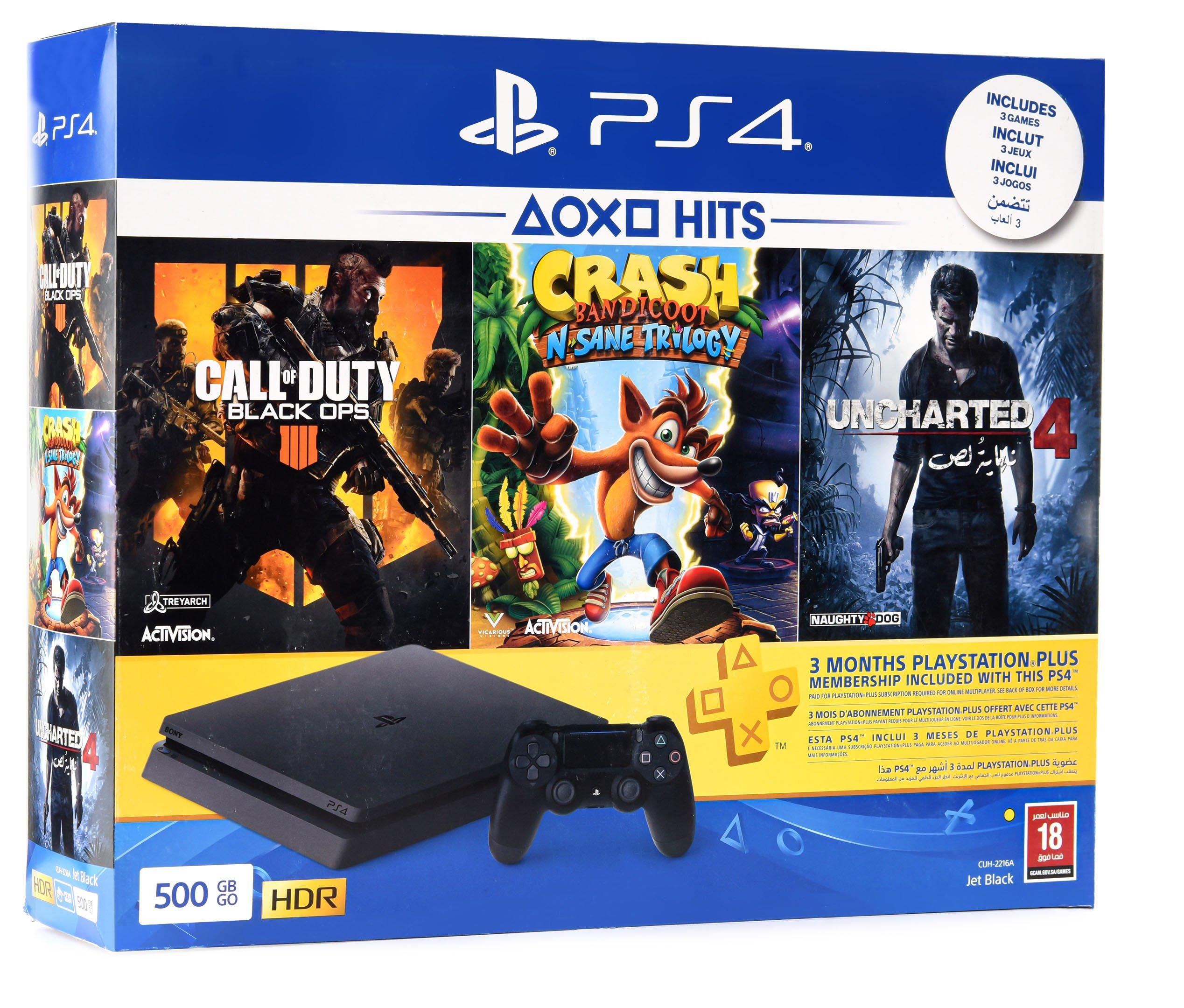 PlayStation 4 500GB Hits Bundle with ( Call of Duty Black OPS 4 + Crash + Uncharted4 )
Model No:

500GBF-CD/CR/UC/90
SKU:

100070484
PlayStation 4 500GB Hits Bundle with ( Call of Duty Black OPS 4 + Crash + Uncharted4 )
Pay 85 SR for 24 months
Out of stock
Due to the product being out of stock in Riyadh - Worood, we are showing an alternative store where there is stock.
Product information
2 Year Warranty
3D (Y/N): No
Wifi: Yes
Made in: China
Voltage: 220-240V 50/60 Hz
Connectivity: WiFi

Storage Capacity: 500GB
Color: Black
Platform: PS4
Type: Console
Genre: PS4
No. of Controllers: 1
Number of Games: 3
500GBF-CD/CR/UC/90--PlayStation 4 500GB Hits Bundle with ( Call of Duty Black OPS 4 + Crash + Uncharted4 )
Contact Us
Our representatives are always ready to help you!