Services To Protect Your Purchase
Every product come with manufacturing warranty that covers the basic needs, we understand that you need more peace of mind, that's why we designed Extra safeguard to provide you with additional benefits extended beyond the manufacturing warranty.
More Details
Tasheel Finance, Purchase On Instalments
United Company for Financial Services (Tasheel Finance) governed by the Saudi Central Bank (SAMA) provides you with an installment sales program (Murabaha) that enables you to purchase all your needs on easy installment that can be done easily and fast online without the need to visit the store. For more information and to apply, click on More Details
More Details
Product Information
Model No:

51094YEE
SKU:

100120440
2 Year Warranty
Highlights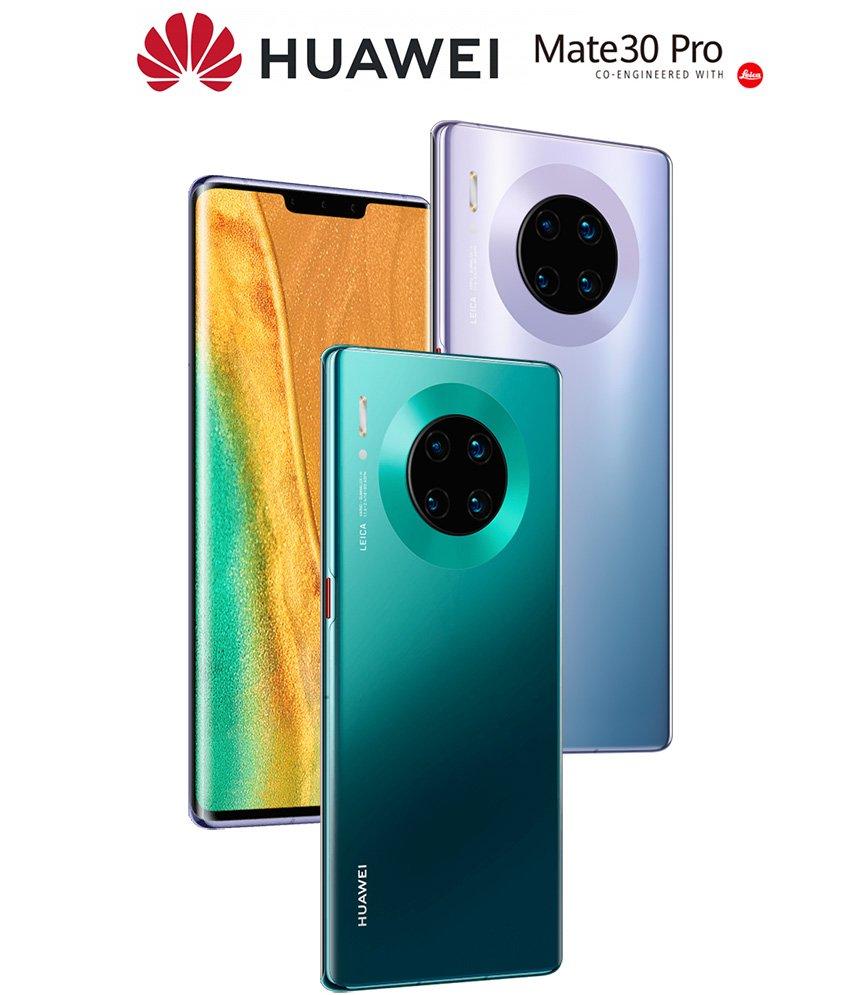 Rethink Possibilities
The breakthrough of visual boundaries, the exploration of photography and videography, the liberation of power and speed, and the innovation of interaction are now ready to be discovered. Embrace the future with new possibilities.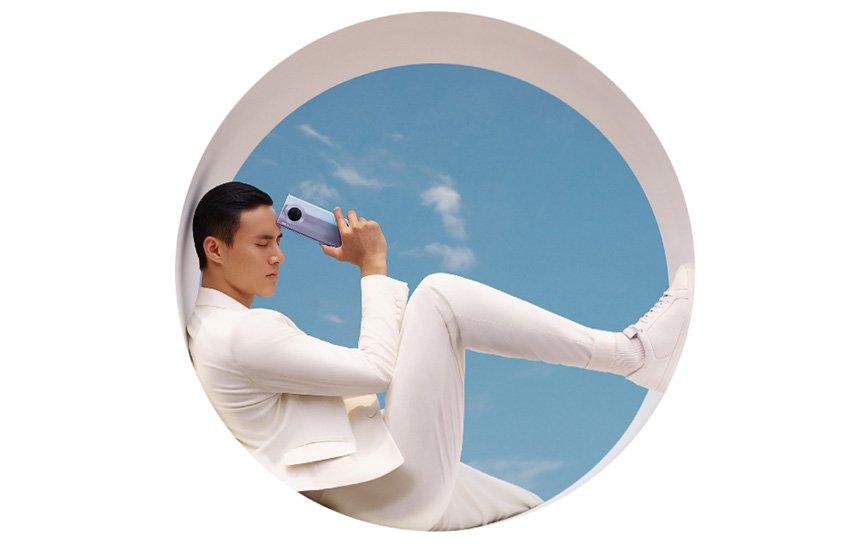 Say Hello to the Halo
Lighting up infinite possibilities. The quad camera of HUAWEI Mate 30 Pro is embraced by the halo ring. It is a perfect fusion of reflection and refraction. Still Mate, but a new icon.
Fantasy of Nature
Create the imagination of wild nature with sophisticated design. The colours radiate in every light and shadow reflecting the splendid milky way, graceful violet, treasured emerald and mysterious night. All the emotion and vitality shine from the inside out.
Expanding Horizons
Expanding from edge to edge, the ultra-curved screen extends the horizon for an ultimate immersive viewing experience. The encircled glass with 88 degree1 ultra curves, gives you a natural touch and hold in the palm of your hand. More than a piece of artwork, it is pursuing the balance of aesthetic and comfort.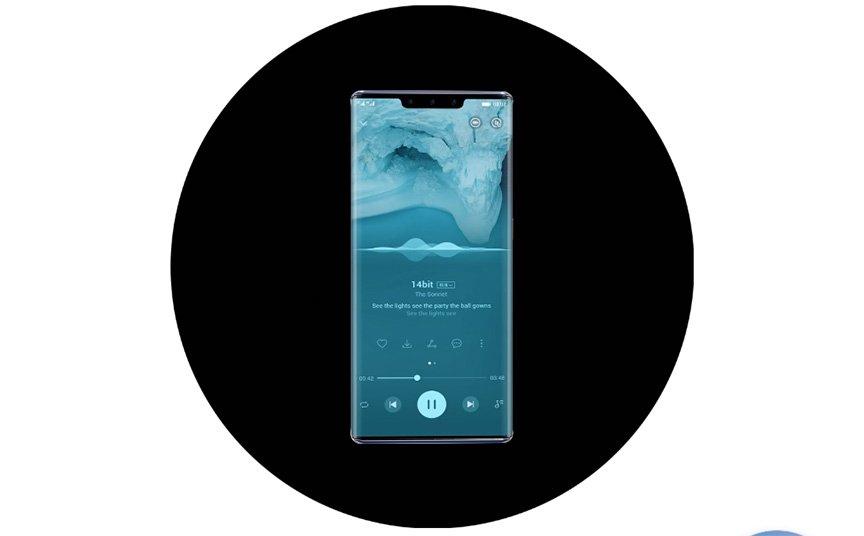 The Magic of Side-Touch
The ultra-curved screen edges offer a wider area for interactions which also replace the physical buttons for a seamless design. You can naturally adjust the volume or enjoy quad-finger game control with this innovative side-touch interaction.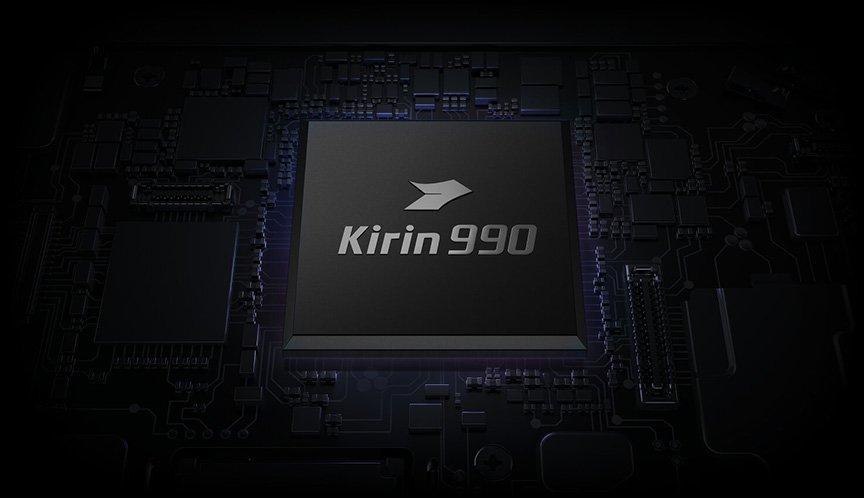 Welcome to the Evolution
The Kirin 990 has achieved significant improvement in overall performance and energy efficiency. Fast speed, low latency, long usage time and strong image processing capabilities can all be experienced in the HUAWEI Mate 30 Pro. The brand new architecture of Big-Core plus Tiny-Core NPU vastly improves AI capability for your intelligent life.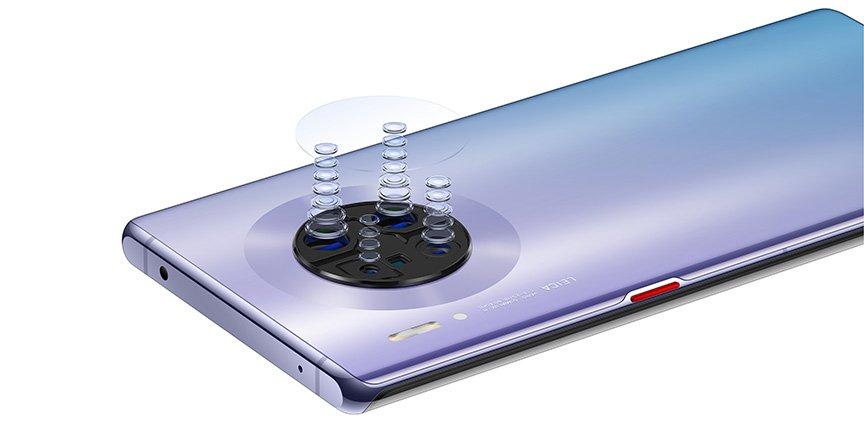 Cameras are Your Smart Eyes
Take the new SuperSensing Cine Camera to discover the purity of nature, the exquisite art and the emotion inside every story. All the beauty and facts can be reflected and preserved in stunning images and vivid videos regardless of the time and position.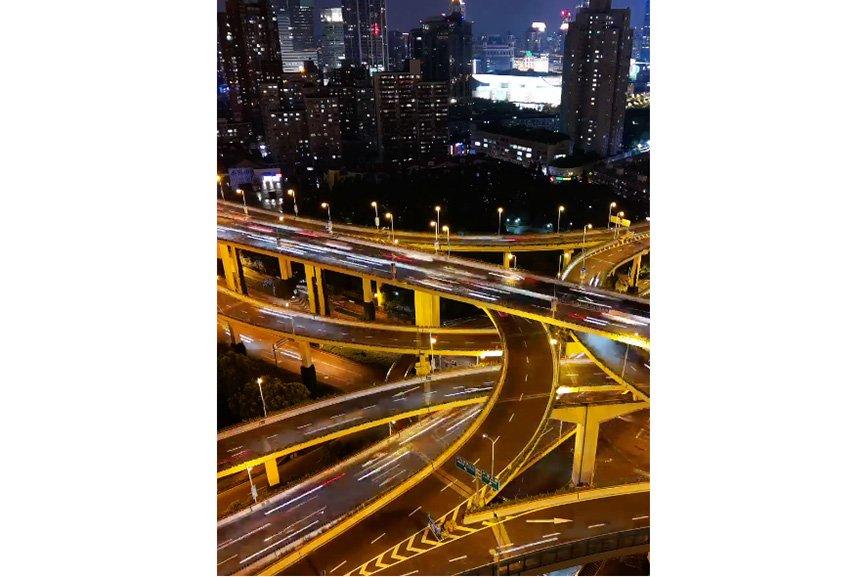 40MP Cine Camera
Fall in love with smartphone filming since it allows you to record Ultra Low-light, Ultra-slow Motion and Ultra Wide Angle Time-lapse videos.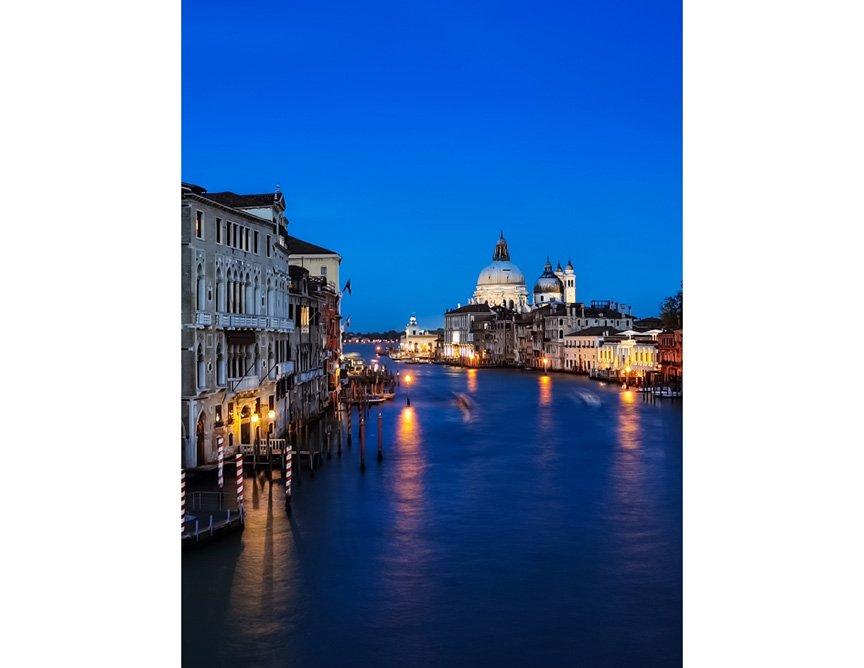 40MP SuperSensing Camera
Find the rich details and clarity in every picture day and night.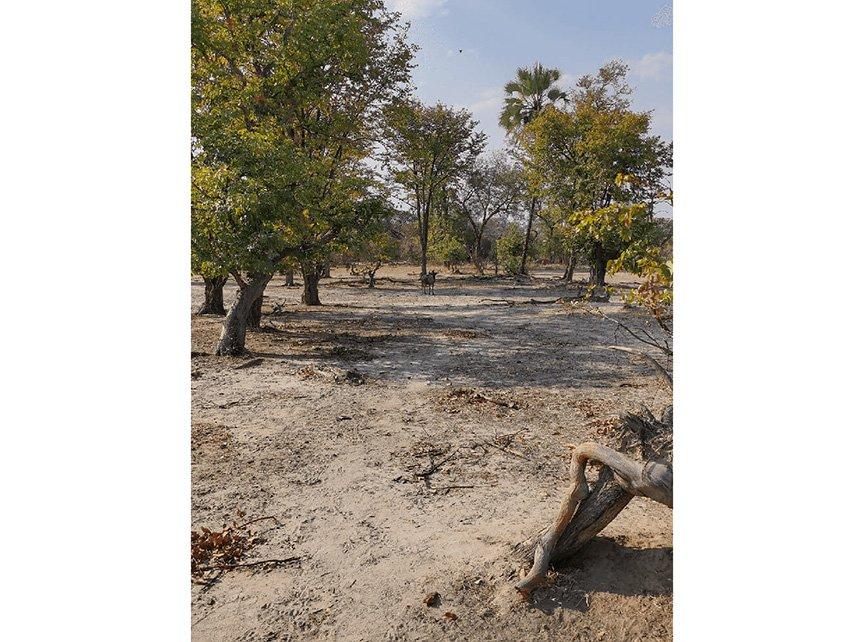 8MP Telephoto Camera
The 3x Optical Zoom, 5x Hybrid Zoom and up to 30x Digital Zoom feature will bring the far-away surprises to your eyes.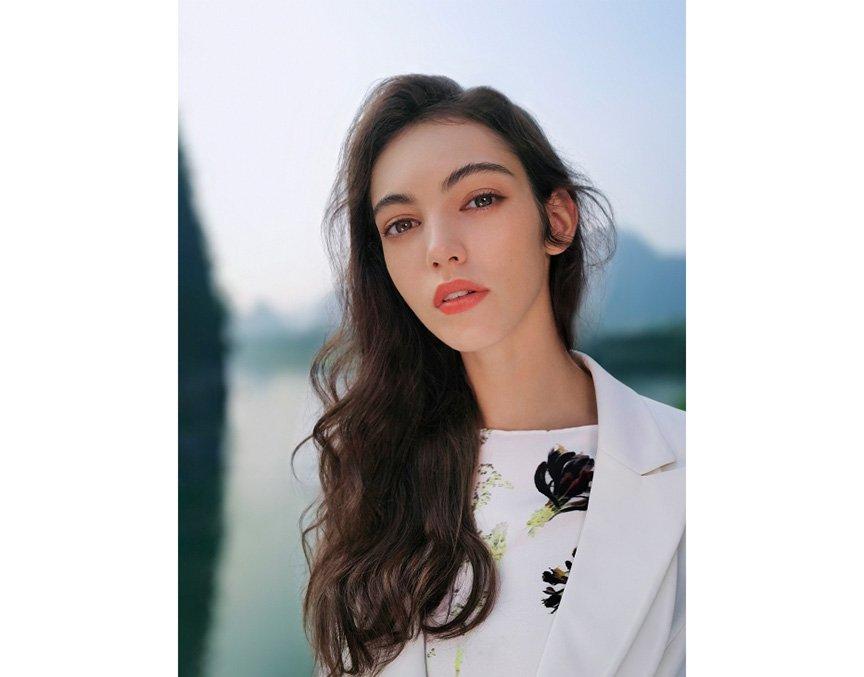 3D Depth Sensing Camera
Bring professional Bokeh effects to your portrait photos and videos.

Your Powerful Mate
Inherited by the powerful DNA of Mate, the battery is upgraded to 4500mAh (typical value)4 which can easily support your one-day requirement. Benefit from the chipset's improved power efficiency and intelligent power management system to power you up even longer than before.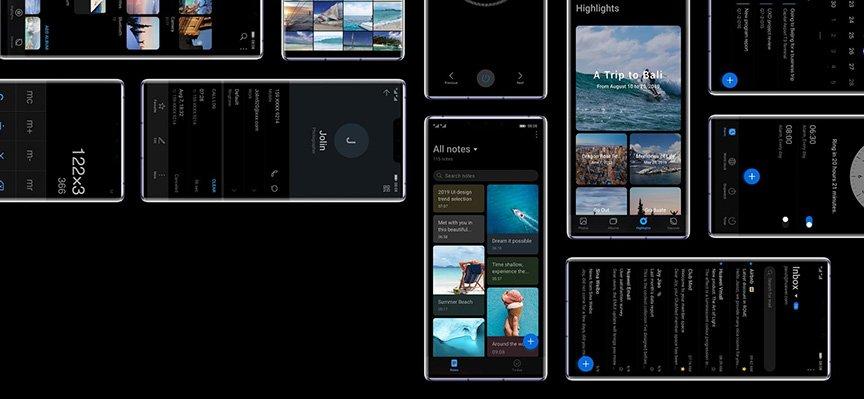 Delight is in the Details
All the fine details are implemented everywhere to impress you. The new Always on Display colours change with time. The larger title fonts and greater space create the stylish look of a magazine layout. The adoption of Morandi Palette makes EMUI10 more charming and elegant.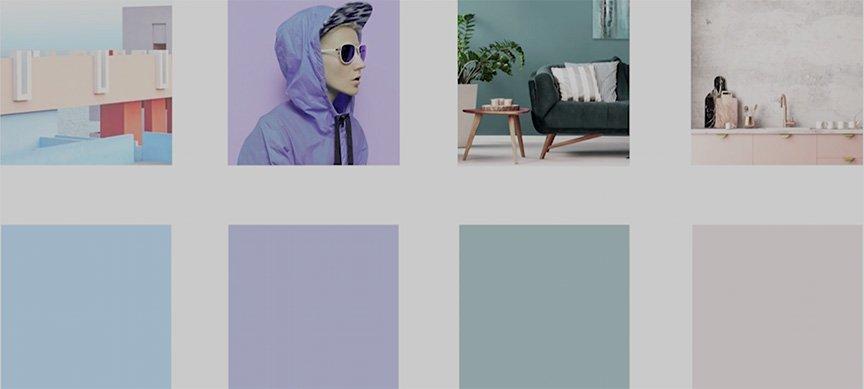 Dark mode, Easy on Your Eyes
Instead of simply reverting the black and white colour, repeated human centric lab tests provided undisputed reference for selecting the most comfortable colour contrast and gradation in dark mode. This human-centered design can avoid extreme brightness stimulation to deliver a more comfortable and immersive reading experience.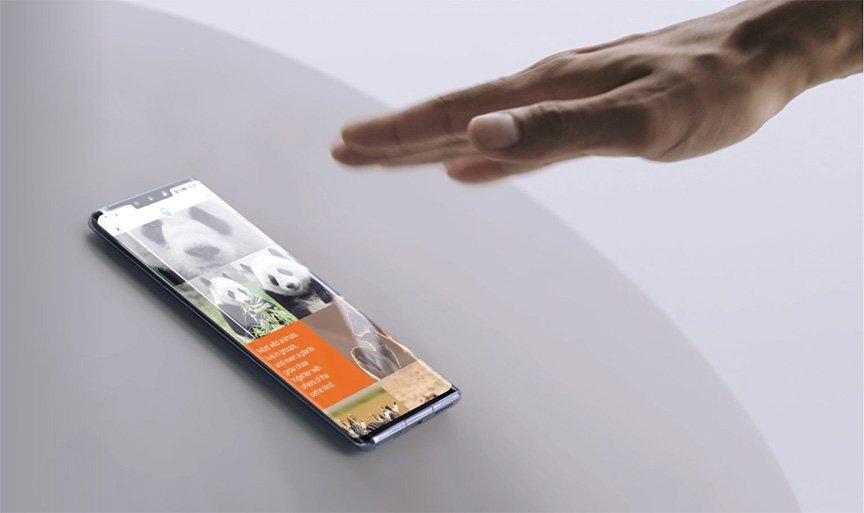 The Style of Sense and Control
The front camera, 3D Depth Sensing Camera and Gesture Sensor are inducted together to identify your facial features and detect the movement of your hands. With this real-time information received in the Tiny-Core NPU, many commands such as unlocking, slide-changing, and screenshots can be executed swiftly when you look at the screen or simply swipe your hand.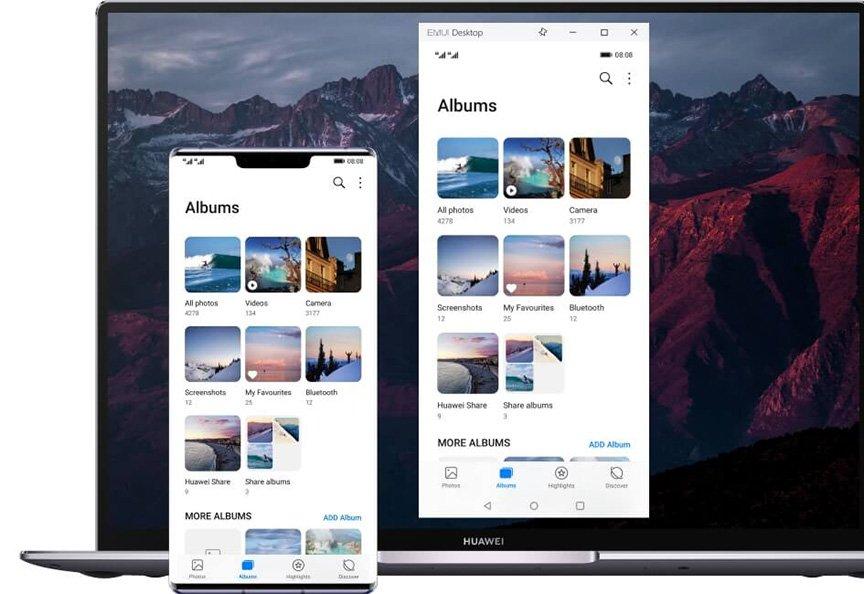 Multi-device Collaboration
With just a simple tap, your smartphone and laptop will transform into "ONE" super device even without Internet connection. The on-going tasks of music playback or file editing automatically resume on the laptop. Your phone screen appears on your laptop which allows you to drag and drop files between them, and edit the files on your laptop while messaging colleagues on your phone using the same keyboard and mouse. This cross-device collaboration makes life and work easier.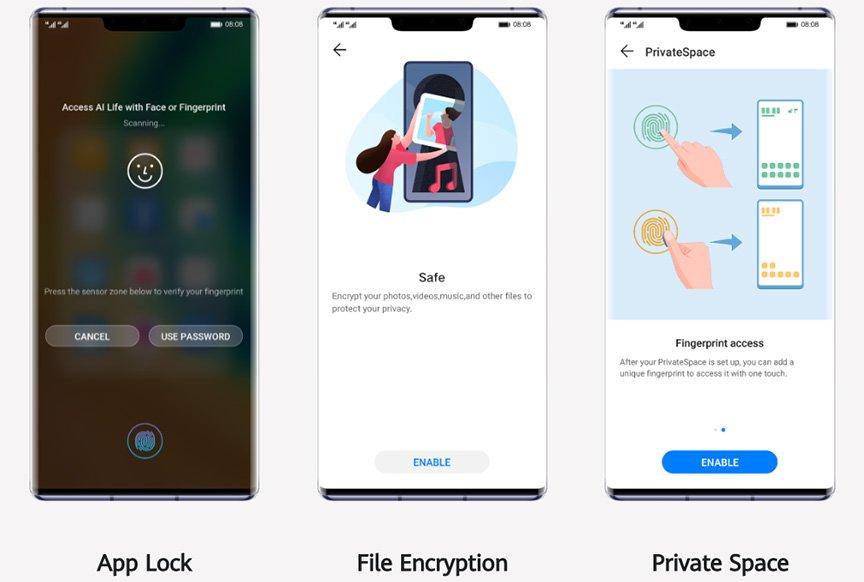 Value Your Security
Using face and fingerprint verification to unlock the phone is the entry-level protection. With the App lock, your privacy and property can be protected from app-level. The isolated secure system whose microkernel has achieved CC EAL 5+7 separates biometric ID info and financial info from the public OS serving in all applications. EMUI10 provides you with fundamental and comprehensive security services.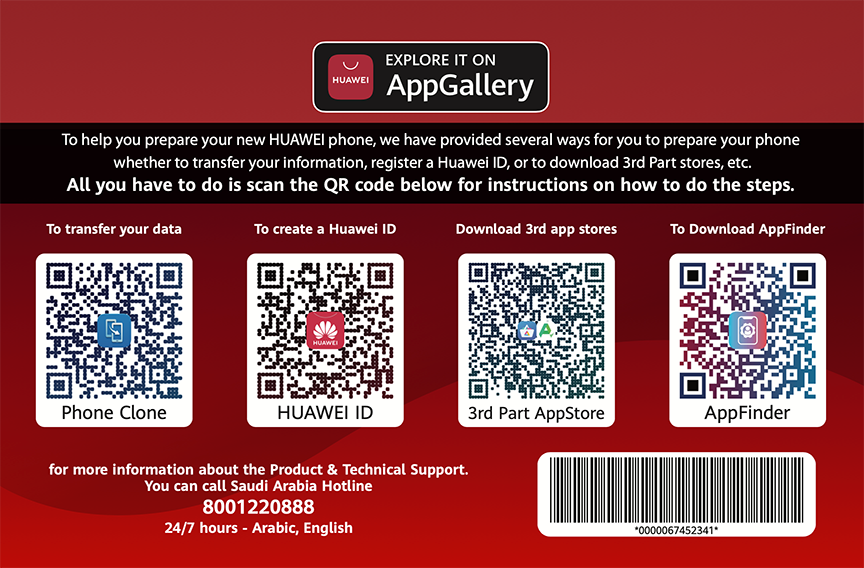 Disclaimer:
1. All data has been obtained within Huawei lab test environments.
2. The 3x Optical Zoom approximate focal lengths of HUAWEI Mate 30 Pro are 18mm, 27mm and 80mm.
3. The three main cameras work closely to deliver the excellent 5x Hybrid Zoom effects.
4. The lab tests. Battery life depends on actual usage situations. Battery Rated Capacity is 4,400mAh. Based on results from HUAWEI.
5. The supported device list of HUAWEI phones and MateBooks will be provided later.
6. The supported device list of HUAWEI phones and MateBooks will be provided later.
7. The highest level of security certification for consumer device OS globally.
Source: www.huawei.com