Services To Protect Your Purchase
Every product come with manufacturing warranty that covers the basic needs, we understand that you need more peace of mind, that's why we designed Extra safeguard to provide you with additional benefits extended beyond the manufacturing warranty.
More Details
Tasheel Finance, Purchase On Instalments
United Company for Financial Services (Tasheel Finance) governed by the Saudi Central Bank (SAMA) provides you with an installment sales program (Murabaha) that enables you to purchase all your needs on easy installment that can be done easily and fast online without the need to visit the store. For more information and to apply, click on More Details
More Details
Product Information
Model No:

53011DWD
SKU:

100173636
Highlights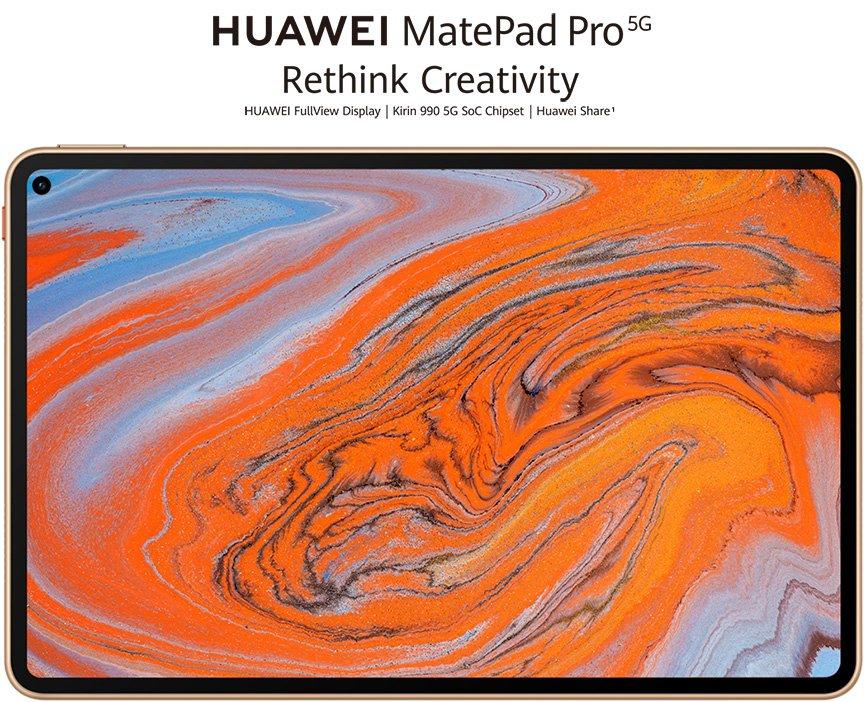 Refresh Your Vision
With the 90% screen-to-body ratio and bezels stripped back to 4.9mm, the 10.8-inch HUAWEI FullView Display offers remarkable visual experiences, whether you are seeking inspirations or just catching up on some work. Every dark or bright detail looks vivid and clear with its DCI-P3 cinematic level color gamut and 540nit brightness.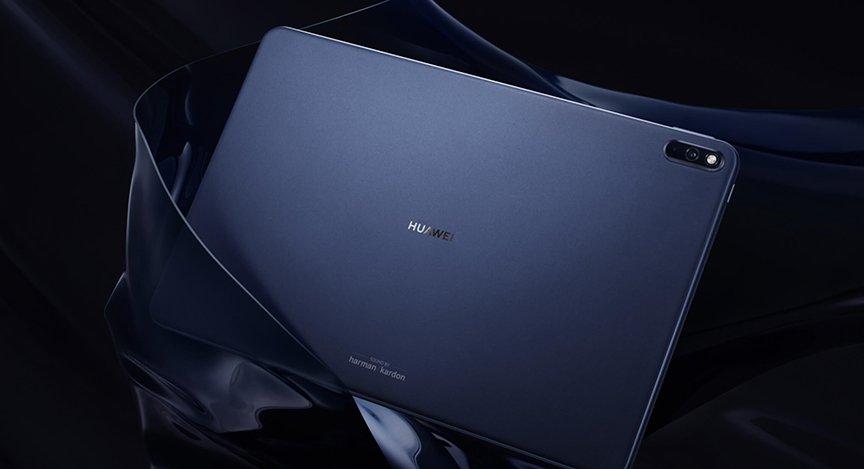 Inspirations from Nature
Capturing beautiful colours from nature, HUAWEI MatePad Pro 5G comes in the refreshing colour Forest Green wrapped in an elegant vegan leather , delivering a tranquil and sophisticated style.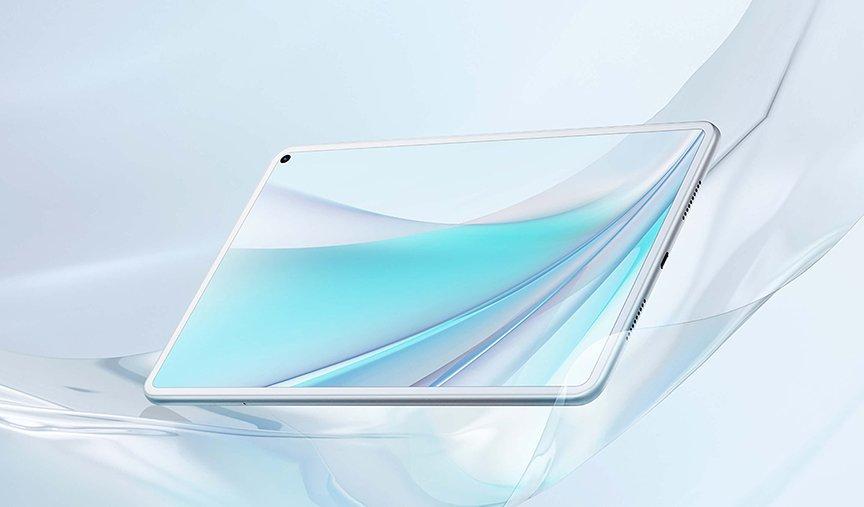 Sophisticated Design, Classy Style
The 492g thin body is gracefully designed to be portable and durable. Slip it in your backpack almost like a piece of paper. The invisible antenna design contributes a sleek and pure look, while the subtle micro-curve frame ergonomically fits your hands. Wherever you go, HUAWEI MatePad Pro 5G travels with you in style and comfort.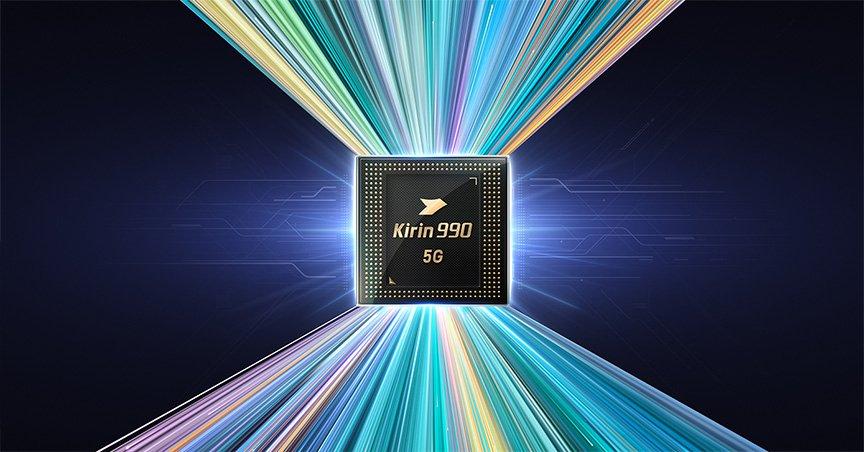 Extraordinary 5G Performance
As the World's 1st Flagship 5G SoC powered by 7nm+ EUV, the HUAWEI Kirin 990 5G achieved significant performance with lower power consumption, supporting SA and NSA network architectures simultaneously. The Kirin 990 5G pioneers in the industry by reaching 5G peak download rate. In Sub-6GHz band , the theoretical peak download speed can reach 2.3 Gbps and the theoretical peak upload speed can reach 1.25 Gbps The brand new architecture of Big-Core plus Tiny-Core NPU vastly improves AI capability for your intelligent life.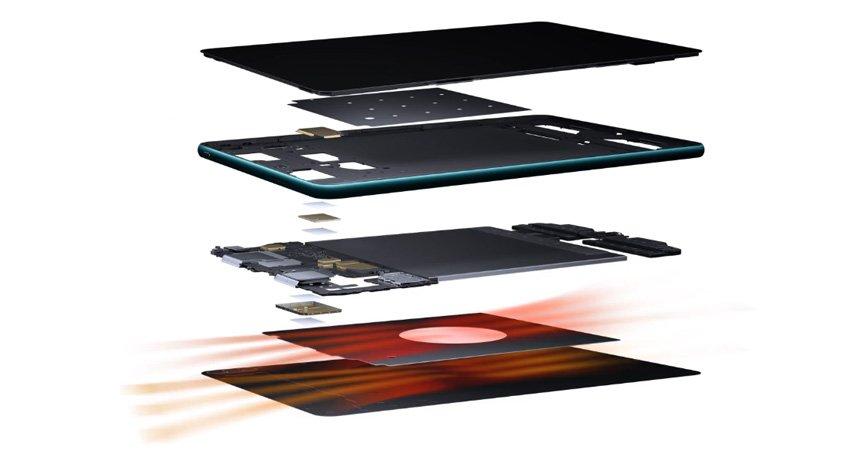 Cool and Powerful
With HUAWEI's self-developed ultra-thin 3D graphite heat dissipation technology, HUAWEI MatePad Pro 5G can easily tackle the challenges in the 5G era. Stream or download ultra-HD videos with high speed, play all your graphic intensive 3D games and dive into the thrills of the 5G world without breaking a sweat.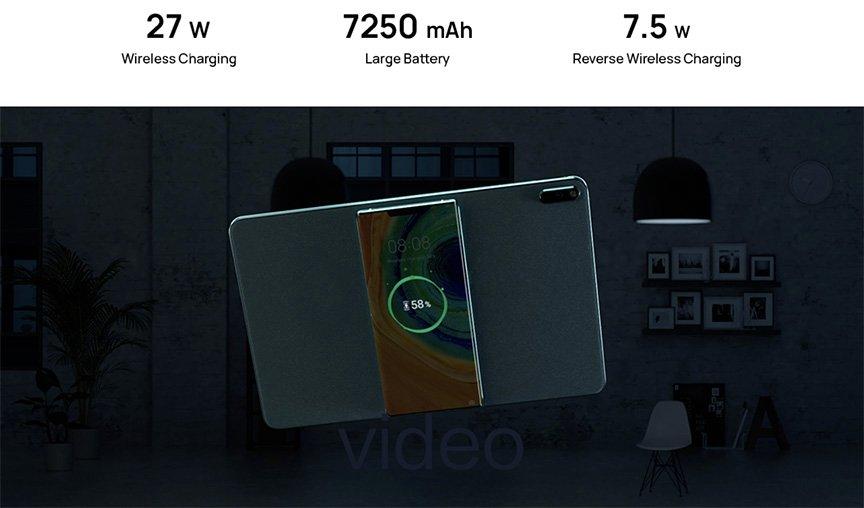 Stay in Power
The world's first tablet to support 27 W wireless charging and up to 7.5 W Reverse Wireless Charging, so you can power up your other gadgets on the go. Its large-capacity battery and 40W SuperCharge can effortlessly support you for up to 10.5 hours, so you will be ready for some extra challenges.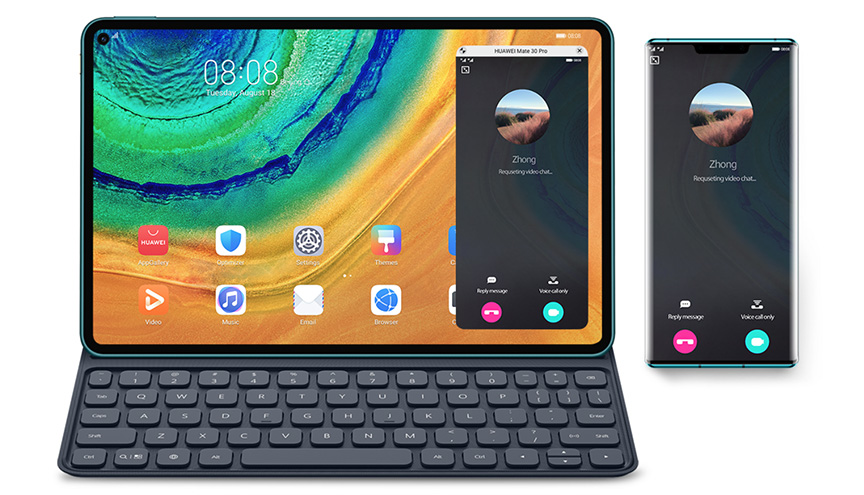 HUAWEI Share Multi-screen Collaboration
Once connected12, your smartphone will step into the HUAWEI MatePad Pro 5G, that two devices will merge into "ONE" super device. Your phone screen is projected on your tablet which allows you to operate on bigger screen with greater freedom. Now you can make a call, send a message , and check photos from your phone on the tablet screen. The new shared clipboard allows you to copy and paste texts across devices among multiple apps. You can also drag and drop files between the two devices, and edit them while chatting with friends on your phone using the same keyboard. This cross-device collaboration makes life and work easier.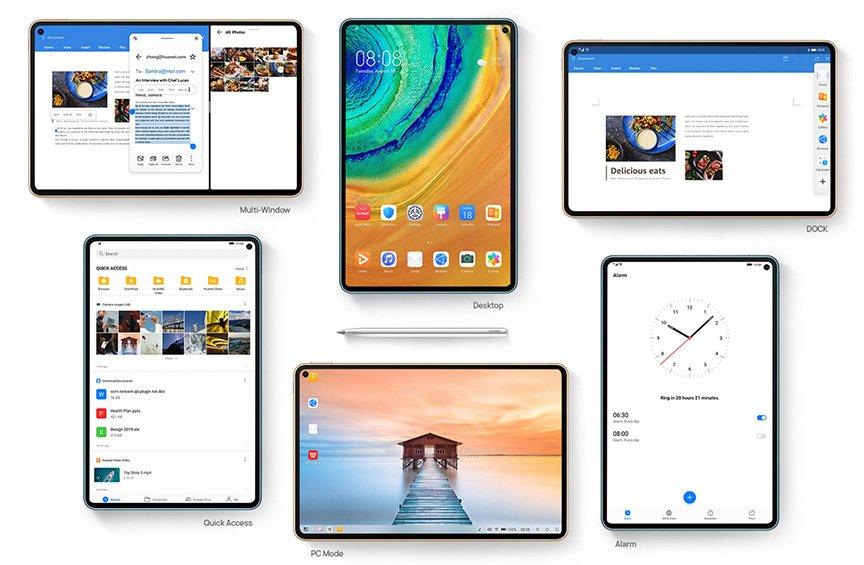 Immersive Experience, High Efficiency
The innovative Multi-Window15 feature of EMUI1016 empowers efficient multi-tasking for your work and play. Check previous notes while preparing presentations. Tap on the dock to show the shortcut menu. Get a floating window for a message reply without interrupting the on-going operation. A more convenient and immersive experience with split-screen.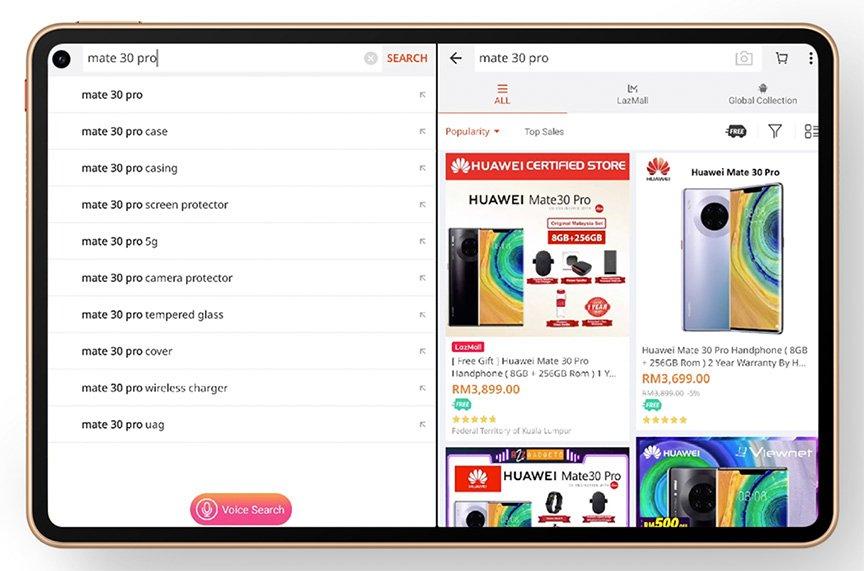 Multiply Your View
The HUAWEI APP Multiplier allows spontaneous operation of the same APP. Your shopping options can be showed side by side for you to compare and news reading can be more informative as you can check the relevant reports and photos displayed in parallel. The upgraded APP Multiplier presents you the freedom to view on a splitted screen or FullScreen in one app, offering more immersive experience when viewing videos, photos, and eBooks on a fuller vision.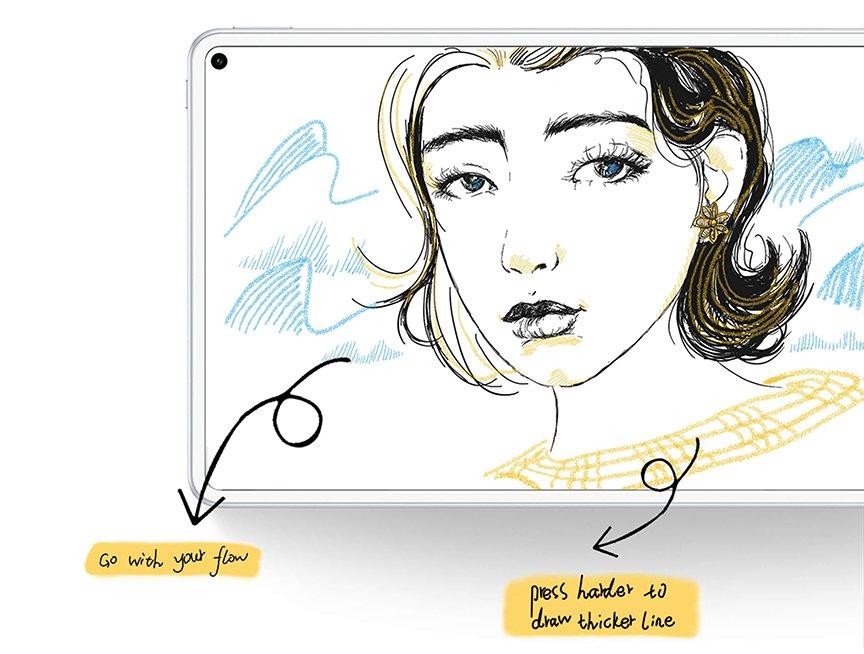 Sync Your Creativity
The brand new HUAWEI M-pencil looks fresh and stylish with its hexagonal integrated design. It writes naturally like a pencil on paper, but even better with versatile strokes and features. Whether you are having a meeting, making a shopping list or just exploring your creativity, HUAWEI M-pencil stays in sync with your thoughts.
With a pencil tip made of selected composite materials, M-pencil ensures a smooth writing flow. Everything you create appears instantly on the screen with nearly no latency. Equipped with 4096 Levels of Pressure Sensitivity, it captures every nuance of your movement, for writing or drawing.

Pair Automatically, Attach Magnetically, Charge Wirelessly
Gently attach it to the top of your tablet, HUAWEI M-pencil can be wirelessly charged to full capacity within one hour. Ready for a busy and creative day. No need to wait for a quick note. The charging of 30 seconds allows it to work for 10 minutes so you won't miss a thing.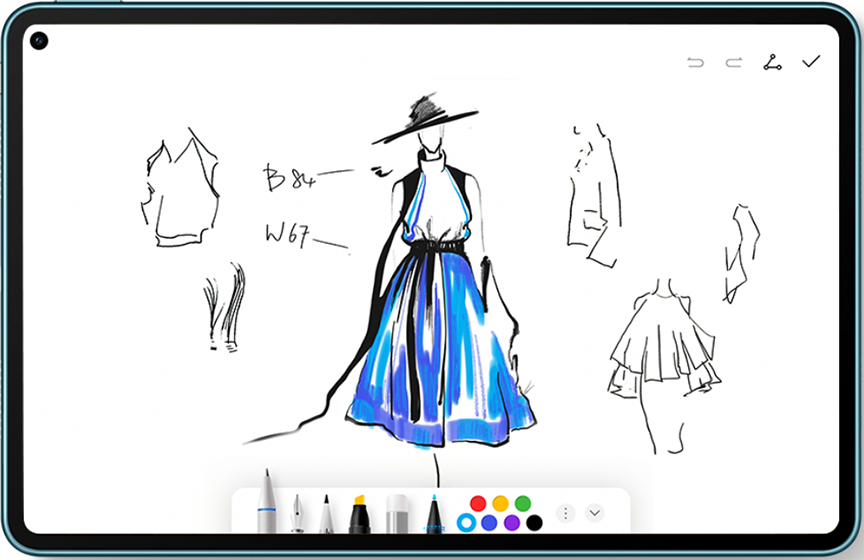 Your Ideas Come to Life
When inspiration comes, seize it immediately with HUAWEI MatePad Pro 5G. Tap the screen when it is off. Use your HUAWEI M-pencil to wake it up and directly access the Notepad. Taking notes or drawing sketches, the variety of colors and brushes help you turn thoughts into visible ideas, while the intelligent typesetting and flexible editing organize the content for future review, edit and keyword search. With newly added lasso feature, you can also drag, drop, copy and paste contents in bulk. Your creating process can be more efficient now.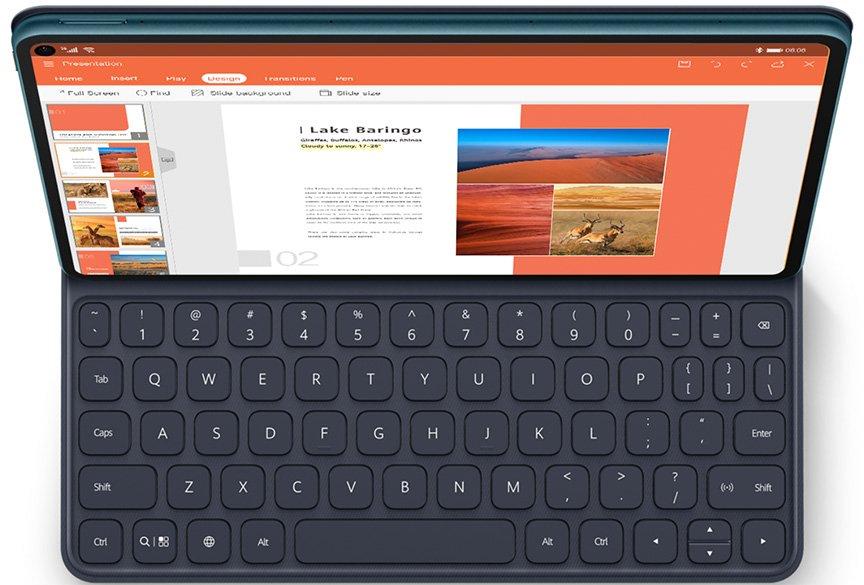 A Partner for Every Task
Stay focused on your big ideas and leave the rest to HUAWEI MatePad Pro 5G. With versatile WPS features, it helps you to work with more efficiency and ease. Use Voice Note-taking to leave your comments while doodling in smart ink mode to circle or highlight important parts for further editing.Plug in the 260g magnetic keyboard, you will be immersed in the delightful rhythm of typing with the 1.33mm keystroke travel which feels like a real laptop keyboard. You can also adjust it with dual stand angles to fit in different lighting and environments.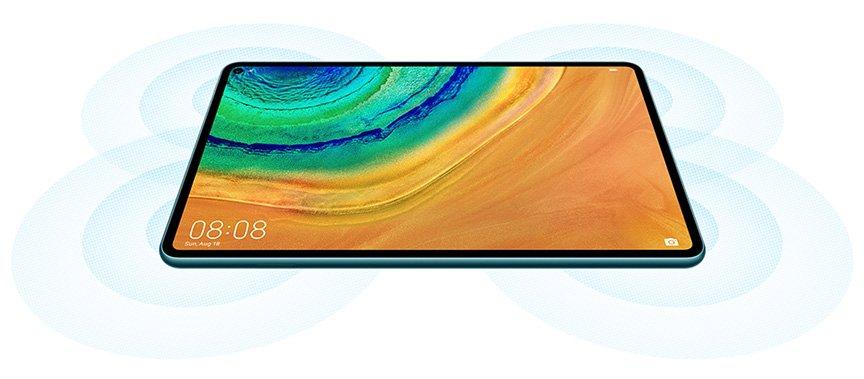 Powerful Sound to Touch Your Heart
Compact as it is, HUAWAI MatePad Pro 5G is packed with the quad-channel and quad-speaker sound system. With the Histen 6.0 3D stereo, it produces remarkable sound to touch your heart. Tuned by Harman Kardon® Audio, you can enjoy the rich acoustic details and be overwhelmed by the powerful sound waves everywhere. More than that, the circumferential five microphones enabling 360 ° noise cancellation ensure your voice can be heard clear and loud.
Disclaimer:
1. This feature is only supported on some HUAWEI phones running EMUI 10.0 or later and Honor phones running Magic UI 3.0 or later. HUAWEI Mate 30 series ( updated to 10.0.0.191 or later ) are the first batch of smartphones to support this feature. Other models will be gradually upgraded to support this feature. For details, please visit the official website.
2. Data comes from Huawei labs. The screen-to-body ratio is calculated by dividing the active area (AA) by the area of the touch panel (TP). The actual screen-to-body ratio may vary.
3. The bezel data is based on HUAWEI lab results. The actual size may vary according to the configuration and manufacturing process.
4. FullView display is a common concept in the industry, usually referring to a screen with narrow bezels and a high screen-to-body ratio. HUAWEI MatePad Pro 5G adopts rounded corner design, and when measured as a standard rectangular display, its diagonal length is 10.8 inches. The actual size of the screen may vary depending on configuration and manufacturing process.
5. 540nit is typical value.
6. Vegan leather refers to PU leather.
7. 492g is product weight excluding the weight of the keyboard. The actual weight may vary according to the configuration and manufacturing process.
8. The data is based on HUAWEI lab results. Power consumption data is compared to Kirin 980.
9. Wireless fast charging port needs to be purchased separately. The Reverse Wireless Charging feature supports only the devices that have passed the HUAWEI lab tests. Reverse Wireless Charging is disabled by default and needs to be enabled in the battery option of the settings menu before using.
10. Only devices that have passed HUAWEI lab tests support reverse wireless charging.
11. In normal circumstances, the data is based on HUAWEI lab results. The battery lasts 10.5 hours for 1080P local video playback. The actual data may vary depending on the product model, software version, usage conditions, and environment.
12. Three methods to establish connection: ① Bluetooth nearby detection: Enable Bluetooth and Wi-Fi on the tablet and the smartphone. On the tablet, enable Multi-screen Collaboration from the drop-down menu. When the phone is within 20cm approximately radius from the tablet, a dialog box will be displayed on the screen, asking whether to connect the phone to the tablet. Touch OK to establish connection. ② Touch the icon on right-side Shift button of the keyboard to set up connection.  ③ Click Scan connection in the Multi-screen Collaboration feature and scan the QR code using the HUAWEI browser on your mobile phone to establish connection.
13. This feature is supported by the communication capability of the smartphone and it is not available on the tablet alone.
14. This feature is supported by specific apps.
15. This feature is compatible with some apps. The specific compatible app list will be updated in the future. Actual usage may vary depending on specific apps.
16. This connected feature is supported between MatePad Pro 5G and some Huawei phones running EMUI 10.1 or later, or Honor phones running Magic UI 3.1 or later. The first batch of mobile phone models that support this connected features are the P40 series. Other models will be available in the future.
17. MeeTime is supported when both devices are logged in to Huawei IDs and with relevant systems and applications upgraded to the latest version. This feature is only supported in specific regions and countries. It is recommended to be used on HUAWEI MatePad Pro 5G to enjoy a smoother video call experience. 4G edition will support MeeTime once being upgraded to EMUI 10.1.
18. Distributed Gallery is available when following conditions are met: Bluetooth, Wi-Fi and Multi-Device Collaboration on the two devices are enabled; both devices are connected to the same router with less than 10 meters apart from each other; both devices are logged in with the same Huawei ID. This feature is only supported in specific regions and countries.
19. This feature is compatible with some apps. Actual usage may vary depending on writing methods and specific apps.
20. The data is based on HUAWEI lab results and for reference only. Actual usage may vary. A day refers to working time of 10 hours in a day.
21. The data is based on HUAWEI lab results and for reference only. Actual usage may vary.
22. Refer to screen-off standby mode.
23. This feature is supported by Nebo for HUAWEI.
24. The following features are available only when HUAWEI MatePad Pro 5G is connected to the Internet and relevant apps are updated to the latest version.
25. The keyboard is compatible with HUAWEI MatePad Pro 5G and needs to be purchased separately.
Source: www.huawei.com
Shop More