Tasheel Finance, Purchase On Instalments
United Company for Financial Services (Tasheel Finance) governed by the Saudi Central Bank (SAMA) provides you with an installment sales program (Murabaha) that enables you to purchase all your needs on easy installment that can be done easily and fast online without the need to visit the store. For more information and to apply, click on More Details
More Details
Product Information

Model No:

55026049
SKU:

100208563
Highlights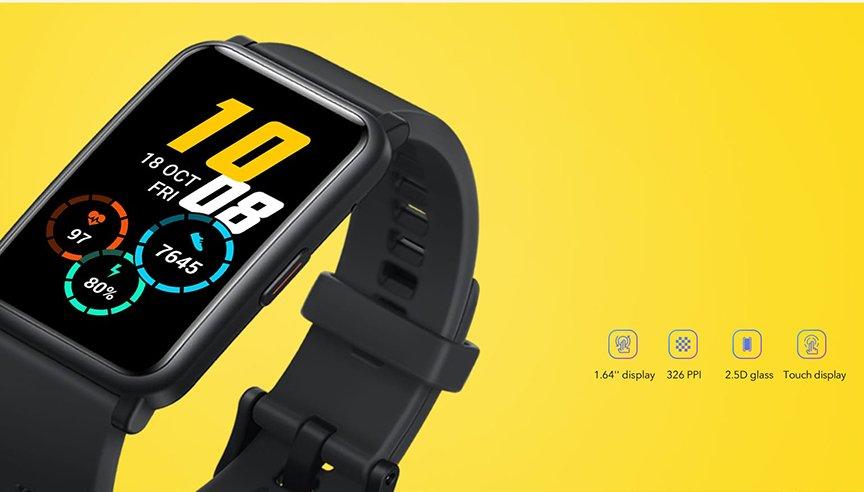 1.64'' AMOLED Touch Display
The bezel-less full-colour display in the new smartwatch HONOR Watch ES delivers vivid visuals that adjust brightness automatically according to ambient lighting for all-day readability. This is in addition to the intricate 2.5D glass cover that is pleasing to the eyes and is very smooth to touch.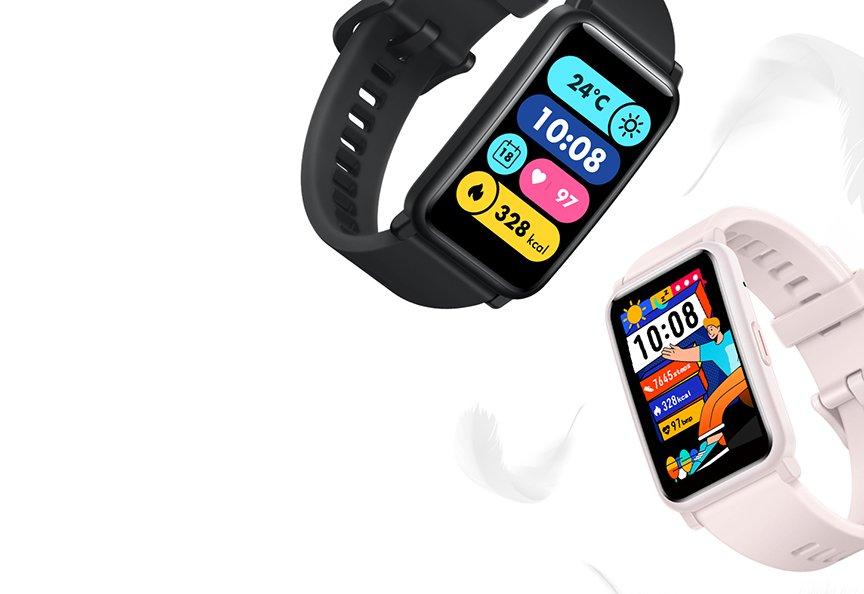 Light and Airy on Your Wrist
The thickness of the AMOLED Touch Display HONOR Watch ES case is measured at just 10.7mm, together with a 30mm-wide frame making this watch a perfect fit on your wrist.
Straps for Every Style
The easy-fit straps are also designed to suit every personality and style out there! Be it sporty, casual or even futuristic, we have your mood covered.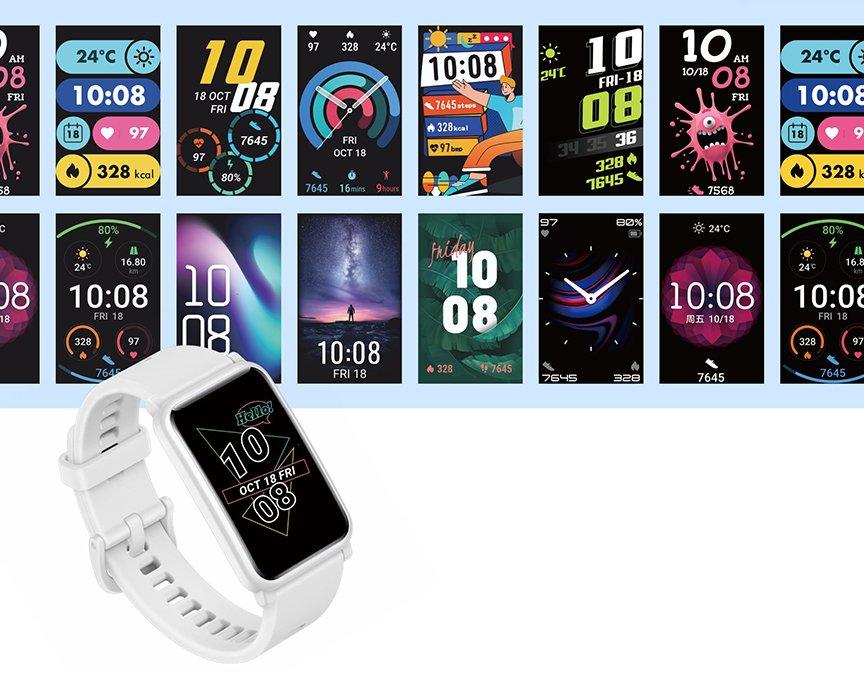 Personalised Watch Face
Set your favourite photo as your watch face on this fitness tracking watch! You can now even customize the main watch face by picking only the data you want to see! With the always-on display in HONOR Watch ES, you can check the time and your personalised data whenever and wherever you want.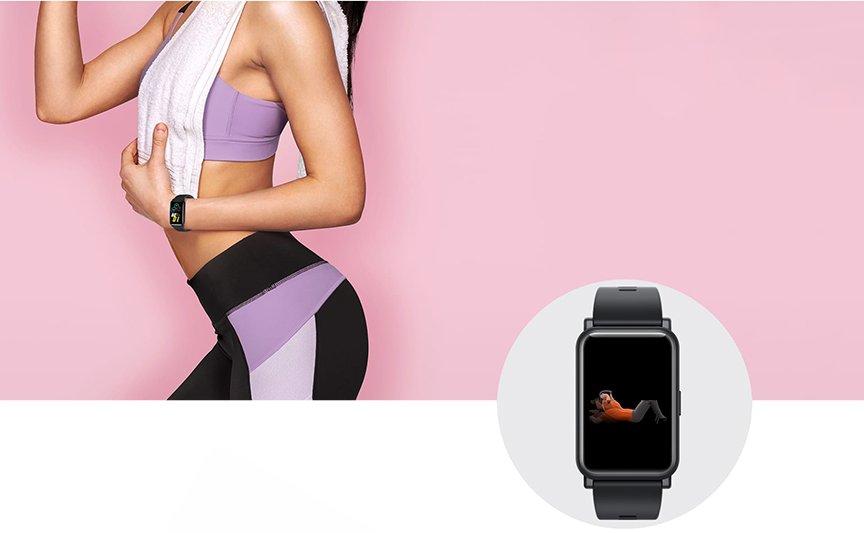 12 Animated Workout Courses
Too busy to hit the gym? HONOR Watch ES health tracker has got your back, It comes with 12 animated workout courses5 and 44 standard body-movement animations, including office quick-workouts and an abs workout because your health and fitness levels matter.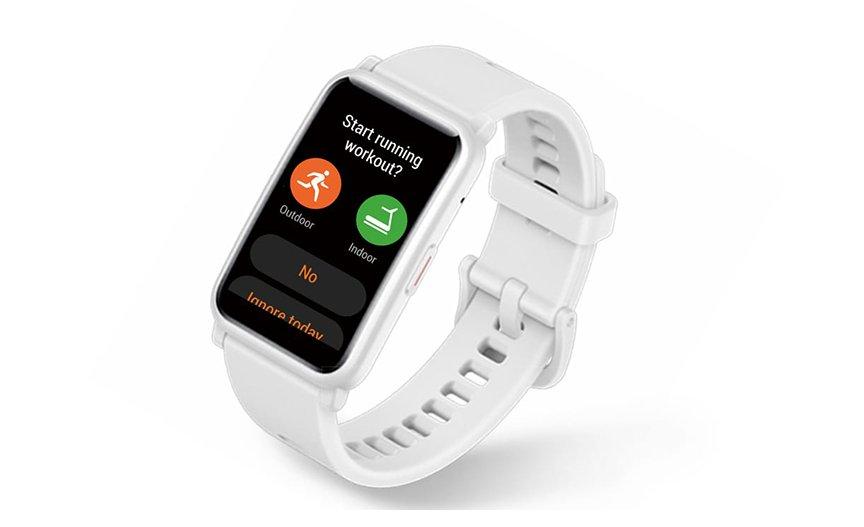 Automatic Workout Recognition
HONOR Watch ES automatically detects when you are running outdoors/indoors, walking outdoors/indoors, rowing or on the elliptical so that none of your hard work ever goes unnoticed!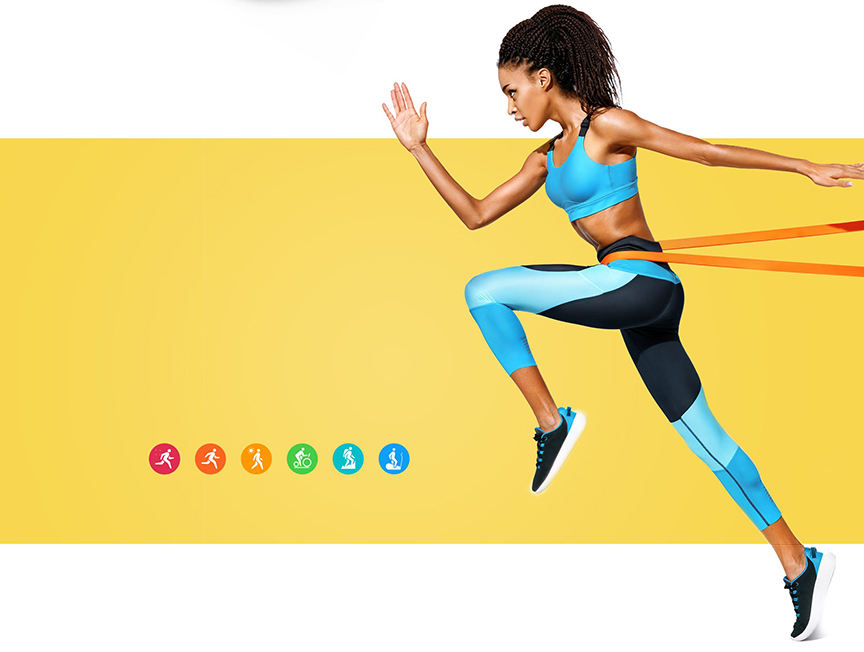 95 Different Workout Modes
No matter you are into outdoor or indoor workouts, there is something for you. HONOR Watch ES comes with 10 professional workout modes – inluding walking, running, cycling, swimming – offer high-level fitness tracking with personalised guidance. You can also find your favourite workouts from one of the 85 customised workout modes to help you stay active and engaged.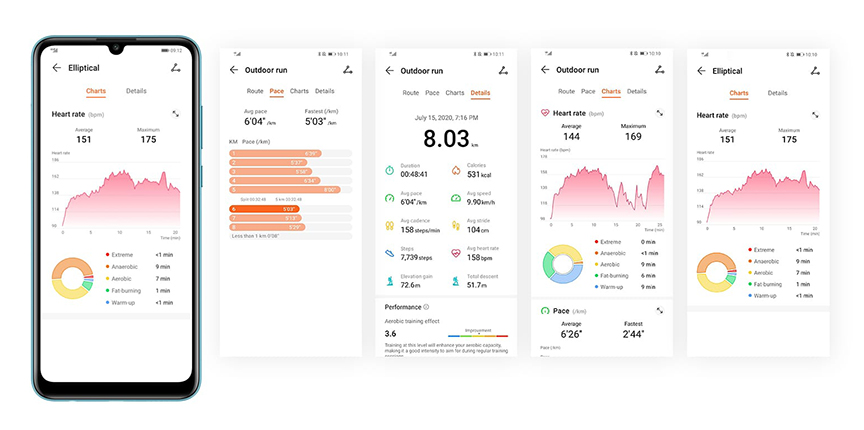 Personalised Post-Workout Guidance
HONOR Watch ES monitors the effectiveness of your training regimen and provides personalized instructions and recommendations based on real-time indicators including heart rate and calories burnt. This watch actually gets to know you and guides you to stay healthier and fitter!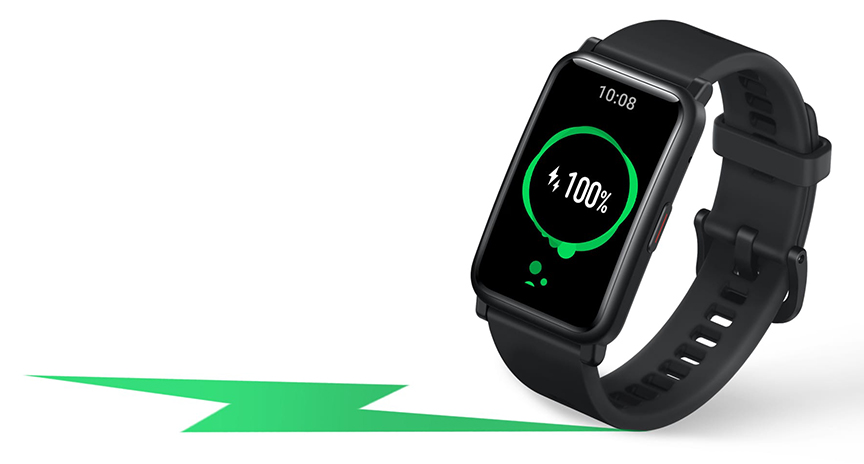 10-Day Battery Life on a Single Charge
HONOR Watch ES can keep going up to 10 days of battery life on a single charge. If your battery runs out of juice, the 30 minutes of fast charging can power a week of typical usage.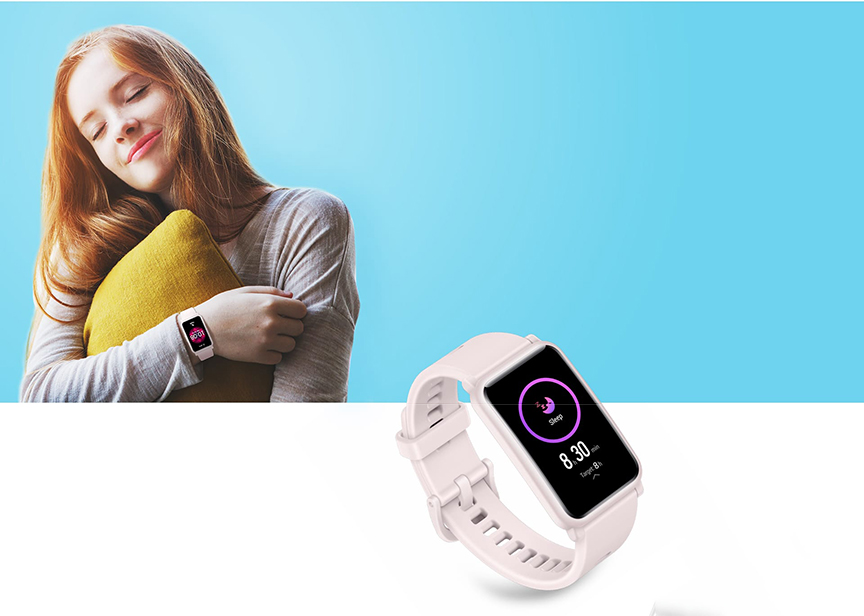 Lets You Unwind, Lulls You to Sleep
HONOR Watch ES health tracker is powered by TruSleepTM technology that is specialized in scientific sleep stages (deep, light, REM sleep and waking), as well as, breathing analysis for high-level sleep tracking at a glance. The personalised assessments and recommendations provide you with crucial insights to help you achieve better sleep quality and therefore overall health.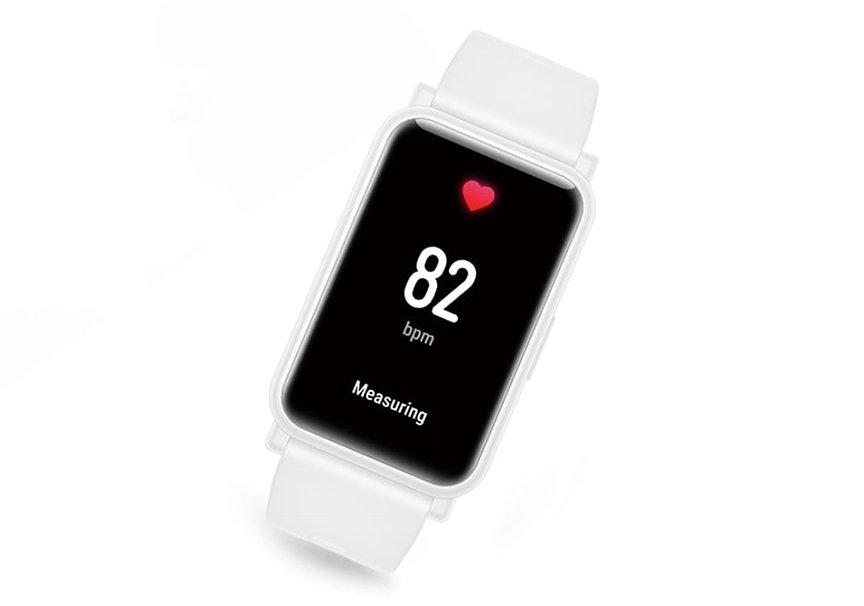 24/7 Heart Rate Monitor
The cutting-edge TruScreenTM 4.0 heart rate monitor in this smartwatch makes use of optimized optical path and monitoring algorithms to obtain high-precision readings that will provide you with continual supervision, with timely alerts of elevated or abnormal results.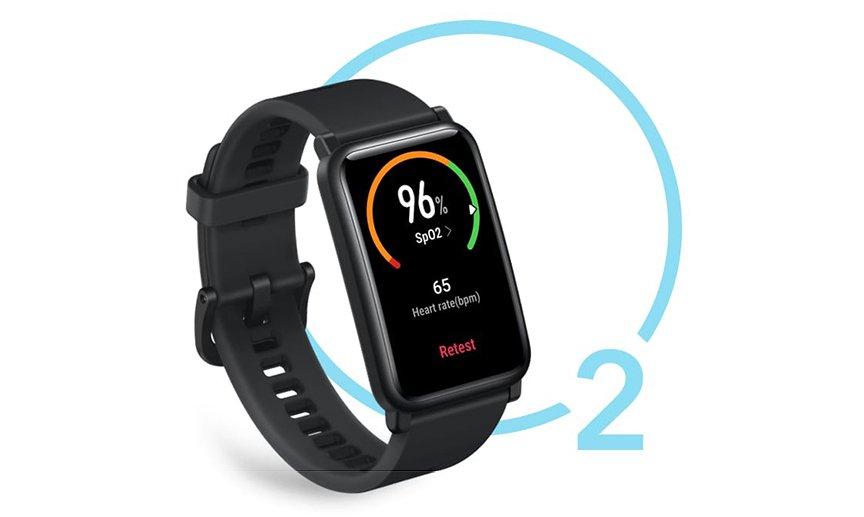 SpO2 Monitor
The SpO2 Monitor6 tracks oxygen saturation levels in the bloodstream, making HONOR Watch ES a handy frame of reference for respiratory well-being when working out or when experiencing high altitude environments. Wherever you go or whatever you do, this watch will always track your health and fitness levels!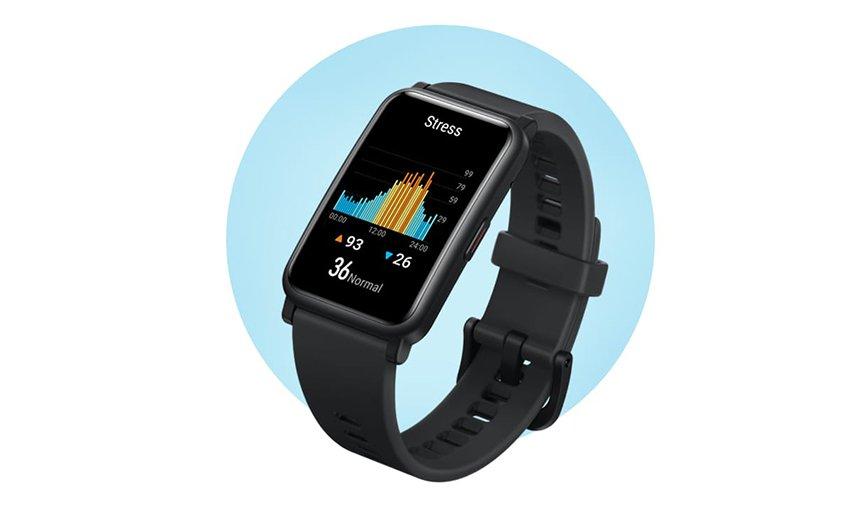 Stress Monitor
HONOR Watch ES allows you to manage everyday stress with HUAWEI TruRelaxTM,. It calms your mind through a series pf breathing exercise within the breathing app.
Female Cycle Tracker
The Female Cycle Tracker7 follows menstrual cycles and predicts when the next period starts and ends. HONOR Watch ES can also send you reminders of the onset of menstruation or ovulation, helping you to stay informed and on track at all times!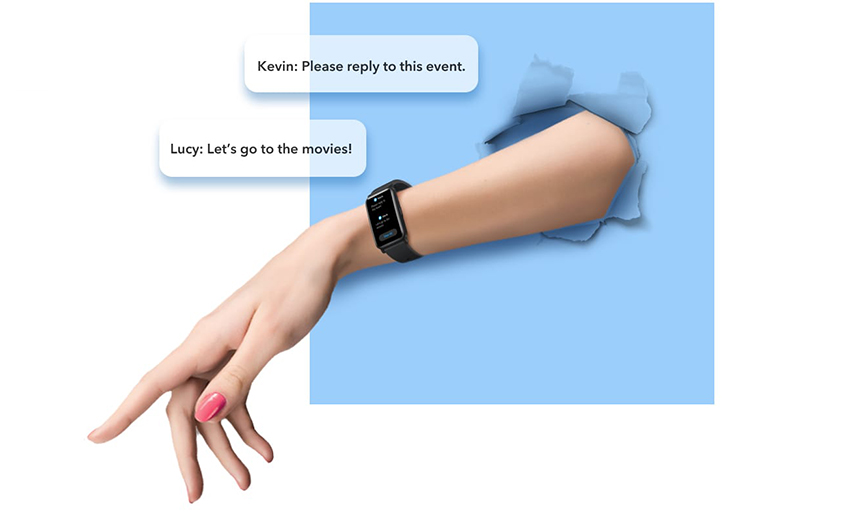 Smart Convenience Redefined
Simply lift your wrist to preview incoming calls, new messages and calendar events because we value your time!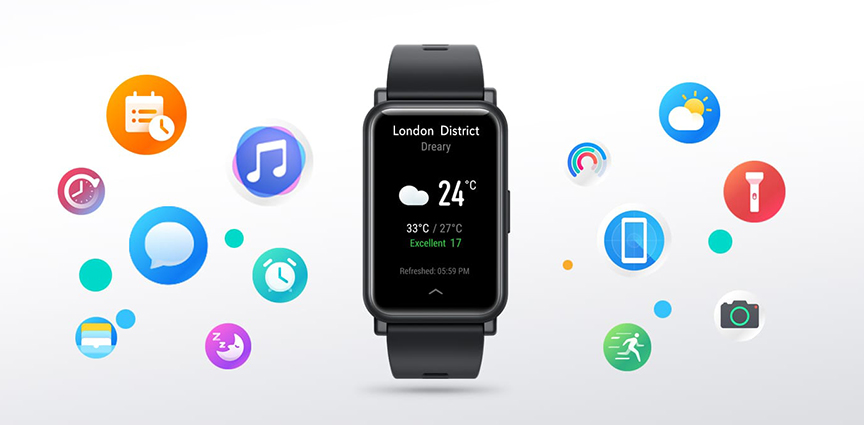 More Useful Smart Features
Use your HONOR Watch ES to check the weather forecast for the day, control music playback or perform any number of other effortless operations to stay plugged in even when checked out!
Disclaimer:
1. Data is based on test results in HONOR labs. Please refer to the actual watch for the actual size.
2. Data is based on test results in HONOR labs. The watch body is 10.7 mm at its thinnest, and 12.3 mm thick overall.
3. The watch face store is only available on Android devices, and is not supported on iOS. Watch face customisation is only supported on certain watch models.
4. Outdoor cycling mode is only supported on phones running EMUI 5.0 / iOS 9.0 or later.
5. Fitness courses will be made available following system upgrades via OTA.
6. The availability of SpO2 Monitor varies depending on markets and regions. SpO2 Monitor is not designed to be a medical device, and is not intended to diagnose, treat, cure or prevent any disease. All data and measurements should be used for personal reference only.
7. This feature is not supported on iOS and varies depending on markets and regions. Female Cycle Tracker is not designed to be a medical device, and is not intended to diagnose, treat, cure or prevent any disease. All data and measurements should be used for personal reference only.
8. All data and measurements should be used for personal reference only.
9. Personalised sleep-related recommendations are only available in certain countries and regions.
10. HUAWEI TruRelax™ available only on Android devices. iOS devices are not supported.
11. Data is based on HONOR Lab test results, with HUAWEI TruSleep™ and TruSeen™ enabled. Actual usage time may vary according to settings and usage preferences. HONOR Watch ES endures up to 7 days if used heavily with HUAWEI TruSleep™ and Heart rate monitoring enabled.
12. Music playback control is not supported when the watch is connected to iOS System.
Statement:
1. Data displayed on this product is for reference only and not for medical use.
2. Accessibility of some features may vary across regions. Product pictures and display contents ontheforegoing pages are provided for reference only. Actual product features and specifications(includingbut not limited to appearance, colour, and size), as well as actual display contents (including butnotlimited to backgrounds, UI, and icons) may vary.
3. All data in the foregoing pages are theoretical values obtained by HONOR internal laboratoriesthroughtests carried out under particular conditions. For more information, refer to the aforementionedproductdetails. Actual data may vary owing to differences in individual products, software versions,application conditions, and environmental factors. All data is subject to actual usage.
4. Due to real-time changes involving product batches, production and supply factors, in order toprovideaccurate product information, specifications, and features, HONOR may make real-time adjustments totextdescriptions and images in the foregoing information pages, so that they match the productperformance,specifications, indexes, and components of the actual product. Product information is subject tosuchchanges and adjustments without notice.
5. HUAWEI TruSleep supported language list:
Supported Languages:
Simplified Chinese, Amharic, Arabic, Assamese, Danish, German, Greek, English (United Kingdom),English(United States), Spanish (Spain), Spanish (Brazil), Finnish, French, Gujarati, Italian, Japanese,Kannada, Korean, Methili, Maori, Malayalam, Mongolian, Marathi, Malay, Norwegian, Dutch, Oriya,Punjabi,Polish, Portuguese (Brazil), Portuguese (Portugal), Romanian, Russian, Swedish, Swahili, Tamil,Telugu,Thai, Turkish, Vietnamese, Traditional Chinese (HK), Traditional Chinese (Taiwan)
Source: www.hihonor.com
Shop More