Model No:

MK111E27
SKU:

00155370
18.9%

Off
Moulinex Rice Cooker
Cashback
18.9%

Off
Moulinex Rice Cooker
Hurry up! Deal ends in:
:
:
Model No:

MK111E27
SKU:

00155370
18.9%

Off
Moulinex Rice Cooker
Pay 10 SR for 24 months
Out of stock
Due to the product being out of stock in Riyadh - Worood, we are showing an alternative store where there is stock.
Product information
2 Year Warranty
Color: Silver
Voltage: 220-240V 50/60 Hz
Control Panel: Push button
Timer: No
Warranty: 2 Years

Clock: No
Grill Function: No
Safety (Full/Half): full safety
No(burner/hotplate): No
Grill(With/Without): Unknown
Type(Gas, Ceramic.): Rice Cooker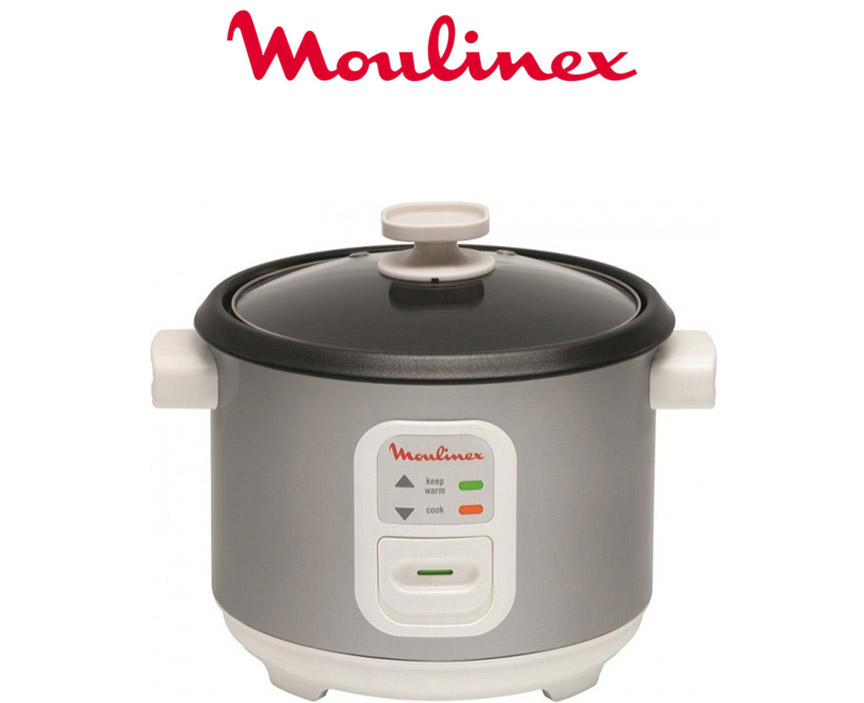 Uno, great at everything!
Uno is an automatic multicooker for daily use. Its automatic function allows you to spend more time with your guests or family while your food is cooking. Moreover, once cooked, your food stays hot until you serve it! Uno is also easy to clean since its bowl is non-stick. Its spoon and measuring glass means that all your dishes will turn out successful!
Source: www.moulinex-me.com
Contact Us
Our representatives are always ready to help you!