Model No:

MK-15H01A2
SKU:

100004807
ClassPro Cool Touch Kettle, 1.5L, Hot on the inside, Cool on the outside, boils water speedily
ClassPro Cool Touch Kettle, 1.5L, Hot on the inside, Cool on the outside, boils water speedily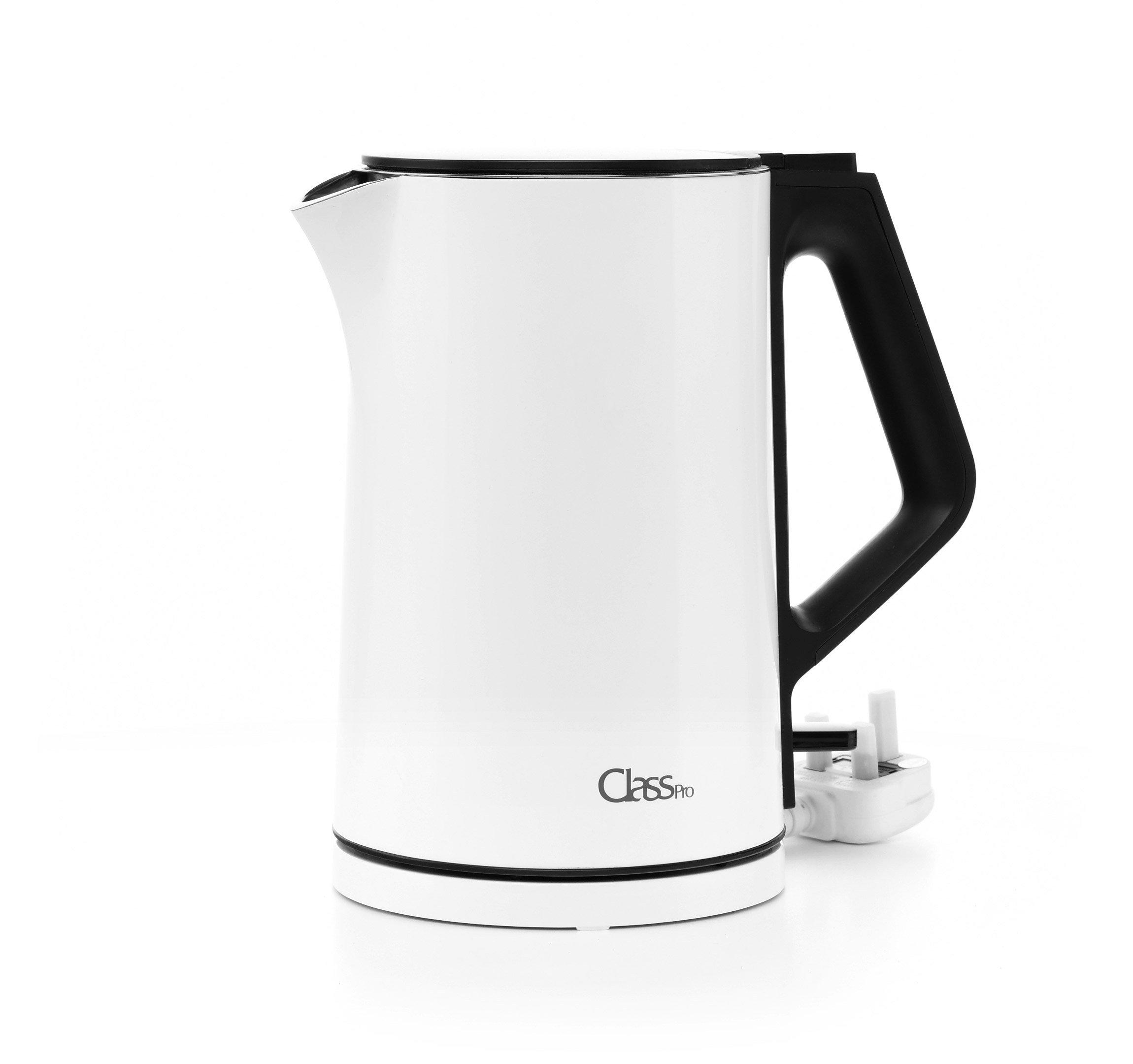 ClassPro Cool Touch Kettle, 1.5L, Hot on the inside, Cool on the outside, boils water speedily

Model No:

MK-15H01A2
SKU:

100004807
ClassPro Cool Touch Kettle, 1.5L, Hot on the inside, Cool on the outside, boils water speedily
Pay 10 SR for 24 months
Out of stock
Due to the product being out of stock in Riyadh - Worood, we are showing an alternative store where there is stock.
Al Hassa - Mobarraz
You can collect it in 2 hours!
1 pc(s) left!
Product information
2 Year Warranty
Voltage: 220-240V
Made in: China
Capacity (Ltr): 1.5
Color: White
See Through Glass: No
MK-15H01A2--ClassPro Cool Touch Kettle, 1.5L, Hot on the inside, Cool on the outside, boils water speedily and safely with the DoubleWall technology, a two layer design that ensures heat is retained inside the pot and not lost to the outside.
Contact Us
Our representatives are always ready to help you!