Product Information
Model No:

WHW0102
SKU:

100036468
Highlights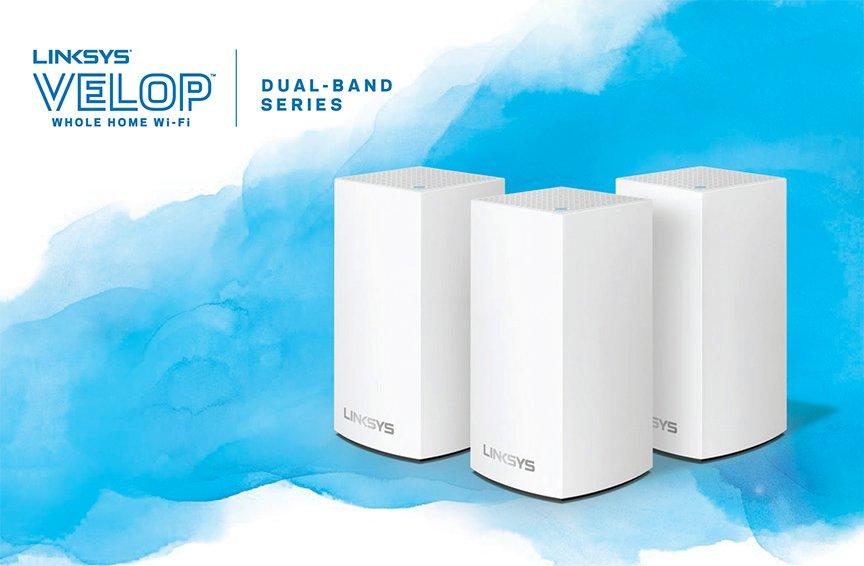 Wi-Fi That Fits Your Life
Velop with Intelligent MeshTM Technology is an award-winning family mesh Wi-Fi system designed to create a flawless, full-strength Wi-Fi experience. Regardless of your home's shape or size, or wherever your internet comes in, Velop can be customized to your needs. It provides seamless Wi-Fi everywhere and continuously optimizes to find the fastest path to the internet. Unlike traditional routers with range extenders, each node provides a powerful Wi-Fi signal. And as your home and family expands, you can easily add more nodes. It works with all internet service provider supplied equipment and speeds, and its simple app-based setup will get you up and running in minutes.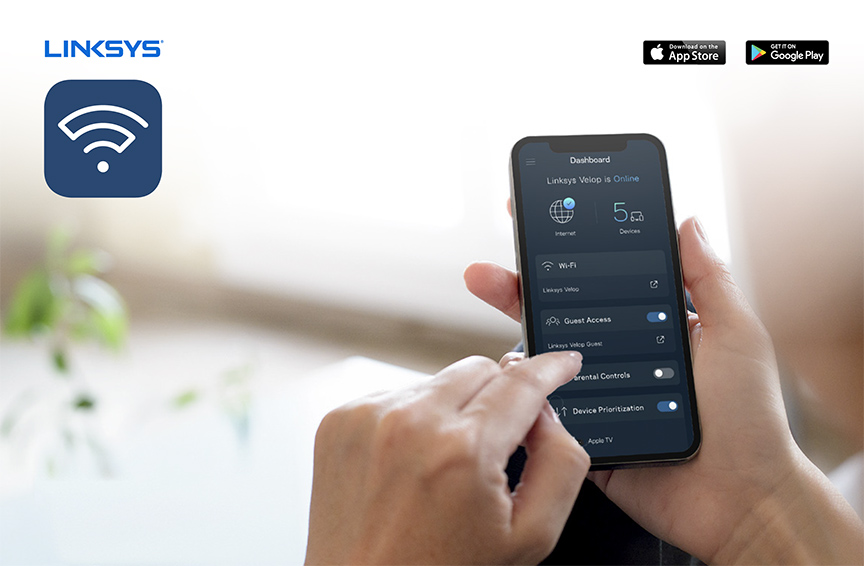 Control your WiFi in real time, wherever you are.
The Linksys app is the command center for your WiFi. Use the Linksys app anywhere you have an internet connection to check connected devices, set up guest access, or keep your kids off the internet when they should be doing homework.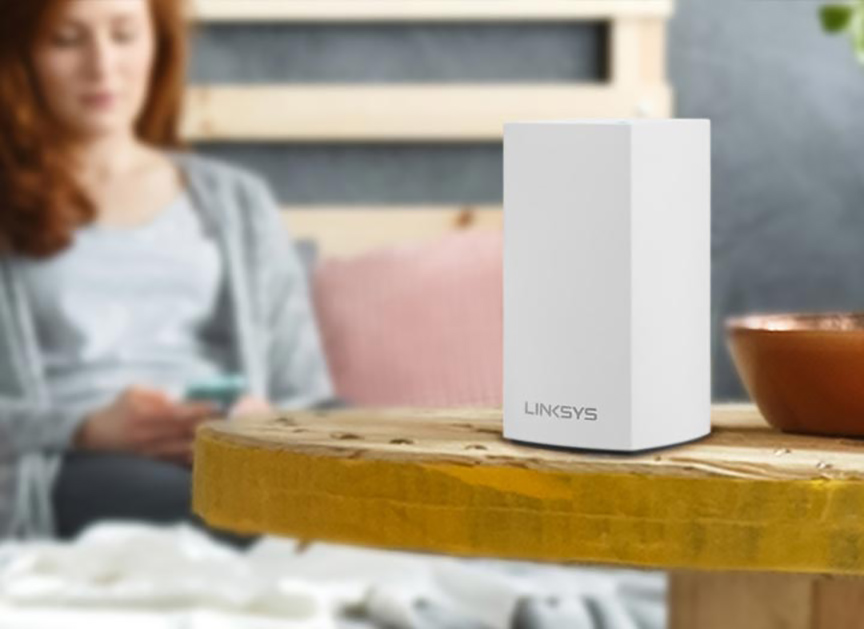 Linksys App at a glance
View which devices are connected, and easily limit internet usage with Parental Controls.
Assign bandwidth hierarchy with Device Prioritisation.
Keep your WiFi secure with Automatic Firmware updates.
Give guests access and share their password via text message.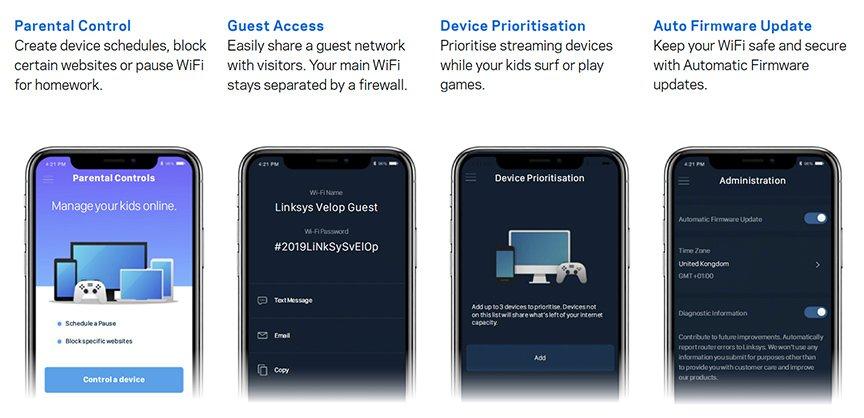 Technical Specifications:
Wi-Fi Mesh Connectivity for Seamless Wi-Fi and Simultaneous Streaming
Wi-Fi AC1300 (867 + 400 Mbps)* with MU-MIMO
2.4 GHz radio - 400 Mbps*
5 GHz radio - 867 Mbps*
Simultaneous Dual-Band
IEEE 802.11b/g/n – 2.4 GHz – 256 QAM support
IEEE 802.11a/n/ac – 5 GHz
Beamforming - Beamforming for 2.4 GHz and 5GHz bands
Seamless roaming technology
Processor and Memory for Faster Processing
716 MHz Quad Core
256 MB Flash and 256 MB SDRAM
Antenna for Expanded Coverage
Two Dual-Band antennas and high powered amplifiers
Operating Frequencies:
Di-Pole
ANTENNA GAIN
2142-2472MHz
5180-5320MHz
5500-5700MHz
Output Power:
2142-2472MHz: 19.97dBm
5180-5320MHz: 22.96dBm
5500-5700MHz: 28.38 dBm
Antenna Type: PCB
Antenna Gain:
Bluetooth:1.48dBi
2142-2472MHz: 2.4dBi
5180-5700MHz: 3.6dBi
Wired Connectivity for WAN and LAN Connectivity
Two auto-sensing Gigabit Ethernet ports for WAN and/LAN connection
Bluetooth 4.1/LE for Secure and Easy App Based Set-up
Security
WPA2 personal wireless encryption
Dimensions – Smaller Footprint to Blend into Your Home
7.9cm Square base 14cm
Required for set-up - Simple and secured App Based Set-up
Mobile devices with Android 4.0.3 or iOS 8 and higher