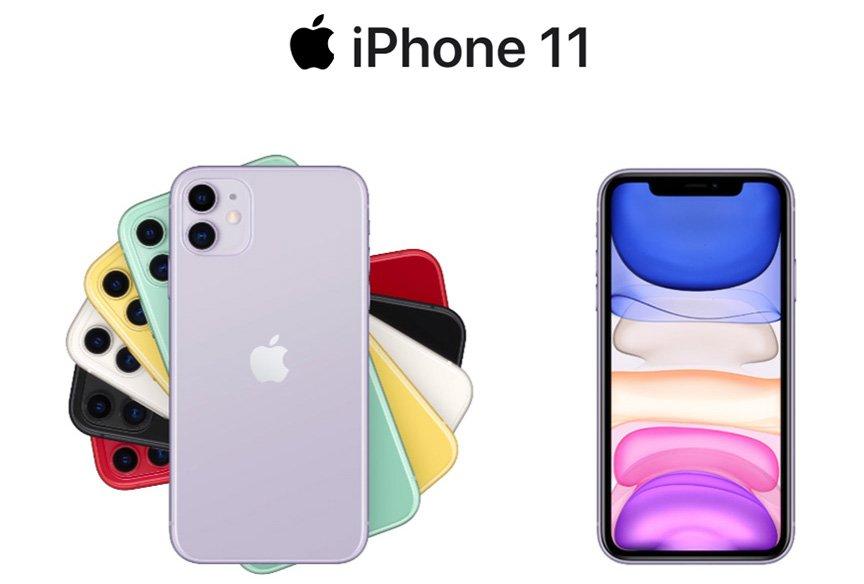 Just the right amount of everything
A new dual camera system captures more of what you see and love. The fastest chip ever in a smartphone and all day battery life let you do more and charge less. And the highest quality video in a smartphone, so your memories look better than ever.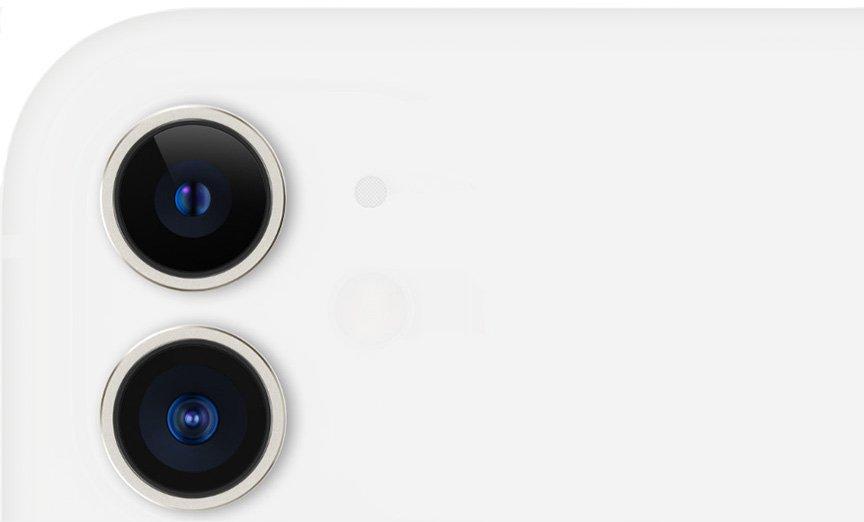 It just got a whole lot harder to take a bad photo. All new dual camera system
Take your photos from wide to ultra-wide. A redesigned interface uses the new Ultra-Wide camera to show you what's happening outside the frame — and lets you capture it. Shoot and edit videos as easily as you do photos. It's the world's most popular camera, now with a whole new perspective.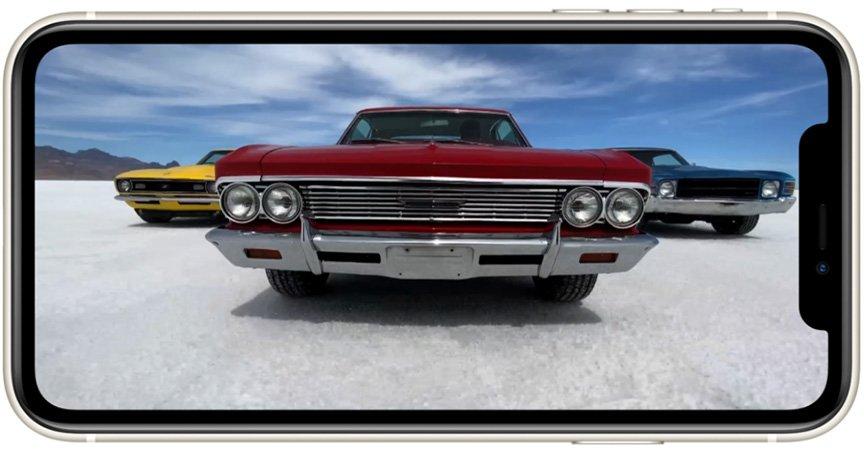 Kick your video up a notch. Over a smidge. Or down a hair
Shoot and edit the highest-quality video in a smartphone. IPhone 11 shoots beautifully sharp 4K video at 60 fps across all its cameras. The Ultra-Wide camera captures four times more scene, so it's perfect for action shots like your dog catching a frisbee. If you're recording a performance — say, your kid's piano recital — when you zoom in, the audio zooms too. And now you can edit videos as easily as you do photos.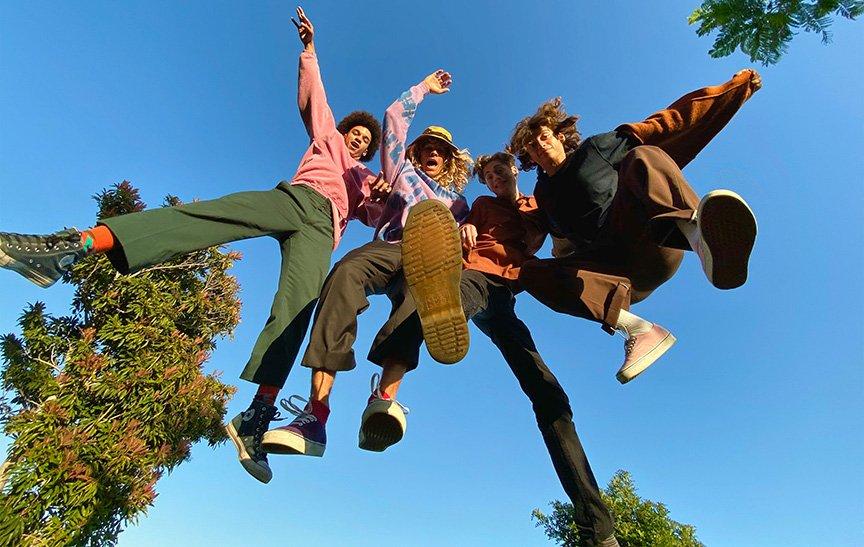 OK, everyone, scooch out a bit
New Ultra-Wide camera. Go big — the new Ultra-Wide camera captures four times more scene. Think breathtaking landscapes that go on forever. Capturing the entire stage and crowd at a music festival. And vacation shots that show the whole family — including the views you traveled 11,000 miles for.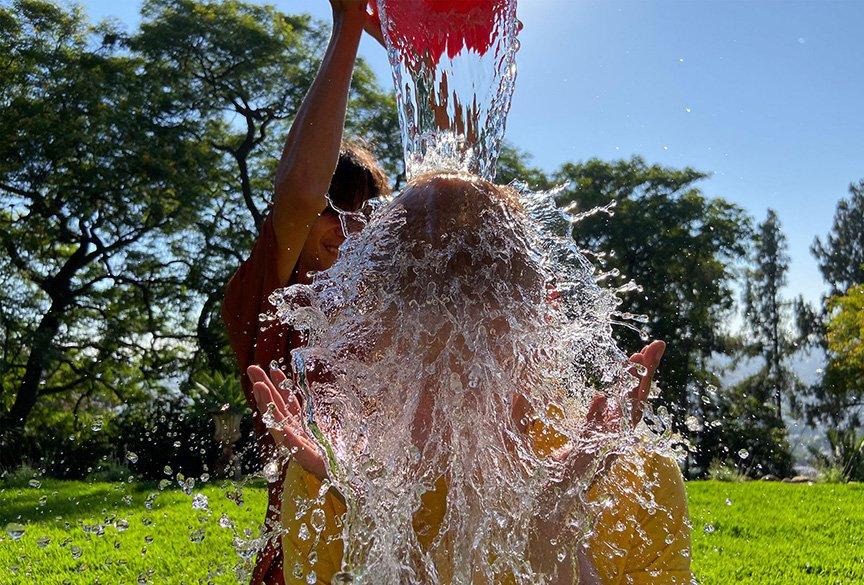 Smart HDR. The easiest form of flattery
Next generation Smart HDR. Thanks to machine learning, Smart HDR is more intelligent than ever. It recognizes people and treats them differently from the rest of the shot. So faces have beautiful highlights, shadows, and natural looking skin tones. And that stunning sunset in the background still looks gorgeous.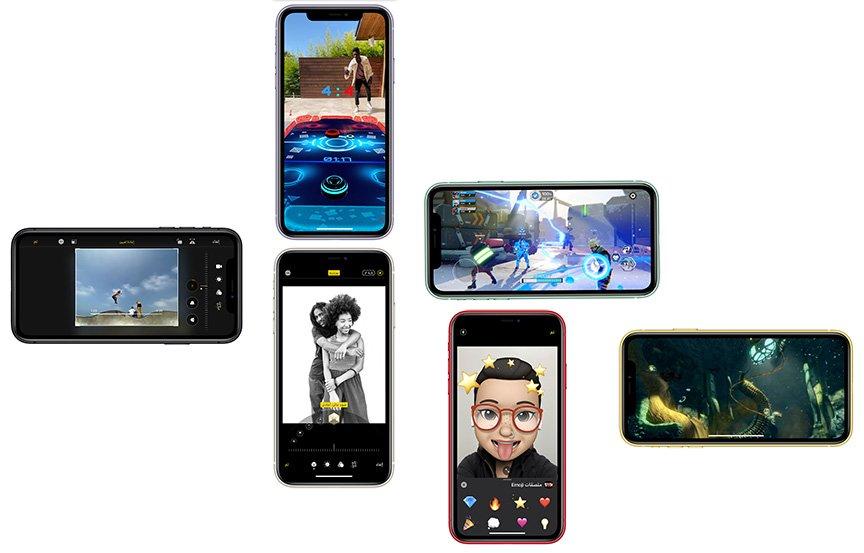 A chip that's all Pro
Both iPhone 11 and iPhone 11 Pro have the fastest chip ever in a smartphone. A13 Bionic is so powerful, everything you do is fast and fluid. It also works in the most power efficient way possible, so your battery lasts longer. In fact, A13 Bionic is so advanced, it's years ahead of the pack.

All in a day's charge. All-day battery life
Hardware and software work together to get the most out of your battery. And thanks to fast charge capability, you can recharge in less time.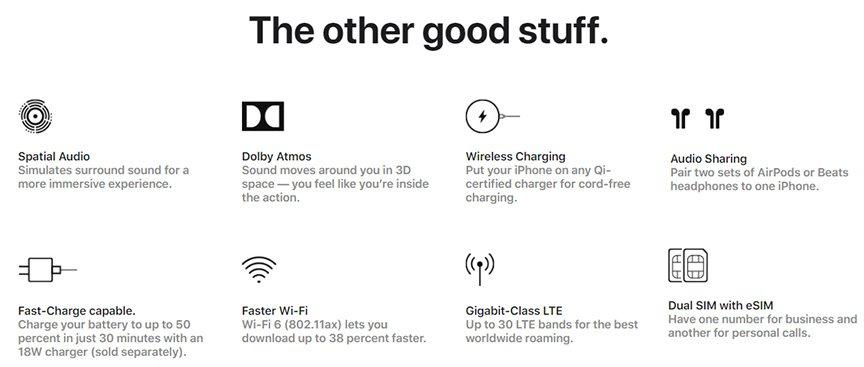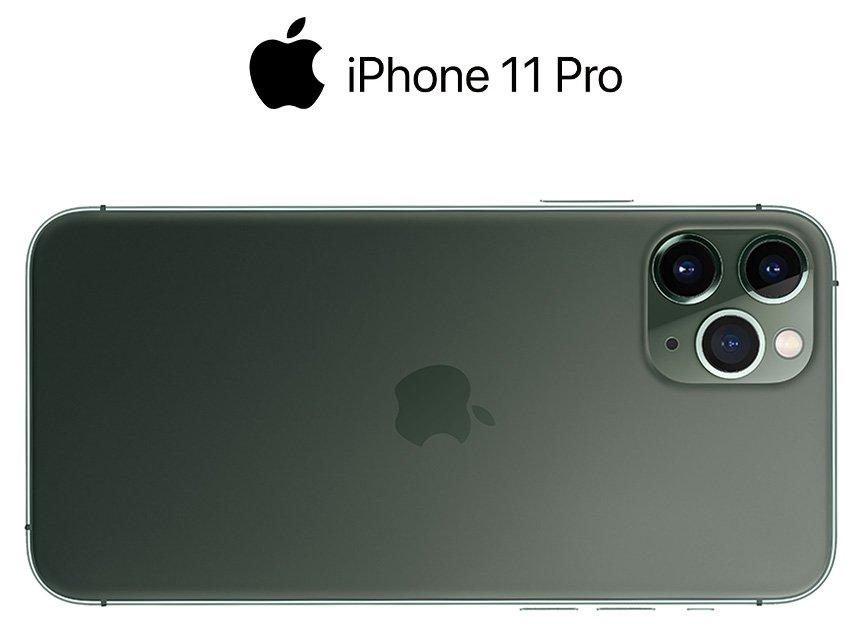 And then there was Pro
A transformative triple camera system that adds tons of capability without complexity. An unprecedented leap in battery life. And a mind blowing chip that doubles down on machine learning and pushes the boundaries of what a smartphone can do. Welcome to the first iPhone powerful enough to be called Pro.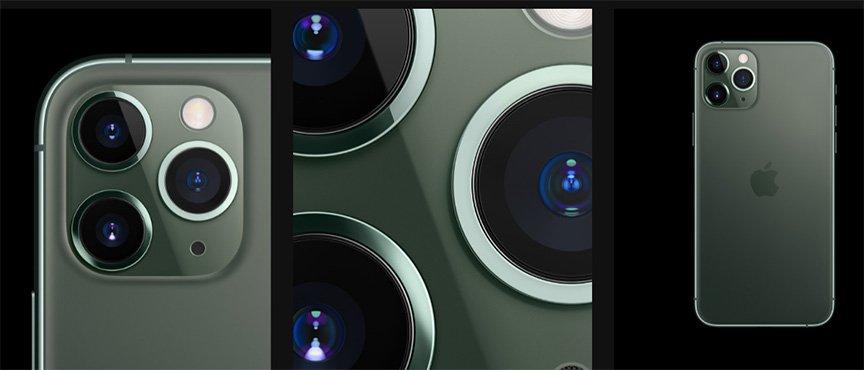 Pro camera system We've three upped ourselves
Meet the first triple camera system to combine cutting edge technology with the legendary simplicity of iPhone. Capture up to four times more scene. Get beautiful images in drastically lower light. Shoot the highest quality video in a smartphone — then edit with the same tools you love for photos. You've never shot with anything like it.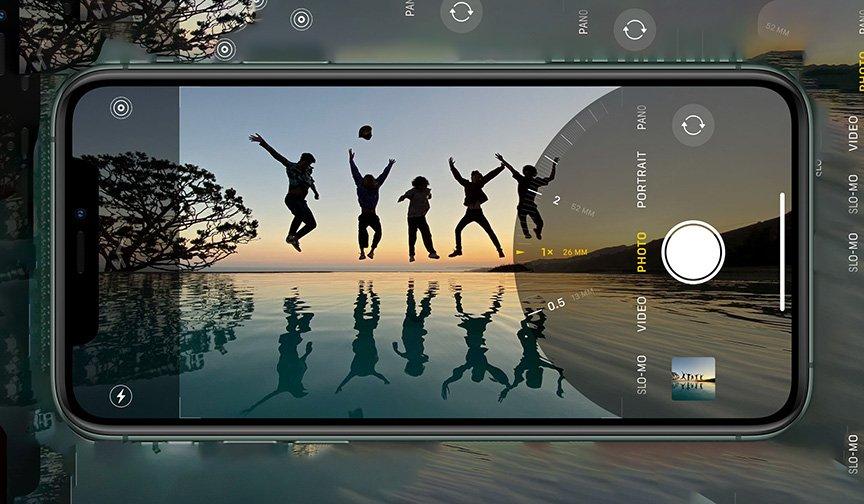 4K video Shoot it. Flip it. Zoom it. Crop it. Cut it. Light it. Tweak it. Love it
iPhone 11 Pro lets you capture videos that are beautifully true to life, with greater detail and smoother motion. Epic processing power means it can shoot 4K video with extended dynamic range and cinematic video stabilization — all at 60 fps. You get more creative control, too, with four times more scene and powerful new editing tools to play with.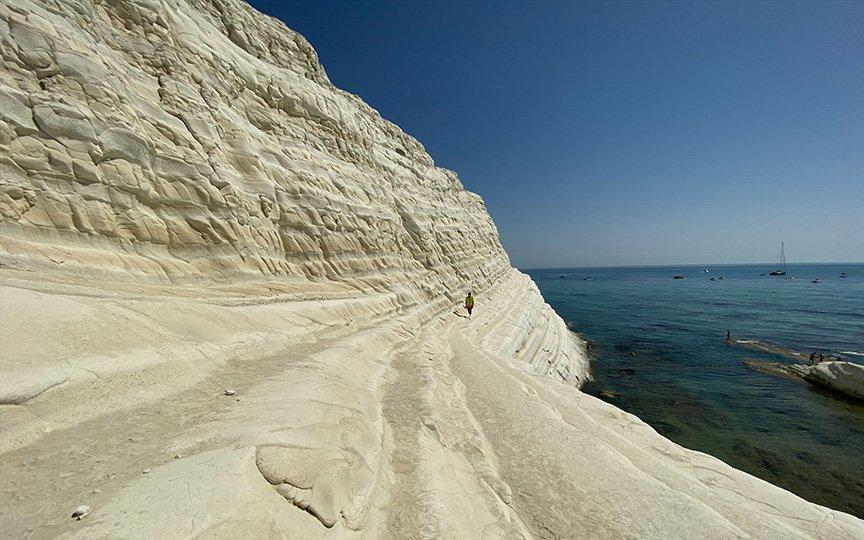 Smart HDR and you thought your photos couldn't get any better
Next-generation Smart HDR uses advanced algorithms to finesse highlight and shadow detail in your image. And now it leverages machine learning to recognize faces in your shot and intelligently relight them. That means iPhone 11 Pro can automatically fine-tune detail in both the subject and the background. Even some DSLR cameras can't do that.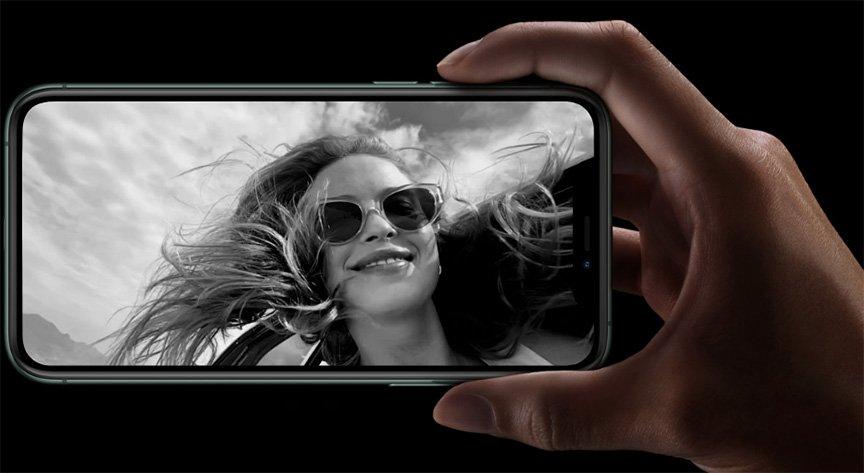 Why selfie when you can slofie?
The new 12MP TrueDepth camera lets you take superfun slow-motion selfie videos at 120 fps, or shoot in 4K at 60 fps. For stills, the camera now automatically zooms out when you rotate your iPhone, so you can get your whole crew in the shot. Yes, even selfies can be Pro.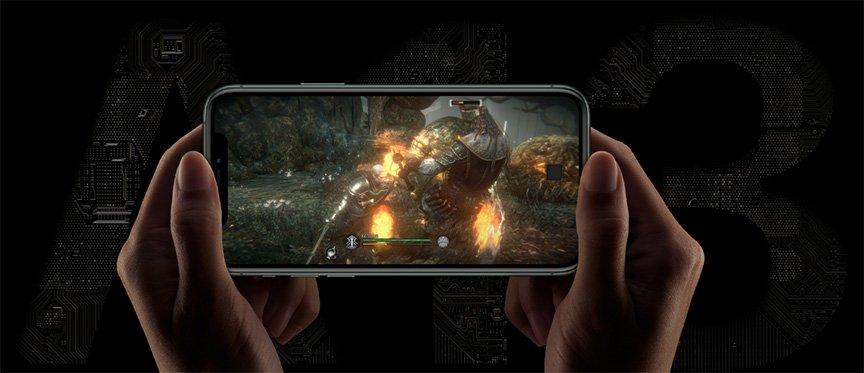 Pro performance A chip so advanced, even we're trying to catch up
We custom built A13 Bionic with a focus on machine learning across the entire chip — enabling experiences that simply aren't found on any other smartphone. In fact, it's so fast, so powerful, and so intelligent, it's years ahead of any other chip. Which gives you an unfair advantage.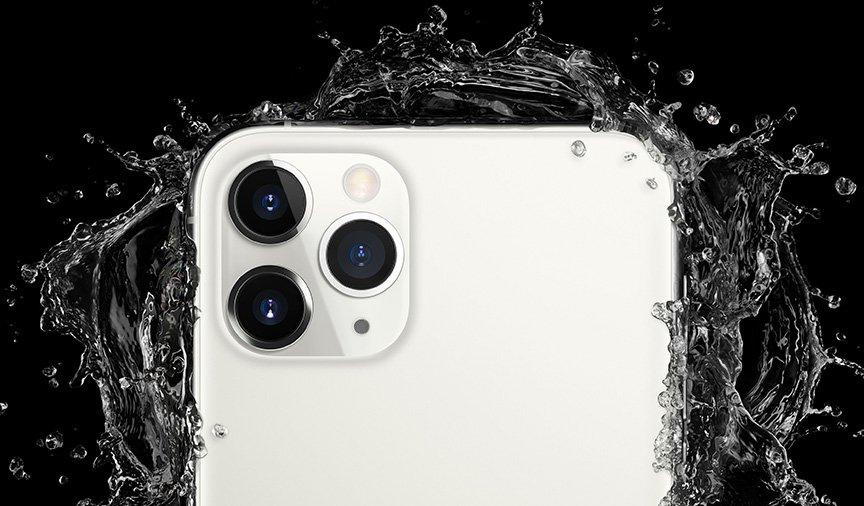 Splashes? Pffft
Our most water‑resistant iPhone ever.IP68 rating water resistant to a depth of 4 meters for up to 30 minutes3 Spill resistant for common liquids like coffee, tea, and soda Dust resistant thanks to precision‑fitted seals