Payment
eXtra provides secure and multiple method of payments to its customers in both stores and website such as: VISA, MasterCard, AMEX, SADAD, Pay with Card on Delivery as well as cash in stores.
The website provides the possibility to purchase product(s) and /or service(s) online and to settle payment online or in-store based on delivery method selected. Payment transactions will be in Saudi Riyals.
We accept the following modes of payment:
Payment in-store: only applicable for click and collect pay in-store orders. For more information go to In Store payment policy.
Payment online: by SADAD payment services Or by (Visa، MasterCard and AMEX) ONLY for those cards issued by Banks of Saudi Arabia bank credit cards (only MasterCard or Visa type) through internet payment gateway service provider.
Installment: With installments service you can now shop online and convert your purchases into easy monthly installment plans through SABB bank, Riyd bank, Bank Al Jazira, Emirates NBD, National Commercial Bank, and Saudi Hollandi Bank.
For online payment transactions, customer will receive on screen confirmation once the payment has been authorized. We cannot accept any liability if payment is refused or declined by the credit card supplier for any reason. You should check your bank credit card supplier for that.
We do not store your credit card details on the website. All payment details which are entered through the website payment gateway are encrypted when you enter them. Communications to and from the service provider's site are encrypted.
We cannot provide any of your payment information obtained via the web to other companies or individuals unless required to by law. This information is processed by our payment merchant.
Credit card details provided by you for benefiting from the online service will be truthful, valid and accurate and you shall use the credit card which is lawfully owned by you. The said information will not be utilized and shared by the online service with any of the third parties unless required for fraud verifications or by law, regulation or court order.
The online service will not be liable for any credit card fraud. The liability for use of a card fraudulently will be on you and the responsibility to prove otherwise shall be exclusively on you. In the event that we are unable to supply the full or portion of the order, we will inform you accordingly. A full or portion refund will be given -through credit card- where you have already been charged for. Using the online payments facility of the website indicates that you accept these terms. If you do not accept these terms, do not use this facility.
Cash Currencies
We accept the following currencies in eXtra stores: Saudi Riyal (SAR), Bahraini Dinar (BD), Kuwaiti Dinar (KWD), Omani Riyal (OMR), UAE Dirham (AED), Qatari Riyal (QAR), British Pound (GBP £), US Dollar (USD $), Euro (EUR €). Exchange rates apply.
Debit/Credit Cards
We accept Span, Mastercard, Visa and American Express credit cards in eXtra stores.
Mastercard
Mastercard Is an American multinational corporation with its headquarters in the MasterCard International Global Headquarters in Harrison, New York, United States. Throughout the world, its principal business is to process payments between the banks of merchants and the card issuing banks or credit unions of the purchasers who use the "MasterCard" brand debit and credit cards to make purchases.

MasterCard Worldwide is a driving force at the heart of commerce, enabling global transactions and bringing insight into the payments process to make commerce faster, more secure, and more valuable to everyone involved.
Visa
Visa is a global payments technology company that connects consumers, businesses, banks and governments in more than 200 countries and territories, enabling them to use digital currency instead of cash and checks.

Visa does not issue cards, extend credit or set rates and fees for consumers. Visa's innovations, however, enable its bank customers to offer consumers more choices: Pay now with debit, ahead of time with prepaid or later with credit products.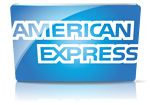 American Express
American Express provides innovative payment, travel and expense management solutions for individuals and businesses of all sizes. Most of all, it helps customers to realize their dreams and aspirations through industry-leading benefits, access to unique experiences, business-building insights, and global customer care.

Amex (Saudi Arabia) Limited is committed to offering unique products and services to its existing and prospective customers.
eXtra Gift Card / eXtra Gift Voucher
We accept eXtra Gift Card, eXtra Gift Voucher in eXtra stores.
eXtra stores are selling Gift Cards where the customer can recharge and gift it to loved one, friend, colleague or employee. For more information about eXtra Gift Card click here. For Gift Card or gift vouchers bulk requirements, please contact us at (+966-3-8478888).
Non-eXtra Gift Voucher
For more information about non-eXtra gift voucher accepted by eXtra stores, please contact us at (+966-3-8478888).