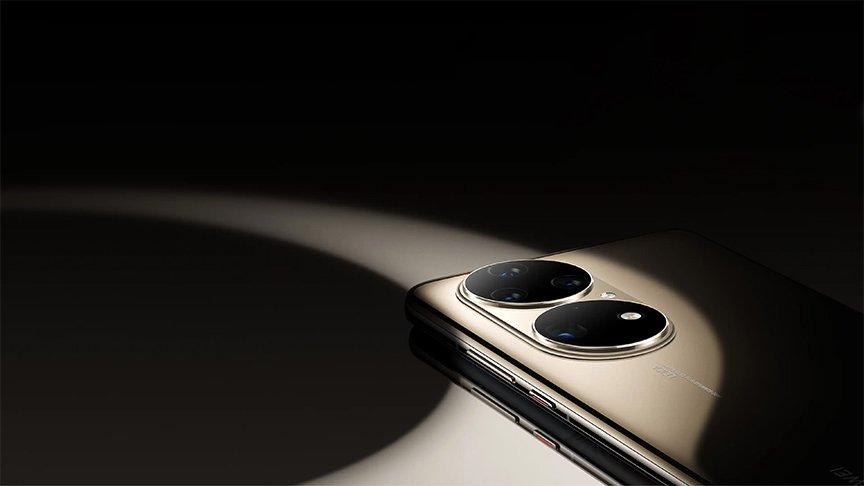 Take a Look at This Pair
The simplified, geometric design makes the Dual-Matrix Camera Design truly stand out. The two "dazzling eyes" shine through, wherever you go.
Totally off the Charts
Cocoa Gold & Golden Black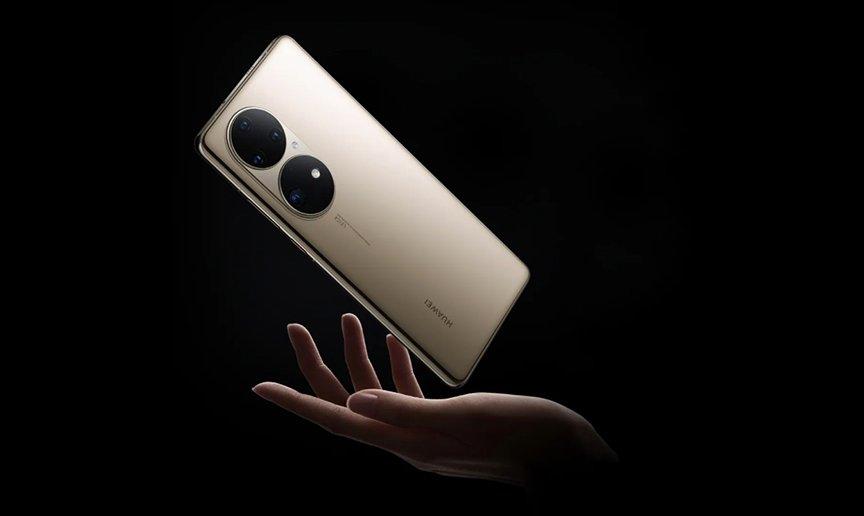 Lighter Weight, Better Hold
Fitting the large screen and battery into a compact body, HUAWEI P50 Pro is lighter than the previous generation and a better fit in your hand.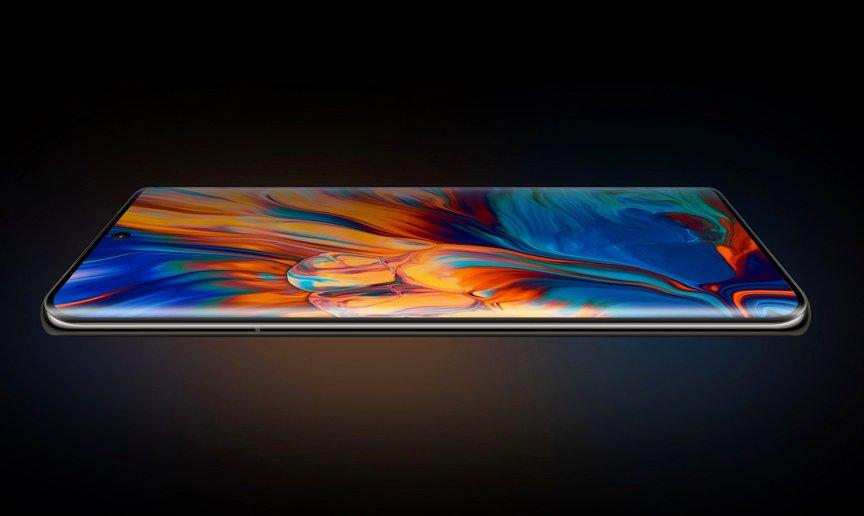 The Colourful World in Your Hand
The 6.6 inch screen⁠ has been individually tuned to show you a true-to-life world. Supporting 120 Hz screen refresh rate⁠ and 300 Hz touch sampling rate⁠, it offers a smooth viewing experience.
Wet? So What!
IP68⁠ rated for splash, water, and dust resistance
*This advertising image is for reference only.
True-Form Dual-Matrix Camera
The HUAWEI XD Optics empowers smartphone photography with better clarity while the upgraded HUAWEI XD Fusion Pro image engine helps to reproduce comprehensive image details. The main camera matrix shows you a world of true colour and the SuperZoom matrix is able to capture images in beautiful clarity, from near or far, wide or close-in.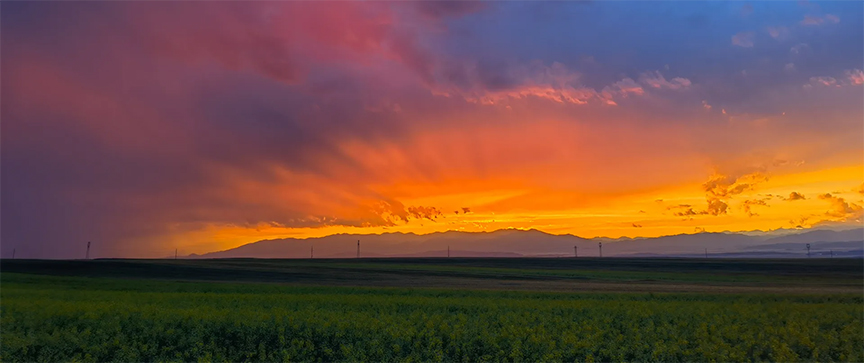 Shows you the true colours.
The True-Chroma Image Engine features an upgraded ambient light sensing system, P3 wide colour gamut and 2,000+ colours adjustment, to show the world in all its real colour.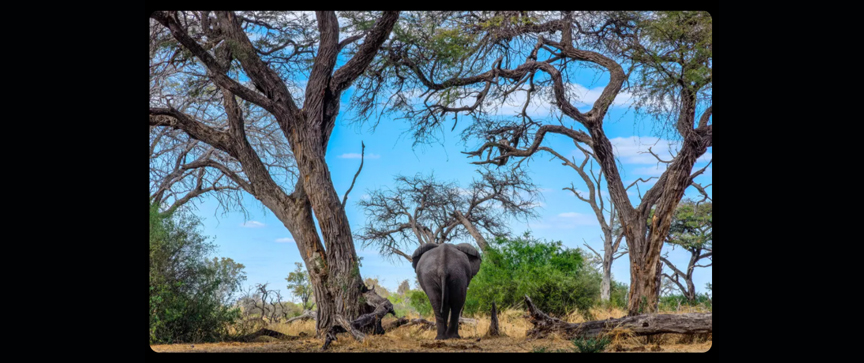 Clarity is the priority.
The new HUAWEI XD Optics and HUAWEI XD Fusion Pro image engine mean more light can come in, capturing patterns and textures in greater detail. Whatever the situation, you can get super-clear shots with incredible clarity.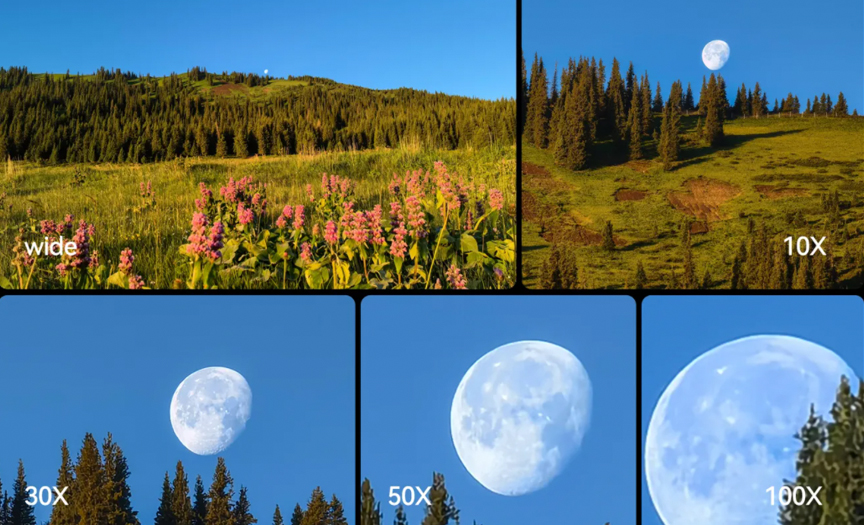 Take you into the unknown.
The 64 MP periscope telephoto camera⁠12 brings the far-away things close up while the HUAWEI XD Optics greatly improved image quality. With the up-to 200x Zoom range⁠8, you can always get a clear and stable shot.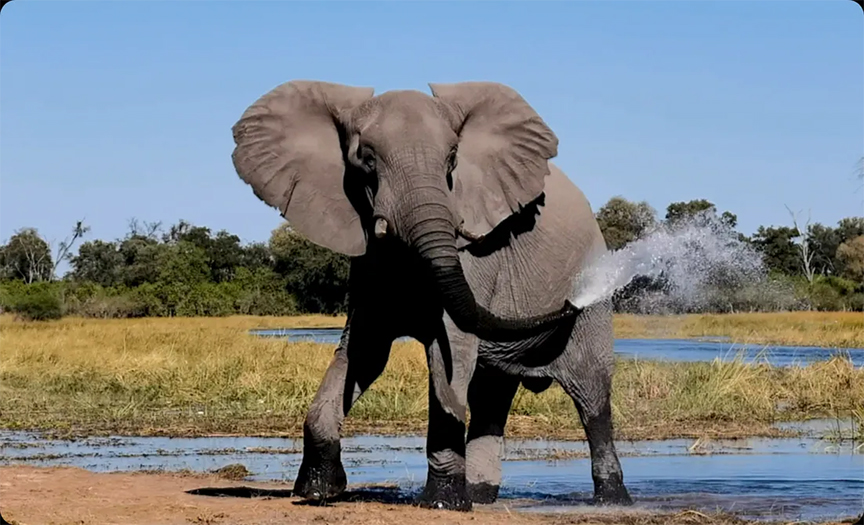 Near or far, no more blur.
The elevated AIS Pro works with OIS to bring True-Steady Shot, which helps you record the view out of the car window or the thrilling moments in a match. Shaking hands will never ruin your photos and videos again.
Capture it all in motion.
Every moment is fleeting. The True-Focus Fast Capture feature helps you capture all the action with ease.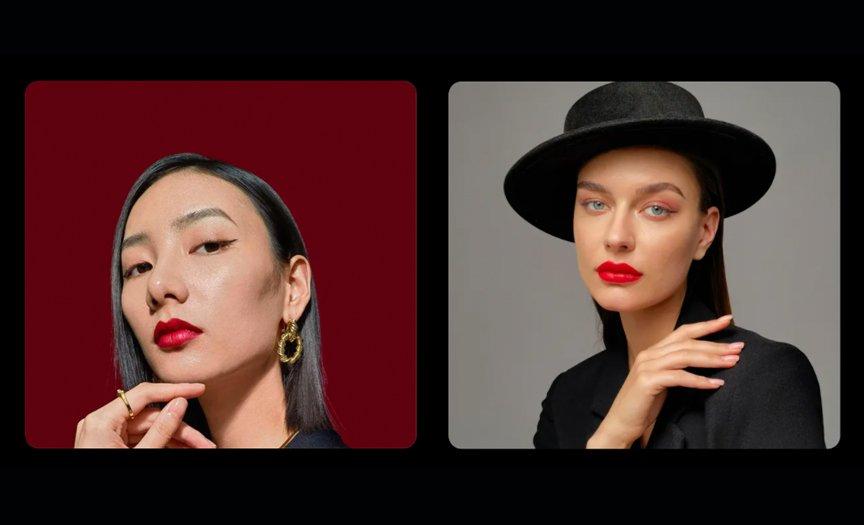 The key to being photogenic.
The upgraded rear camera portrait enables each frame to recreate make-up colours beautifully and restore the radiance of your skin.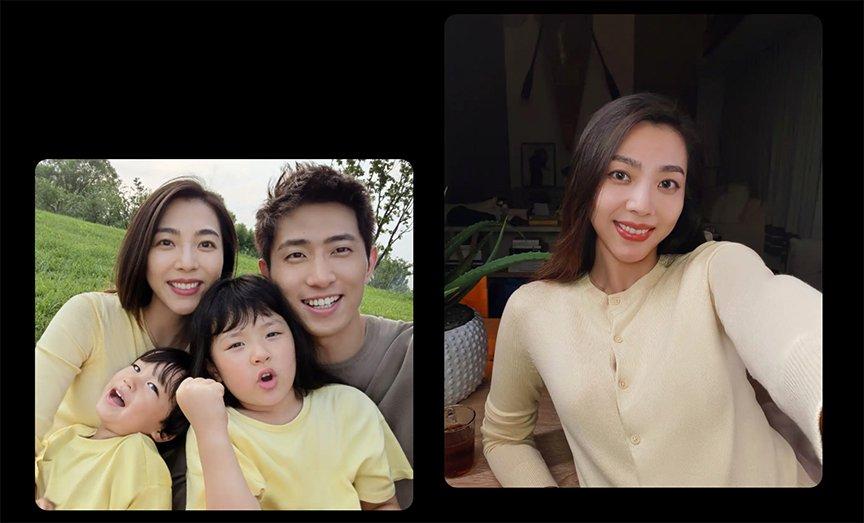 Details in, beauty stands out.
When you're taking selfies or grouphies with the 100° ultra-wide angle front camera⁠, it will show your facial features and make-up in fine detail. Just 14 cm away, the auto-focus will help produce striking close-ups.
Good frames complete a good story.
The all-range 4K video capability allows you to record interesting life details in videos with high image quality.
Turn your idea into a great vlog.
Thanks to the 100° ultra-wide angle front camera with auto-focus, AIS anti-shake, front and rear dual-view video, you can share what you want in your own creative way.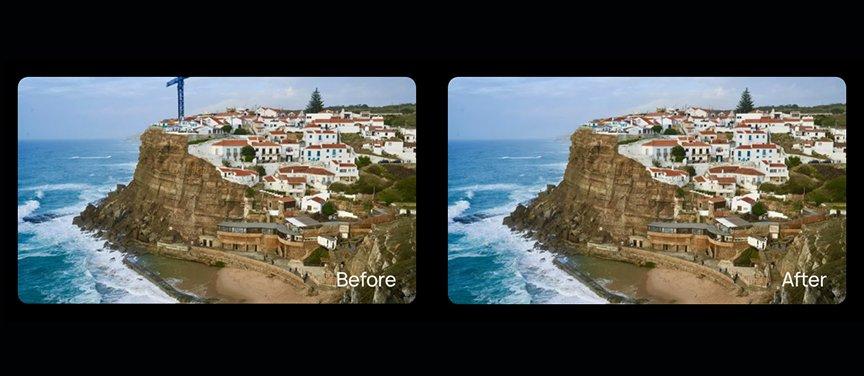 Tips for AI tricks.
The AI Remove function allows you to eliminate unwanted objects that appear in view. Record a single moving object in a stationary scene with the AI Cinemagraph to make everyday moments more entertaining.
*These features require HOTA upgrade. The image is not taken by HUAWEI P50 Pro. The AI Remove effect is shown after editing the image with HUAWEI P50 Pro. For illustration purpose only, please refer to actual usage.
Confident and Cool
The 5 nm flagship chipset brings superior performance in data processing, multi-tasking and response time, while the 3D Graphene Liquid Cooling System ensures fast and stable heat dissipation.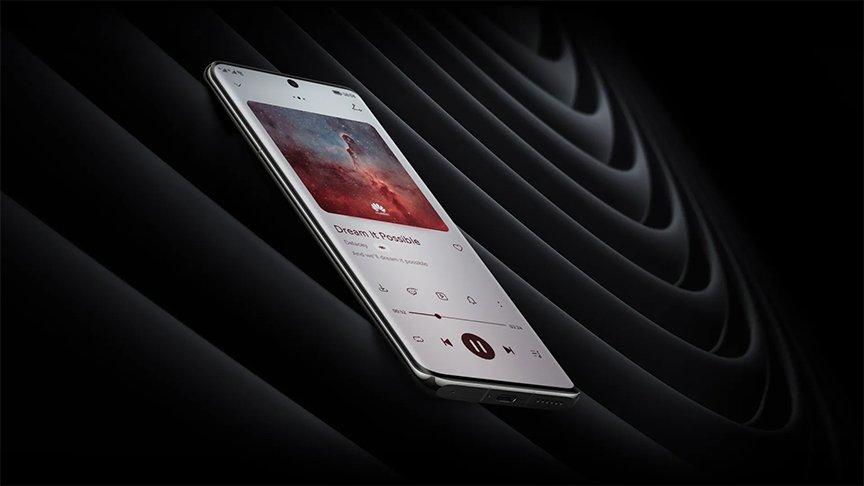 Hear What You See
Immerse yourself in the powerful all-round sound from the dual stereo speakers. HUAWEI Histen customises sound effects for different scenarios, so you always feel like you're part of the scene, whether you're playing games or watching videos.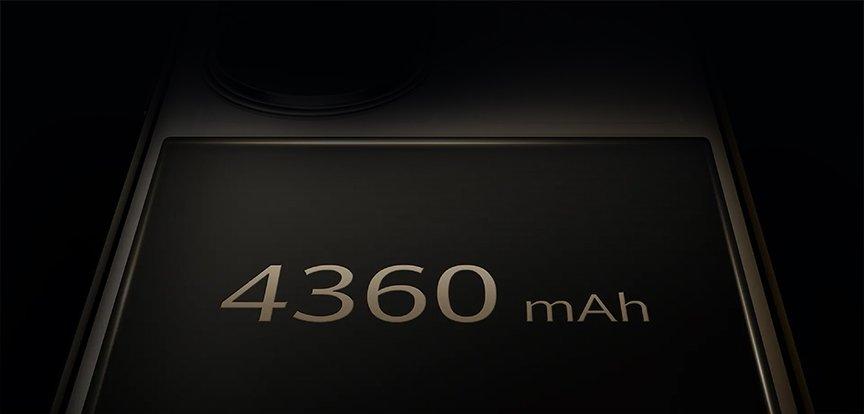 The Massive Power Beneath
The large 4,360 mAh battery⁠ lets you enjoy more episodes, more games, or lengthy calls with your loved ones.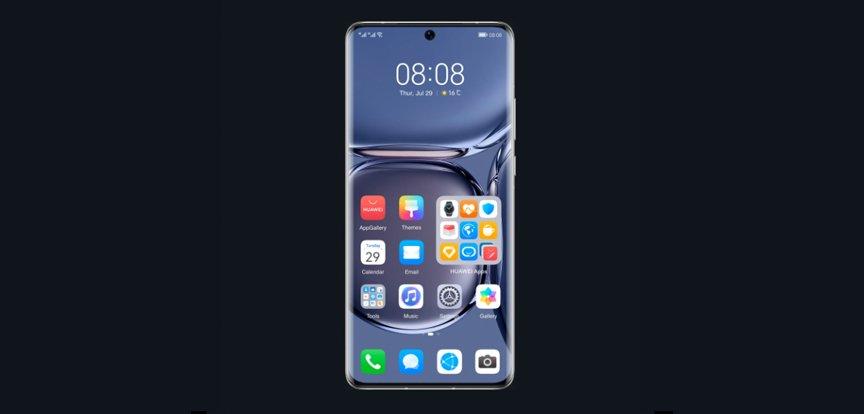 Shortcuts to Your Apps
Interact with your apps in a radically new way. Put your favourites apps in the Smart Folder and open any of them by directly clicking on the icon. Easy to find, quick to open.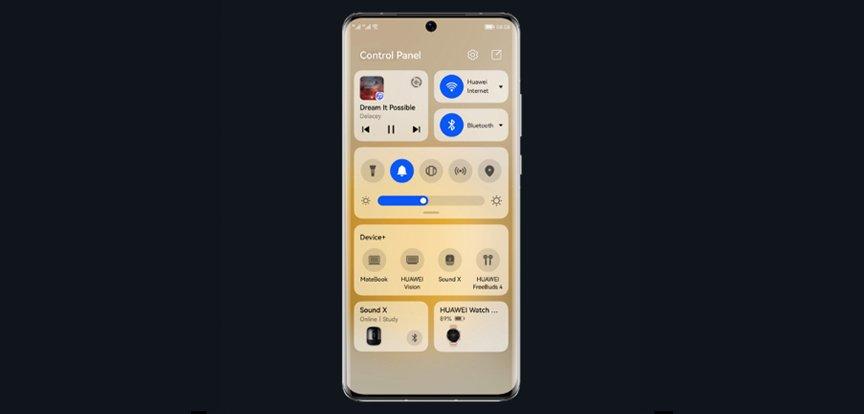 Get to the Heart of Things Fast
Swipe to open the new Control Panel and get access to audio, Wi-Fi and Bluetooth settings, plus manage connections between your HUAWEI devices⁠.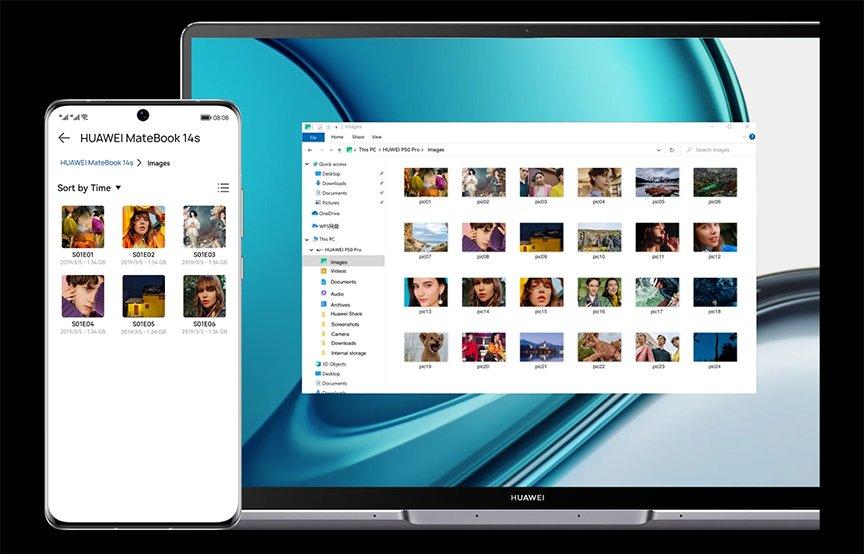 More Ways to Get the Files You Want
With the new Distributed File System, you can get instant access to your phone documents or photos through your laptop. Open, view and enjoy, all without a single cable⁠.
Source: www.huawei.com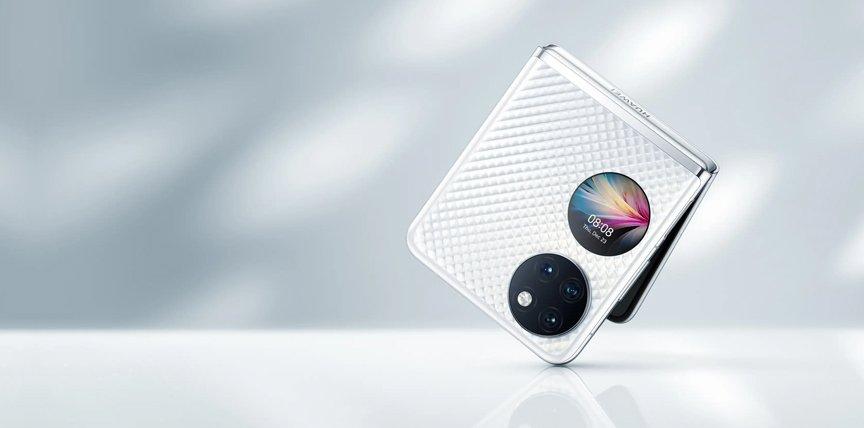 Elegance in the Palm of Your Hand
Shine white like a diamond with a truly premium shimmer on micro glass. Thanks to this 3D micro-sculpture design, you can feel the art of light in your palm.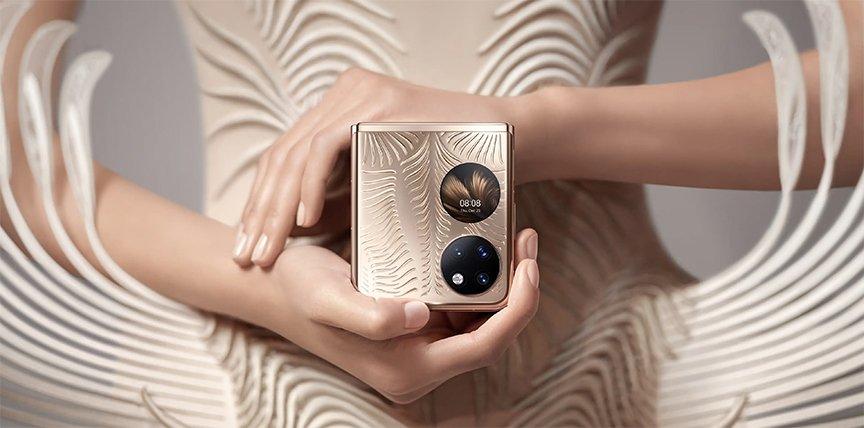 A Golden Combination
The HUAWEI P50 Pocket Premium Edition, in collaboration with Haute Couture designer Iris Van Herpen, features amazing style of organically flowing patterns in a stunning gold tone, bringing an element of organic, kinetic life to cutting edge technology that moves.
Seamless Versatility
The multi-dimensional hinge reinforced with innovative materials that folds to fit seamlessly, and unfolds without any sign of creasing, instantly transforming from pocket size to top-of-the-line full-screen smartphone.
*The seamless visual effect may vary over time in actual usage. Please refer to the actual product.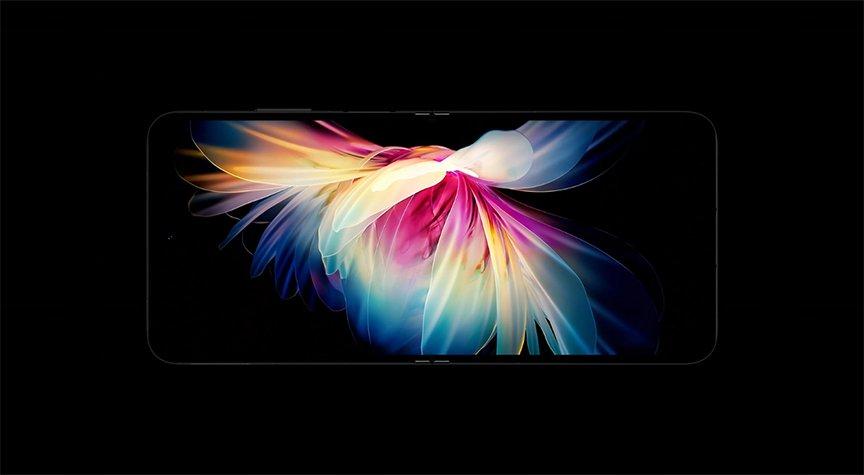 Unbelievable Views
The 21:9 ratio on a broad 6.9 inch main screen provides immersive visual experiences. Feel the smoothness with up to 120 Hz screen refresh rate. The P3 wide range gamut offers over 1 billion colours for authentic tones and picture. Eliminate reflection and glare with the Nano Optical Layer. The 1,440 Hz high frequency PWM dimming control brings comfortable viewing even in lowlight condition.
Change How You See the World
All the new Ultra Spectrum Image Technology incorporates HUAWEI XD Optics and True-Chroma Image Engine, enhancing the clarity and visibility of light to bring out natural details and vivid colours for realistic and incredible photography.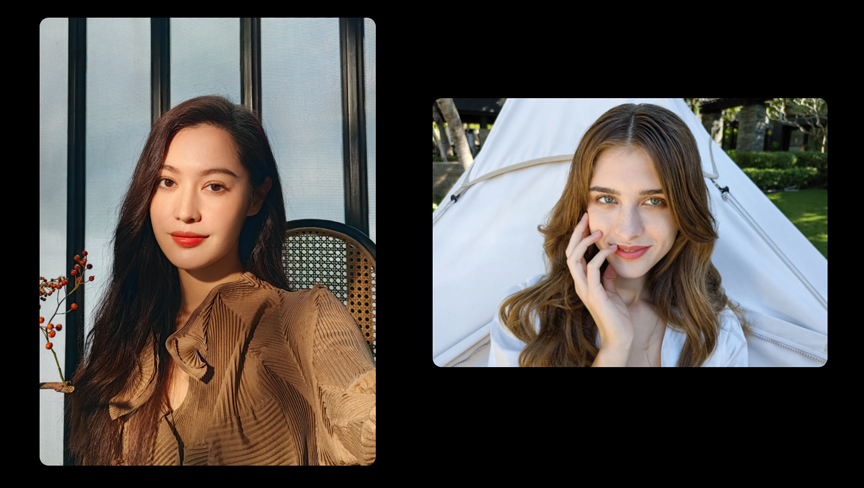 Super Portrait, Super Pro
Capture textures and details like never before and bring out your natural contours and beauty by revealing authentic skin tone and cosmetics with Ultra Spectrum Camera Matrix.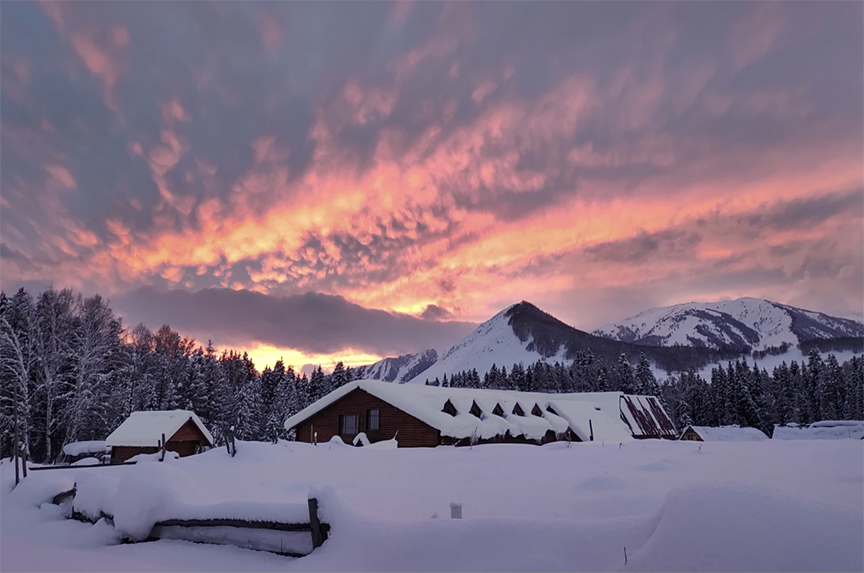 Show what colour can do.
The True-Chroma Image Engine empowers true-colour display, bringing the subtle characteristics and distinctions of colours to life.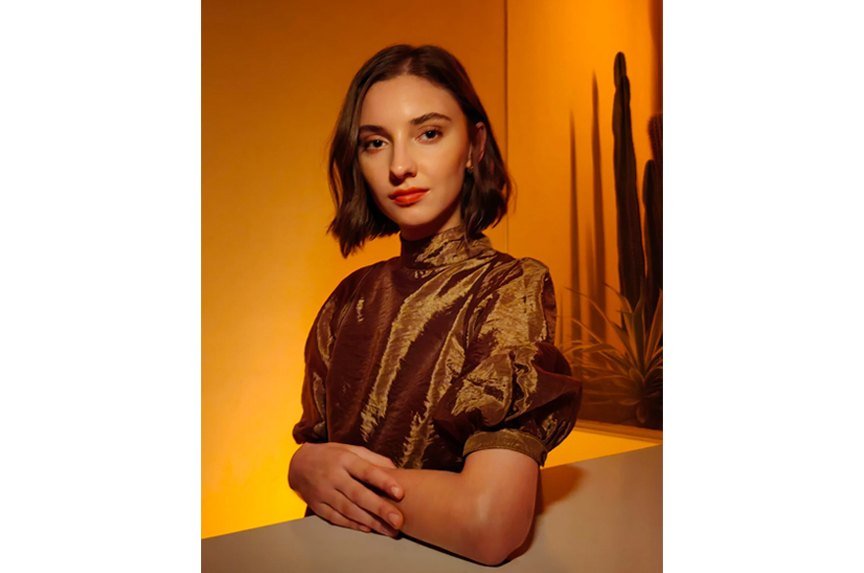 Capture the beauty in the dark.
Low-light conditions are never a dark topic. Illuminate the vibrancy and sharpness in any shot with Ultra Spectrum Camera Matrix.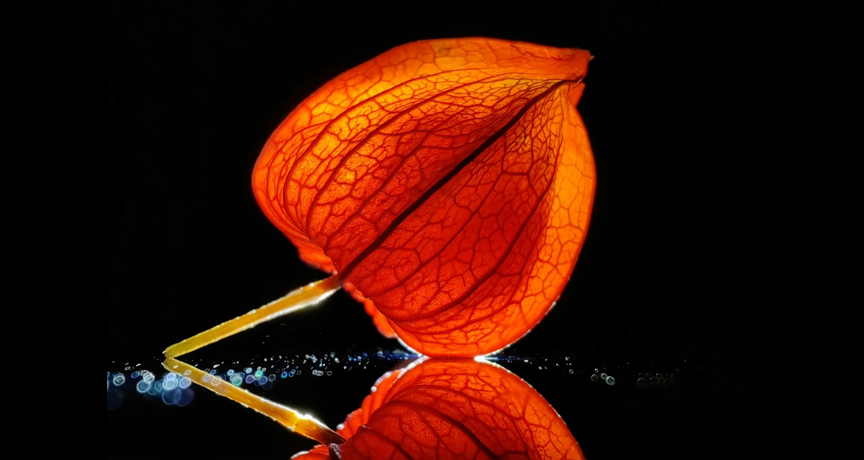 Now that's close.
Capture exquisite textures and amazing details in super close 2.5 cm macro shot. Magnify the unexpected surprises.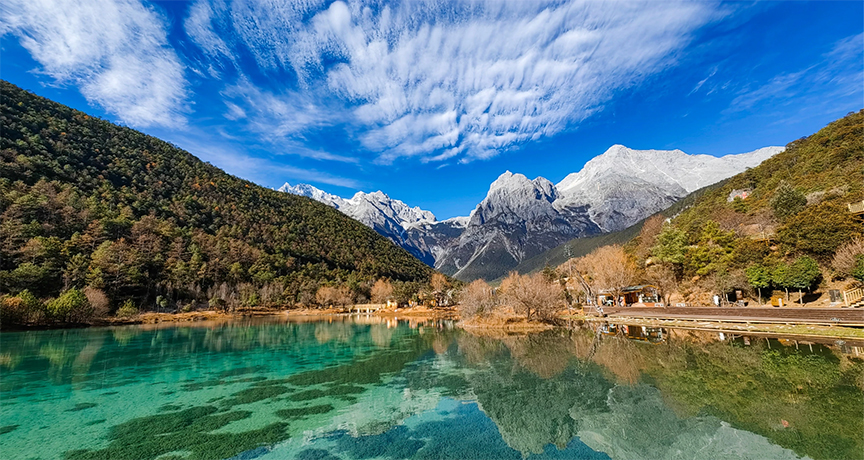 Discover a wider perspective.
The 120° ultra-wide rear camera brings more atmosphere and colourful detail into your shot.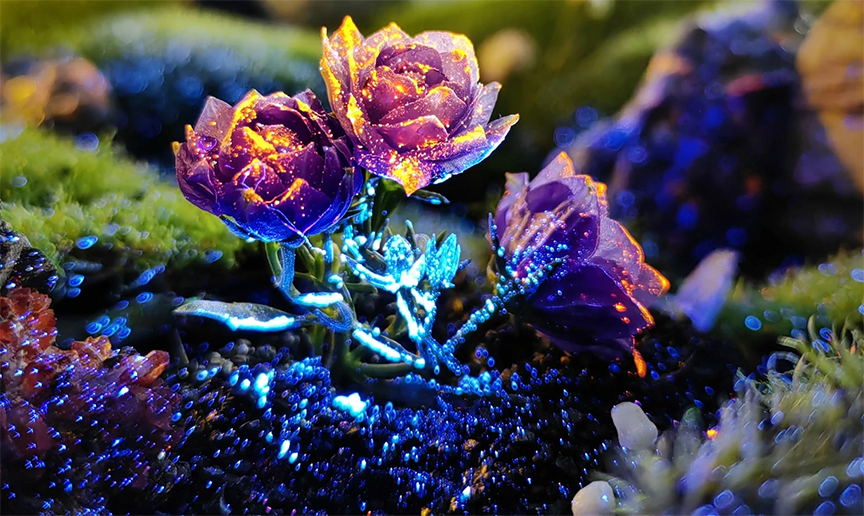 Reveal the secret.
Ultra Spectrum Fluorescence Photography brings unseen colours and patterns to life. A masterpiece of art and physics.*For illustration purpose only. The image is taken by model BAL-AL00. The subjects are creative props. This feature may vary in different markets. Please refer to actual usage.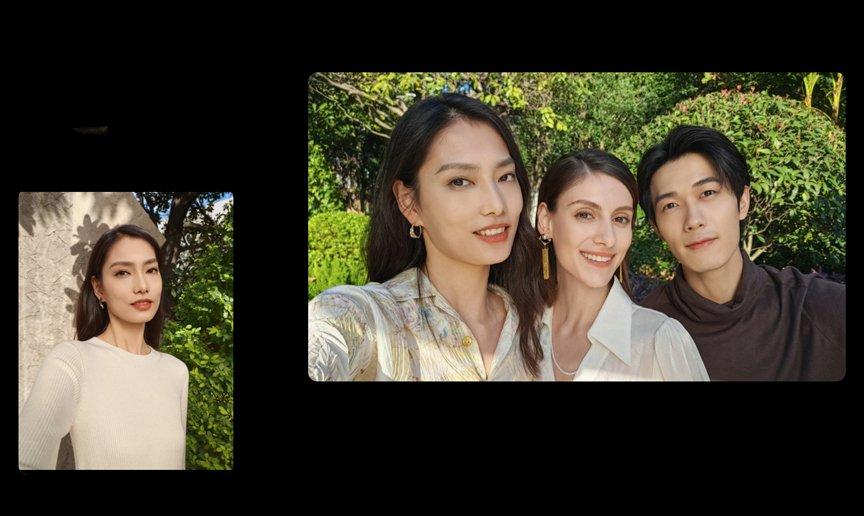 Reverse for Amazing Selfies
Enable rear camera for selfies with a tap of the cover screen, then you will get super clear shots with great light and clarity. A new way upgrades the level of taking selfies.
All You Need Up Front Never Miss a Thing
Check notifications, receive calls, and take quick selfies are made easy with service widgets on the cover screen. Walking navigation and music control access gives you seamless convenience whether open or closed, inside and out.
Artistically Unlimited
The animated theme designs alter when open or folded. Pick your favourite one, and show your style.
Care for Your Health and Beauty
The Sunscreen Detection7 feature is able to check whether your face is properly covered up to help you better protect your skin.
Always Keep Going.
A 4000 mAh battery featuring 40 W HUAWEI SuperCharge9 lets you power up while performing all kinds of actions.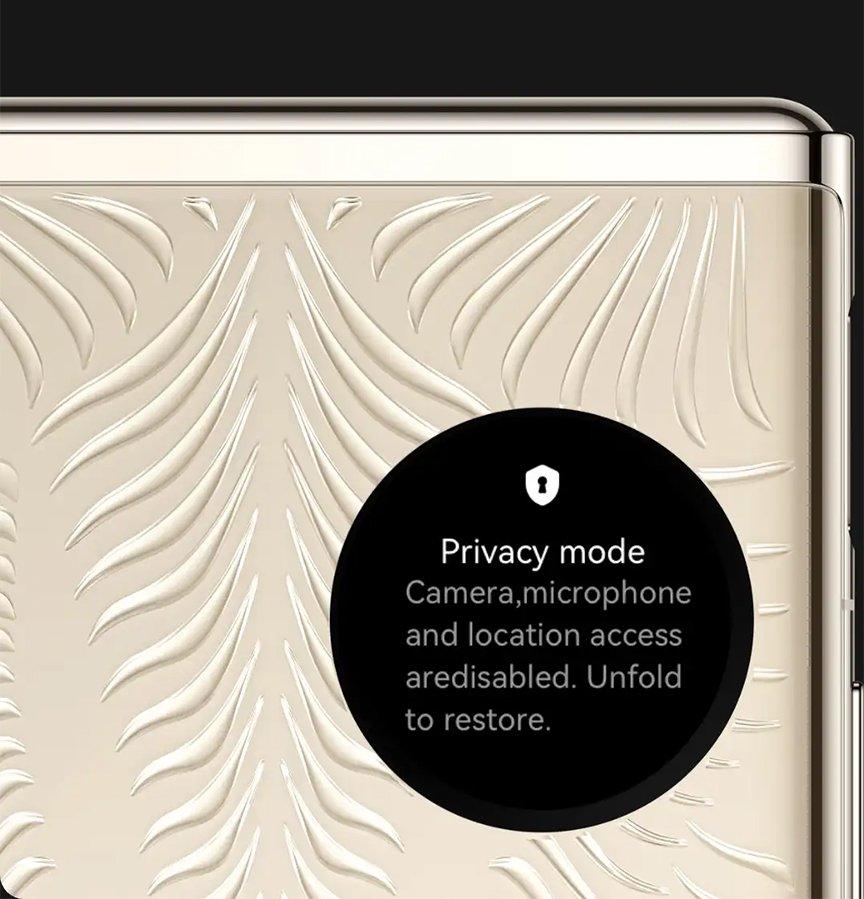 Fold for Further Protection
Your privacy matters. Enable Super Privacy Mode to turn off your mic, camera or GPS when the HUAWEI P50 Pocket is folded.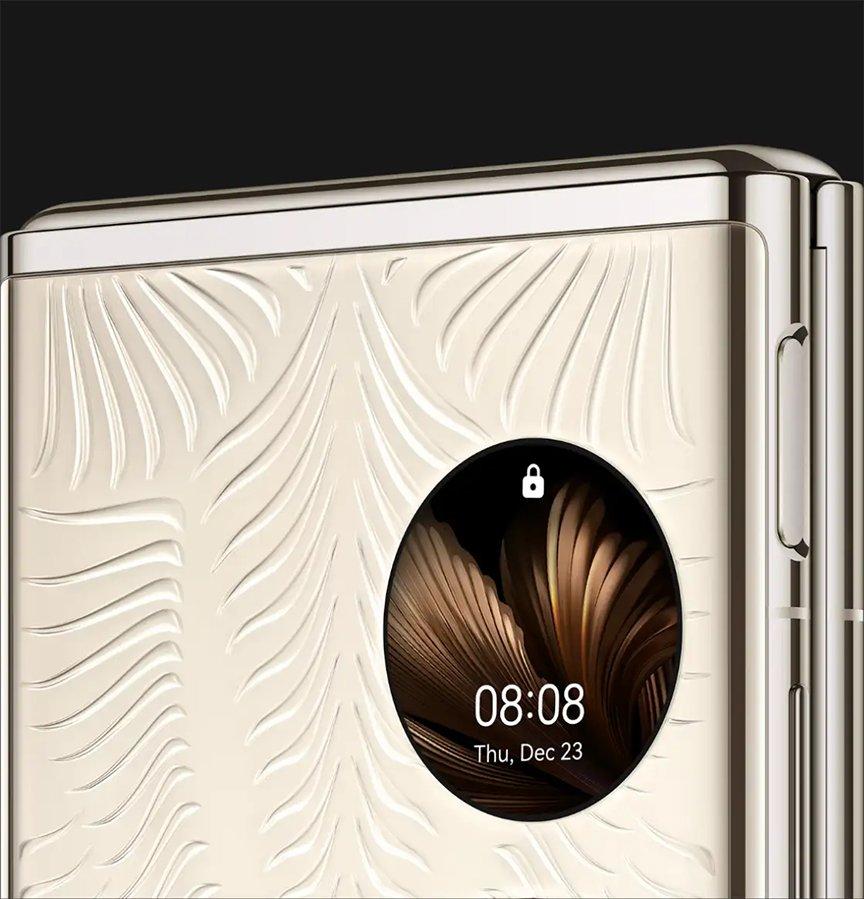 Safe Access, Fold or Open
Passcodes are out… a face scan unlock and side fingerprint unlock get you into your HUAWEI P50 Pocket with just a glance or touch for fast and convenient entry, no matter if it's open or folded.
Source: www.huawei.com
Terms and condition (Through the website)
Pre-order starts at extra.com and selected stores on 27th of January until 9th of February 2022, whilst stock lasts.
Exact delivery dates will depend on customer's location.
Customers will get 3 free gifts when buying the device during the pre-order period.
In case of any delay, cancellation, or change in orders caused by the vendor, customer might be entitled for a full refund
In case of discovering any issue with price entry or the product's info after the invoice issuance, eXtra has the right to contact the customer to clarify the issue and explain the way to deal with it, or might cancel the order and notify the customer about the cancellation.
Customers can order a maximum of 2 pieces from the same item.
eXtra has the right to cancel any order without prior notice in case it does not abide by these terms and conditions or due to any of the following reasons:

Buying more than 2 pieces from the same item.
Entering wrong delivery address or wrong contact details by customer, or the customer is not reachable when contacting him

All terms and conditions are subject to the vendor's ability to deliver the items on time.
For any inquiries, or if you face any difficulties related to delivery, or in case of noticing any issues with the product's specs or price please contact us on our toll-free number 920004123
Terms and condition (Through the website)
Pre-order starts at extra.com and selected stores on 27th of January until 2th of February 2022, whilst stock lasts.
Exact delivery dates will depend on customer's location.
Customers will get 3 free gifts when buying the device during the pre-order period.
In case of any delay, cancellation, or change in orders caused by the vendor, customer might be entitled for a full refund
In case of discovering any issue with price entry or the product's info after the invoice issuance, eXtra has the right to contact the customer to clarify the issue and explain the way to deal with it, or might cancel the order and notify the customer about the cancellation.
Customers can order a maximum of 2 pieces from the same item.
eXtra has the right to cancel any order without prior notice in case it does not abide by these terms and conditions or due to any of the following reasons:

Buying more than 2 pieces from the same item.
Entering wrong delivery address or wrong contact details by customer, or the customer is not reachable when contacting him

All terms and conditions are subject to the vendor's ability to deliver the items on time.
For any inquiries, or if you face any difficulties related to delivery, or in case of noticing any issues with the product's specs or price please contact us on our toll-free number 920004123