There's a lot to consider when choosing a new cooker. While most are quick and easy to install, the type of cooker you get will be largely determined by your kitchen's fuel supply, whether it's gas or electric .
How do you sift through all of the options to find something that works?
You need to take into account your kitchen space. A freestanding cooker simply needs to fit in a space between your cabinets and work surface where there's a fuel supply. The type of cooker you get will be dictated by the fuel supply in your kitchen. You can choose between gas or electric, Electric cookers require installation by a qualified electrician, as they need to be wired into a specific amp socket and gas should be installed professionally by a Gas Safe registered technician.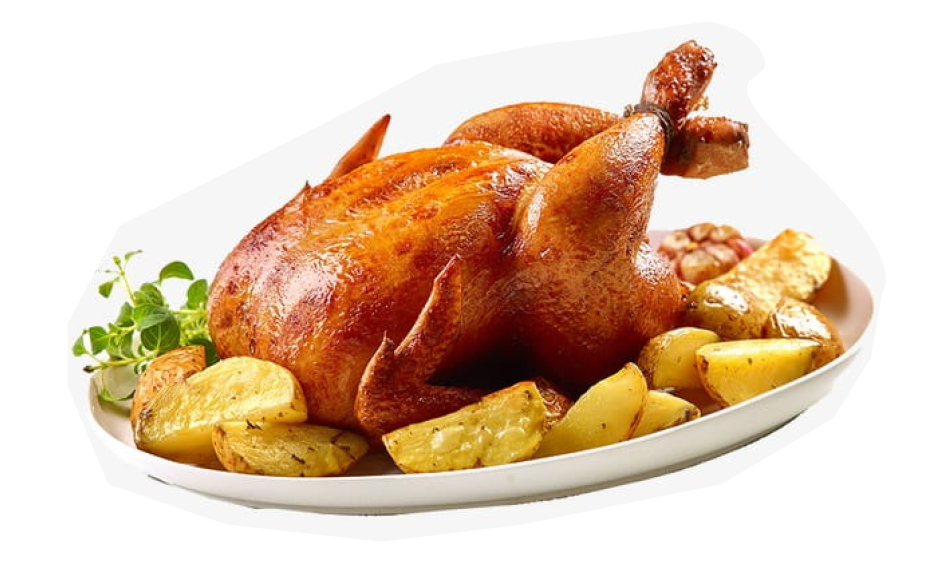 What to consider when buying an oven or cooker
The standard dimensions are , width of starting 50cm up to 90 cm and a depth of 50cm up to 76cm. You may also wish to choose a colour that fits in with your kitchen décor. Black, white, and stainless steel are the most common options.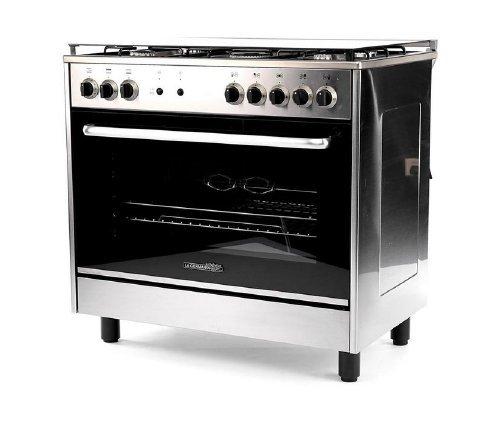 Gas Cooker
Gas Cooker
With a gas cooker the hob and the oven will be powered by gas which help also to save electricity. The hob will provide instant heat with precise control, which is why foodies and professional chefs tend to prefer them.
The oven will provide zoned temperatures with the top of the oven being the hottest, enabling you to cook multiple dishes at different temperatures in all the safety measurements needed.
Gas Hobs
With a visible flame, gas hobs give instant heat, precise control and generally deliver faster cooking results. They tend to be favored by cooking enthusiasts.
Gas & Electric Cooker
The hob of a Mix Cookers operates in the same way as a hob on a full gas cooker.it comes in 2 types ,Gas hobs & electric oven the oven of this type operates as any electric cooker , the second type comes with Gas hobs & Eclectic hobs with a Gas oven ,the hobs of this type operates the same way as any electric cooker.

---
Electric Cooker
Electric Cooker
Choosing an electric cooker you'll get a choice of hobs; ceramic, Coil or sealed plate. The oven will be electric, saving gas cylinder sometimes including a fan. It won't heat as fast as a gas oven, however it will give you a more even cooking temperature, making it ideal for cooking multiple dishes at the same temperature.
Sealed Plates Hobs
These hobs are robust but tend to be slower at heating up. They are a more affordable option and definitely worth considering if you're on a tight budget or you're fitting out a rental property.
Coil Burners
Exposed coil burners conduct heat more efficiently than smooth-top stoves. That's because your pans sit directly on the coils, and metal conducts heat well. If the coils aren't level, they may cause your food to cook unevenly. Coils are easily replaceable if they become damaged or no longer sit level.
Ceramic Hobs
An electric ceramic cooker combines an electric cooker with a ceramic hob. Ceramic hobs feature a glass surface with electric heating elements underneath. This style is popular on account of its stylish appearance and ease of use.