PlayStation 5, Xbox series X & S, Nintendo Switch OLED and Gaming Computers
From Xbox and PlayStation's wide library of games, to the fun of group- playing with Nintendo Switch, to the accuracy of using a mouse & keyboard in computer games. Each gaming platform has a unique feature that makes gaming an awesome experience.
There are a couple of things that you need to know before taking decision in purchasing one. This buying guide will help you purchasing the right one for you or gifting your beloved ones. These are the newest versions of gaming platforms.
PlayStation 5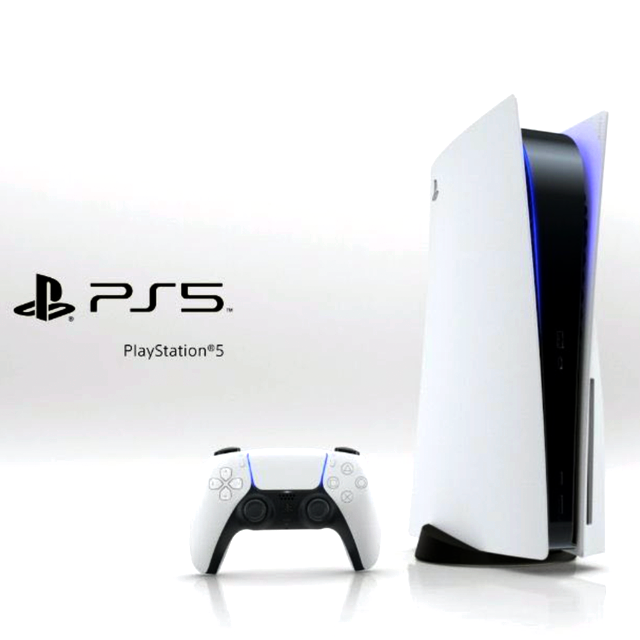 Console
There are actually 2 PS5 consoles, but They are largely the same. The main difference is that, one comes with a compact disk reader to play Ultra HD Blu-ray games, while the other one runs games digitally. This difference will make digital version lighter in weight but on the other hand, the disk reader version will give more space for more games.
The PS5's custom SSD promises to offer super-fast loading speeds that it could change the way games are designed. Fast enough to the point where you can run the game immediately once you insert the disk without the need to wait until the game is fully uploaded.
You can upgrade digital version of PlayStation5 to a disk player by purchasing a separate disk runner and attach it to the console. eXtra will provide you soon with a collection of PlayStatio -certified brand- new disk players. You can also extend storage space by taking the console to Sony certified maintenance.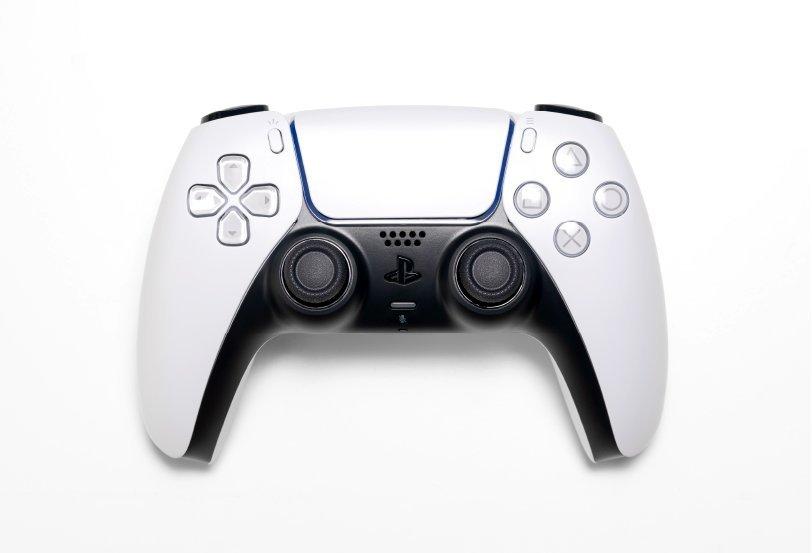 Controller
DualSense comes as PlayStation 5 official controller. However, you still can use DualShock 4 with few of compatible PlayStation 4 games. DualSense Controller has a built-in microphone in addition to a speaker, but there's still a 3.5mm headphone jack that you can plug headphones into if you prefer.
The DualSense's biggest innovations are new haptic vibrations and rear triggers with variable tension, which can do everything from simulate walking on a sandy beach to let you know when your point guard is tired. It's also the first Sony controller with a USB-C port with an average of 7-8 hours of playing time.
PlayStation 5
Developer
Sony
Media
Ultra HD Blu-ray Disk
Digital
Storage
Custom 825 GB SSD (extendable, shop these SSD options)
RAM
16 GB GDDR6 SDRAM
CPU
Custom 8-core AMD Zen 2, (variable frequency, up to 3.5 GHz)
Performance Target
Supports 4K with 120 fps
GPU
Custom AMD RDNA2, provide 10.28 teraflops
Resolution
HDMI: 720p, 1080i, 1080p, 4K UHD, 8K UHD
Controllers
DualSense, (DualShock 4 with some compatible PS4 Games)
Ports
2 x USB-A, 1 x USB-C, ، Ethernet, additional NVMe SSD port
Subscriptions and online services
PlayStation Network, PlayStation Now, PlayStation Plus
Backward compatibility
Number of PlayStation 4 games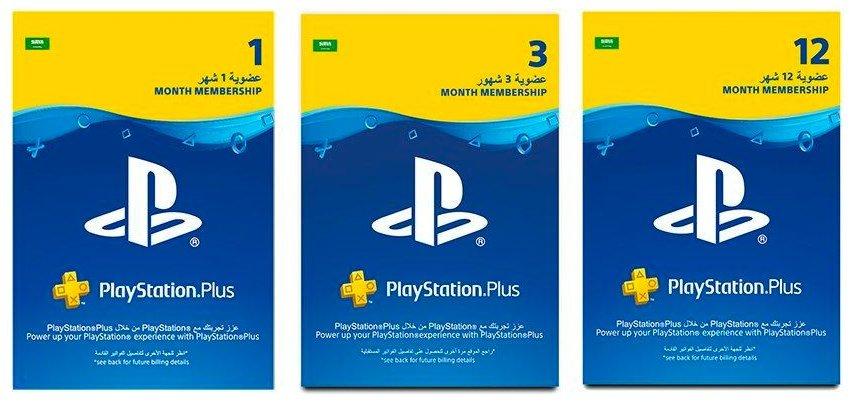 PlayStation Now and PlayStation Plus
By subscribing in PlayStation Plus, you will be provided with 2 PS4 games monthly to download. You will also have the access to multiplayers online, 100 Gigabytes of cloud storage and free content of outfits and items in games.
While PlayStation Now lets you stream, and sometimes download, hundreds of PS2, PS3, and PS4 games on demand. The service is provided for monthly or annual subscription, allowing games weather online or predownloaded.
---
Xbox Series X | S

Microsoft is making a strong push for more exclusive content on the Xbox platform. With over 100 high-quality games. Play across devices from the cloud when you join Xbox Game Pass Ultimate. You will be provided with free monthly high-end games that you can enjoy in all compatible platforms (Computers, Xbox Consoles, tablets and phones.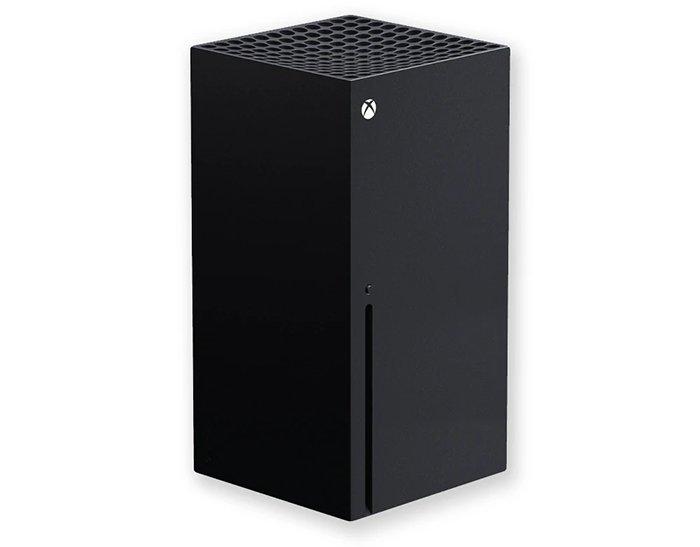 Console
Xbox has released 2 new consoles at the same time. Their main differences are in: Media playing, SSD storage size, processors power and video resolution. Both consoles are powerful and produce amazing experience with different features. You can find a small questionnaire at Xbox official website that helps you decide the best one for your use.
Controller
In addition to textured triggers and bumpers, you can easily pair and switch between devices including Xbox Series X, Xbox Series S, Xbox One, Windows 10 PC, Android and iOS. Includes Xbox Wireless and Bluetooth® technology for wireless gaming on console, PC, mobile phones and tablets.
Plug in any compatible headset with the 3.5mm stereo headset jack. * The controllers are able to recharge and replace the battery, 2 features in one device! Use new double AA batteries every time or buy this rechargeable unit from here.
*Compatible with selected devices and operating system versions; learn more at xbox.com/controller-compatibility. Battery life varies significantly with headsets, additional accessories, usage and other factors. Testing conducted by Microsoft using standard AA batteries in preproduction units. Button mapping available via Xbox Accessories app for Xbox Series X|S, Xbox One and Windows 10; app for Windows 10 requires compatible USB-C cable (sold separately).
Xbox Series X | S
Developer
Microsoft
Xbox
Series S
Series X
Media
Ultra HD Blu-ray, Blu-ray, DVD, CD
Digital
Storage
1 TB NVMe SSD
512 GB NVMe SSD
RAM
16 GB GDDR6 SDRAM
10 GB GDDR6 SDRAM
CPU
Custom AMD 8-core Zen 2 up to 3.8 GHz
Custom AMD 8-core Zen 2 Up to 3.6 GHz
Performance Target
Supports 4K with 120 fps
Supports 1440p with 120 fps
GPU
AMD Radeon RDNA 2 Up to 12.15 TFLOPS
AMD Radeon RDNA 2 Up to 4.006 TFLOPS
Resolution
720p, 1080p, 1440p, 4K, 8K
720p, 1080p, 1440p, 4K
Controllers
All compatible Xbox controllers
Ports
2× USB-A (3.2) ، HDMI، Ethernet، Power connector, expansion card insert
Subscriptions and online services
Xbox network, Xbox Game Pass, Xbox All Access
Backward compatibility
All Xbox One games, a group of Xbox 360 and Xbox Original games

Xbox Game Pass
There are 3 different packs of subscription: one is for Xbox console players, the second is for PC game players and the ultimate for players in both platforms.
| | | |
| --- | --- | --- |
| | | |
| Play over 100 high-quality games on console, PC, and mobile devices | New games added all the time | Xbox Game Studios titles the same day as release |
Ultimate Plan
PC Plan
Console Plan

Exclusive member discounts and deals
Play games from the cloud
Free Perks including in-game content and partner offers

ALSO INCLUDES:

(Gold)

Xbox Live Gold includes Deals with Gold, Games with Gold, and console multiplayer

(EA Play)

A library of top Electronic Arts titles on PC, exclusive rewards, and member-only content

Member discounts and deals

ALSO INCLUDES:

(EA Play)

A library of top Electronic Arts titles on PC, exclusive rewards, and member-only content

Member discounts and deals
---
Nintendo Switch

Console
Nintendo has amazing exclusive games such as Super Mario, Zelda, and Pokemon. It has never been possible for someone to enjoy triple-A games like Doom: Eternal and Breath of The Wild on-the-go or on a TV. Nintendo games are perfect for couch play and considered a fantastic console for party games with friends over.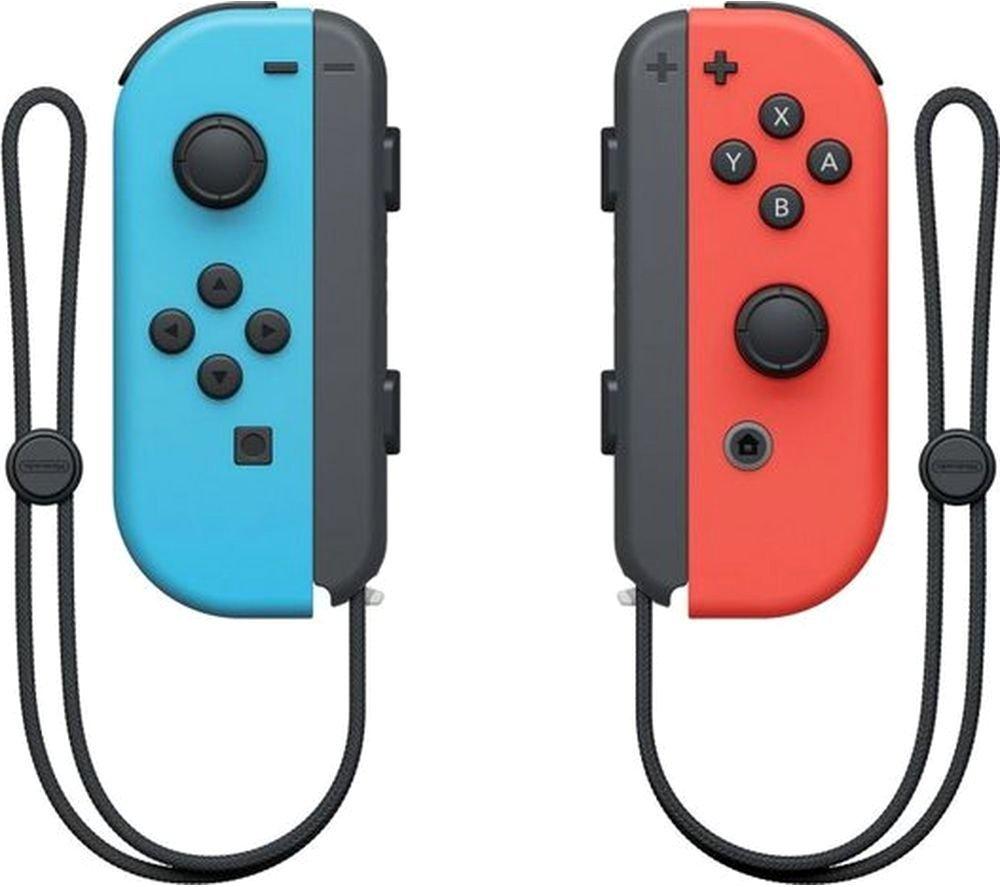 Joy - Cons
Nintendo has joy-con controllers on each side of the console. Hold them vertically, horizontally, or share one with a friend to enjoy competitive or co-operative gameplay anytime, anywhere. Players can sync together up to eight Joy-Cons on: Nintendo Switch, Nintendo Switch – OLED Model or Nintendo Switch Lite consoles.
Play in 3 different modes:
1- TV mode
Gather around a big screen and enjoy gaming with a crowd. Dock your Nintendo Switch to enjoy UHD gaming on your TV.
2- Tabletop mode
Flip the stand to share the screen, then share the fun with a multiplayer game.
3- Handheld mode
Carry around a large, beautiful display anywhere you go. Pick it up and play with the Joy-Con controllers attached. Enjoy playing solo, or play together with friends locally or online.
Accessories for More Fun and Workout
A lot of fun is waiting for you with the Ring Fit Adventure. This accessory comes with a ring and a strap that fits on your thigh to apply your moves into the game. Shop Ring Fit Adventure here.
Nintendo Switch OLED Model
Developer
Nintendo PTD
Media
Digital and Game card
Storage
64GB eMMC
RAM
4 GB LPDDR4
CPU
ARM 4 Cortex-A57 cores at 1.02 GHz
Performance Target
Docked: supports resolution up to 1080p with 60 fps
GPU
256 Maxwell-based CUDA cores @ 307.2–768 MHz
Resolution
Integrated: 7-inch, 720p OLED touch screen.
External: 1080p, 720p and 480p via HDMI.
Controllers
Joy-Con, Nintendo Switch Pro Controller and more.
Ports
AC adapter, HDMI, LAN, Audio jack, Game card slot, 2 x Joy con rails and 2 x USB ports on the dock.
Subscriptions and online services
Nintendo Switch Online
Backward compatibility
Compatible with most of the games of previous versions.
Battery
Lithium-ion battery with 4310mAh. 4.5 - 9 hours of playtime.
---
Gaming Computers

Computer gaming is a unique experience on its own. Using keyboard and mouse as your controllers will give you high resolutions and efficient playing. By subscribing to Xbox Game Pass, you will enjoy a bundle of games on all compatible platforms (Windows, Mac, Android, iOS).
Regarding your computer hardware, you can either build your own PC from scratch from inner parts to decorating lights, or you can choose from a list of powerful desktop computers designed especially for playing purpose.
If you prefer more compact options, then you can go for gaming laptops. These laptops have standard features that can go with your usage. Just make sure of CPU and GPU features and performance as following: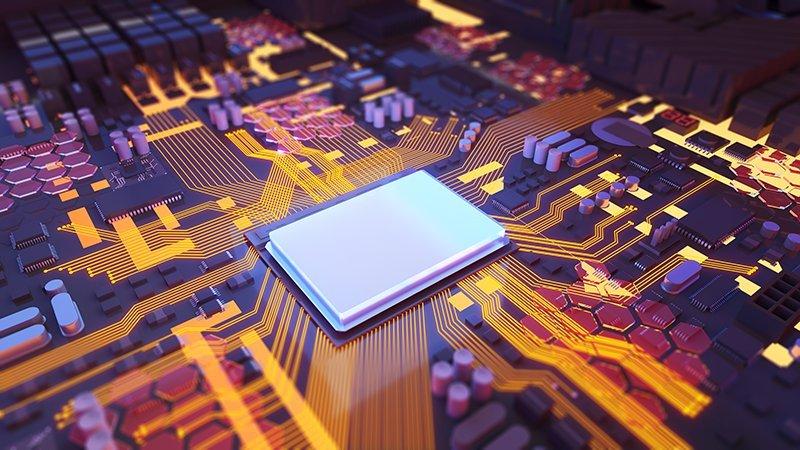 CPU
A good gaming experience comes with an Intel i5 core processor as minimum requirement. However, you can take it to the next level by getting i7 or i9 for high end gaming and 4k views.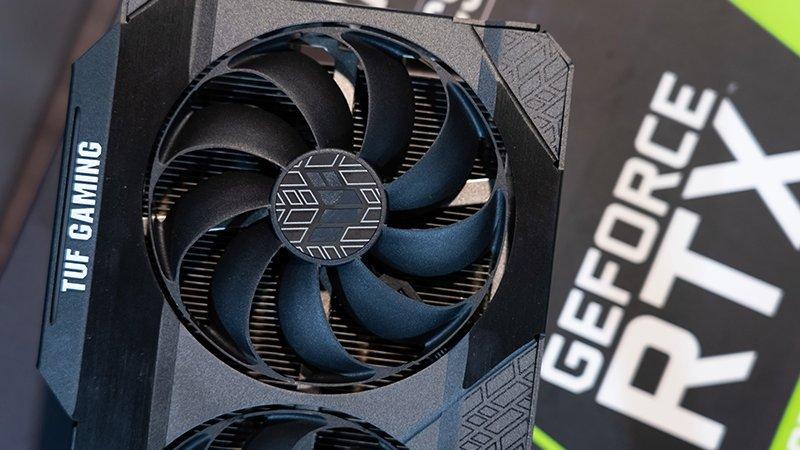 Graphics
For online games in general, NVIDIA 900 series will handle your minimum online demanding requirements.
For mainstream games, the NVIDIA GeForce GTX 1050 or NVIDIA GeForce GTX 1060 will get the job done. It will make you experience solid rates for your frames and cool effects of your games.
For the ultimate experience, the NVIDIA GeForce GTX 1070 or the epic NVIDIA GeForce GTX 1080 will amaze you with its superior graphics. Especially with VR and 4K adventures.
eXtra has a section that is dedicated to provide the best gaming laptops, shop them all here.
---
We hope that we made your search easier, and now that you know what to look for, check out our website to easily purchase your new favorite laptop, and learn more about our awesome services, or visit one of our branches to try them out yourself.
If you liked a device and it was out of stock, no need to worry, just click Notify Me.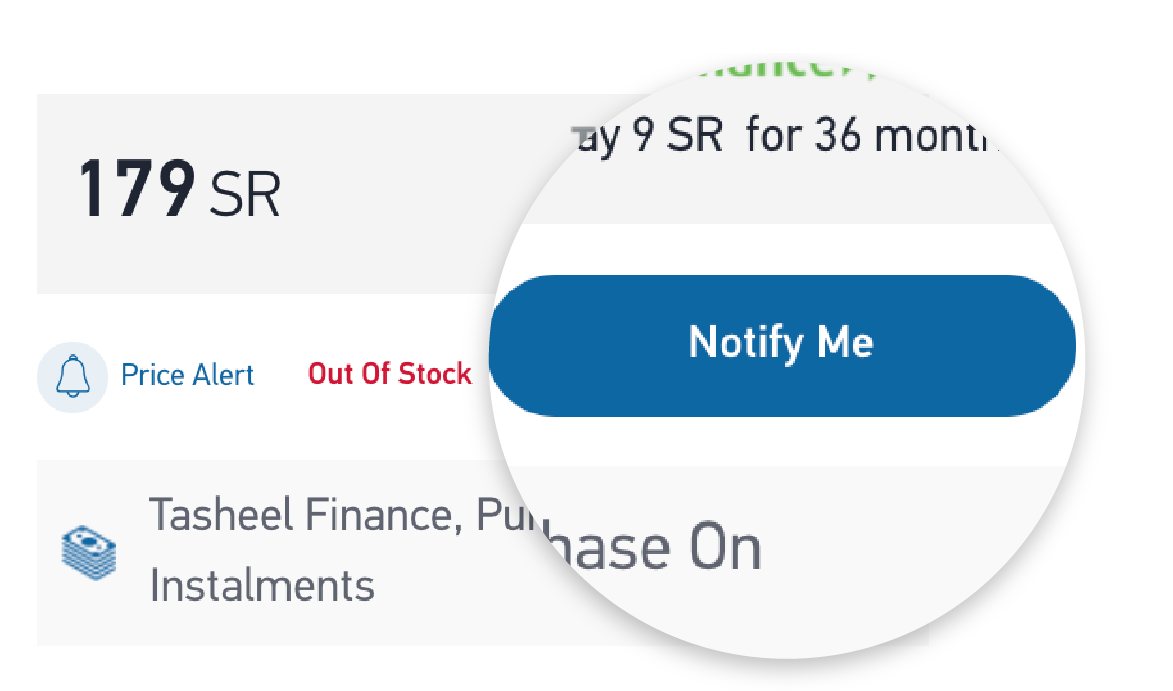 Or click Price Alert and you'll be the first to know when it's at a discounted price.