With the new educational style today, computers are a must-have for both teachers and students. Either one of them needs to use theirs conveniently. This is where you come to buy a good keyboard and mouse bundle.
Whether you tend to connect your device with an additional screen, or you would like to accomplish in your academic schedule, assignments, presentations, and quizzes with ease, or you want to set in a comfortable position, here are what you need to look at when you purchase a mouse and a keyboard.
Connectivity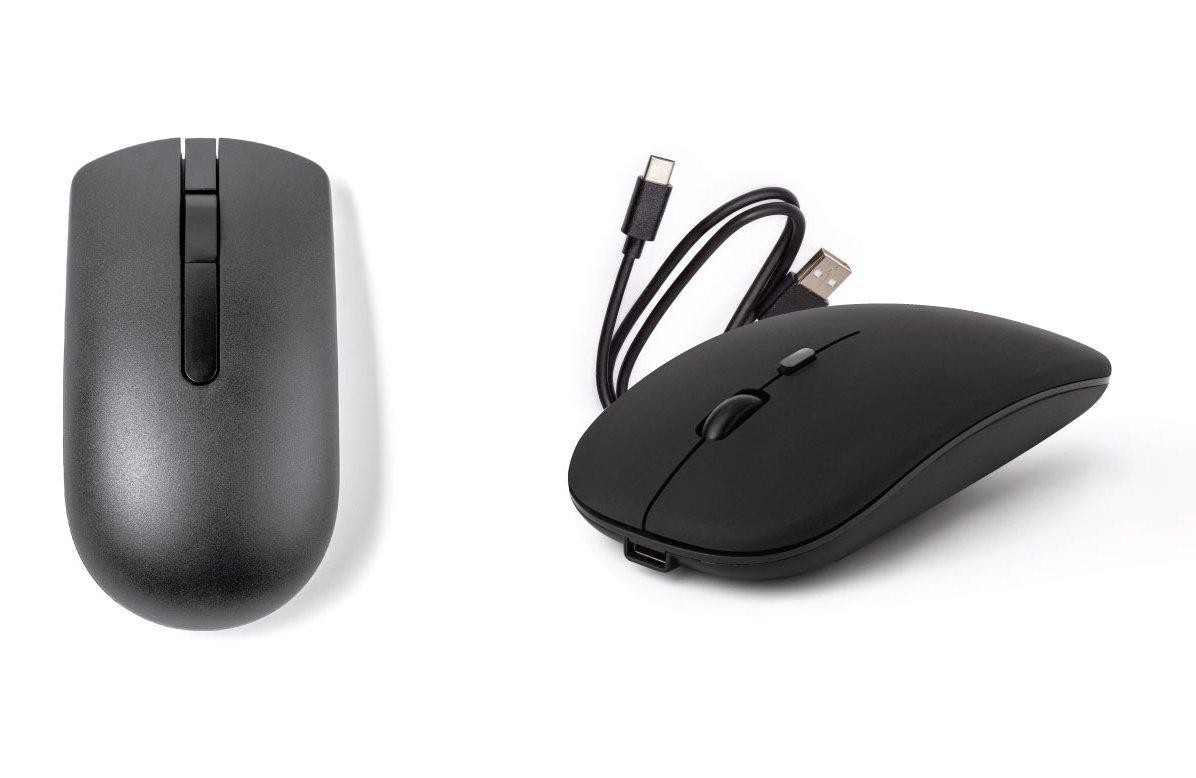 Wired vs. Wireless
The wired and wireless configurations both have their pros and cons. The wireless configuration cuts the cord out that clutters your desk but there are chances that it interferes with other wireless devices. Wireless appliances tend to lag which lowers the accuracy by tiny milliseconds, which won't be counted as an issue for academic use. However, you can find some appliances that support both wired and wireless configurations and have the best of both worlds.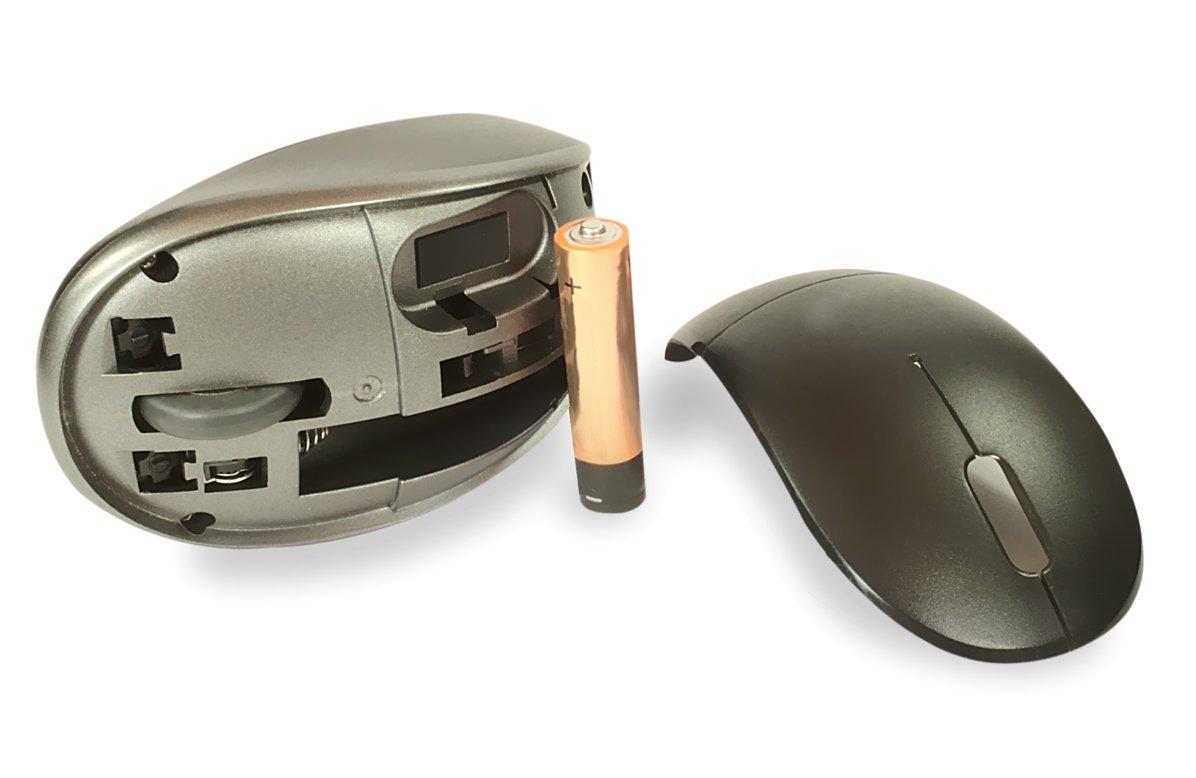 Rechargeable vs. Batteries
Wireless appliances are battery-powered, which need to be charged or replaced from time to time. Always look for the port's type in the appliance you aim to buy, as well as battery life.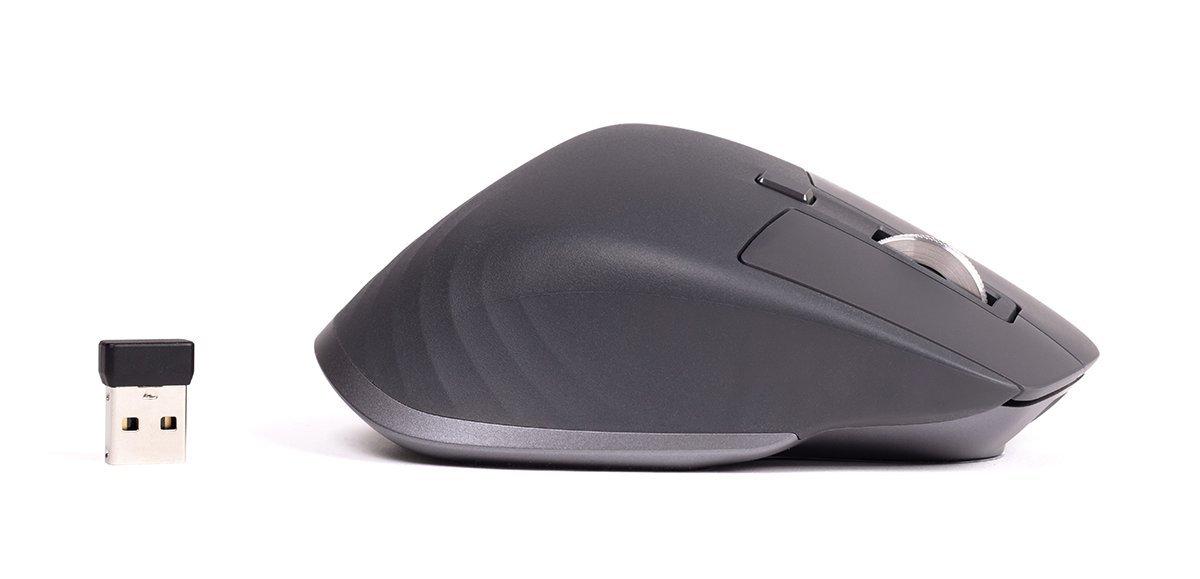 Multi-connectivity
Mice and Keyboards come with one or more connecting ways: Bluetooth, USB receiver, or both. There are a few reasons behind providing a device with multi-connecting ways:
First: To choose the best and easiest way to connect with your device.
Second: to make it easier in multi-device use. Such as this HP Spectre Mouse 700.
Some appliances come with a next-level advantage and provide you with FLOW™ feature that can transport items from a computer to another only with your mouse!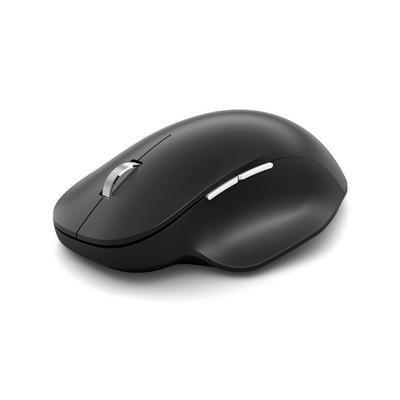 Ergonomic
Ergonomic appliances usually come with modern designs that are dedicated to providing you with the best position. Mice come with vertical designs to comfortably reduce your fingers move. There is no need to put pressure on your wrest. On the other hand, keyboards come divided in half making it easier to reach all switches, space switch comes raised a little so you can type comfortably.
---
Keyboards

The right keyboard choice leads to convenient learning times. The gaps between switches will let your fingers transport easily between them and reduce the chances of typos. If you prefer a compact size, then make sure that it has all the switches that you need since some keyboards minimalize switches to bring you a smaller layout. Here is more of what you need to take care of:

Numpad vs. No Numpad
The core that makes size variety is in the number of switches and the space between them. The largest keyboard that you can find in the market is the Full-Sized 100%. Other Keyboards sizes shrink down to give you more space for the mouse or for easing portability.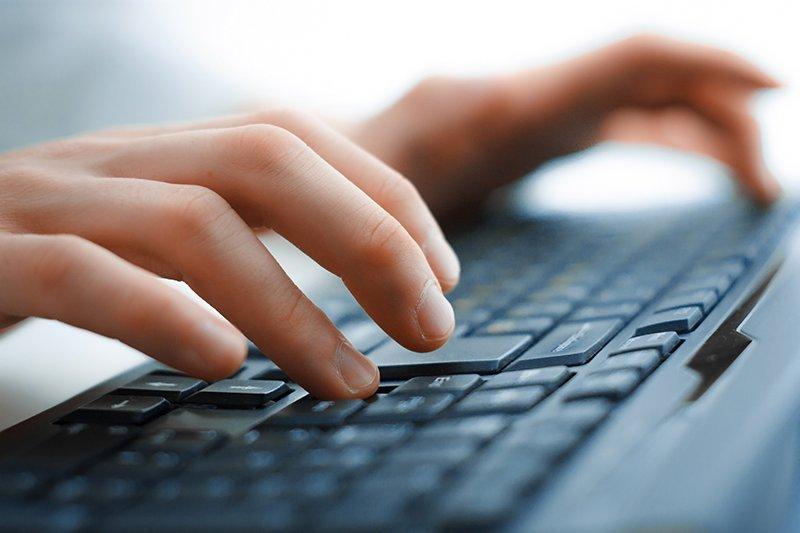 Type-feeling
It is important to know your purpose for getting an external keyboard. There are a lot of available kinds that serve a certain usage. For example, Mechanical keys have a wide variety of profile typing, knob switches, and loud pressing sounds. This all comes in handy for gamers, but that is not the case here.
As a student, you will need more a keyboard with low–profile keys, less noise, and less pressing efforts.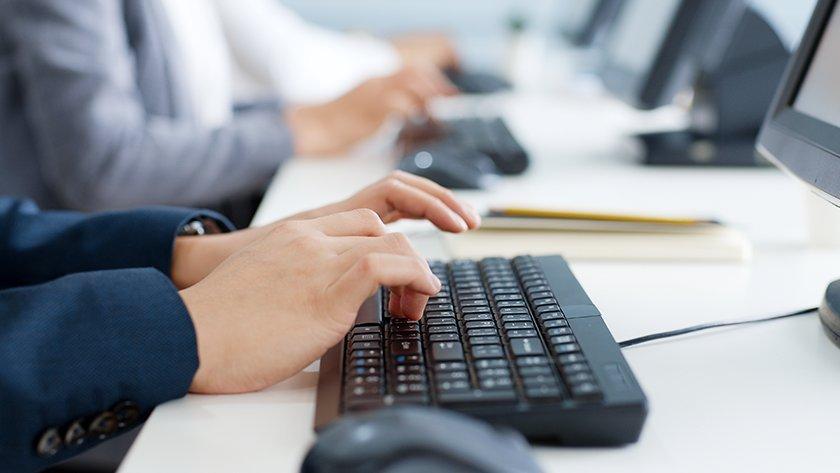 Typing Language
If you type in dual languages, find a keyboard that has both alphabets in its switches. Or consider buying a separate set of stickers to attach it manually.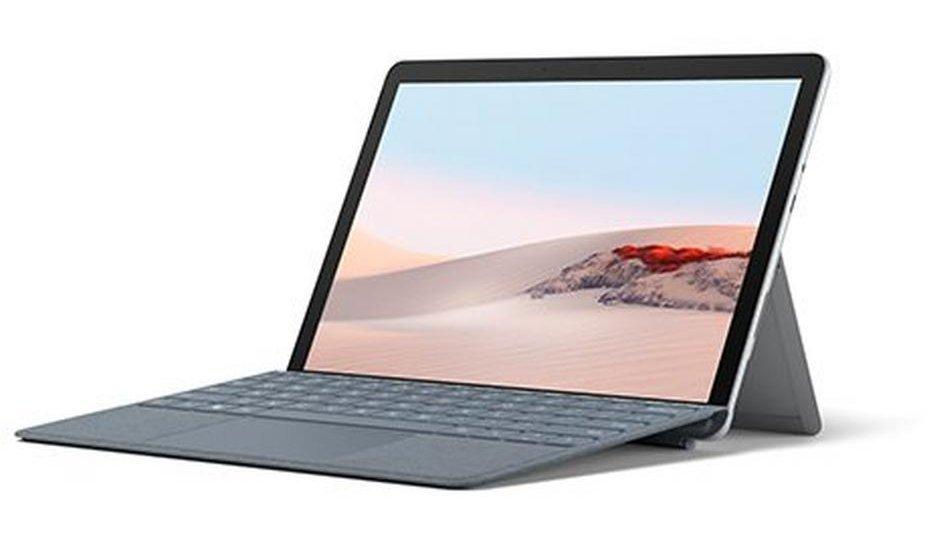 Type Covers
Some laptop designs nowadays come with a screen only, making you decide on keyboard design. It also makes it lighter to lift and an elegant way to protect your screen too.
---
Mice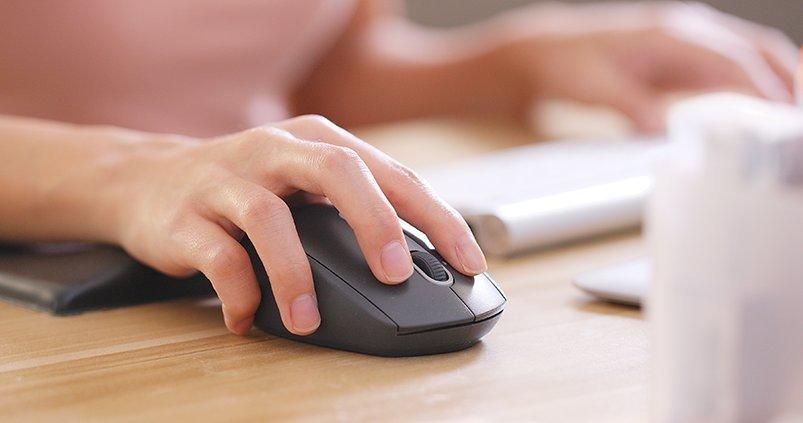 Size and fit
When it comes to PC usage, a big mouse will be perfect to fit in your hand. While smaller options will suit laptop users for more convenience in transporting. You also need to check your grip of the mouse when you use it, are you using a claw grip or palm grip? Palm holders typically rest their whole hand on the mouse, so they need bigger options. Claw grippers use their fingers to hold the mouse, so they can go for the small options.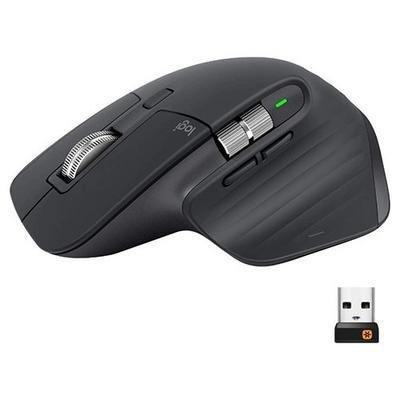 Scrolling & additional buttons
Most mice come with a scrolling wheel. If not, check for the touch-scrolling option. It can take it further with scrolling on all 4 sides like Apple Magic Mouse. However, some mice come with a physical scrolling wheel that can tilt and brows horizontally Like this Logitech M590 Mouse. Also, look for the MagSpeed Magnetic Scrolling feature that lets you scroll freely and accurately at the same time. Like this Logitech MX Master 3 mouse.
Additional buttons in the mouse will give you quick access. Check for buttons in the center of the mouse so you can use it with your index like this Microsoft Precision Mouse. on the side, so you can use them with your thump like Microsoft Ergonomic Mouse. The additional buttons on your mouse ease your daily tasks like reaching for Start Menu in this Microsoft L6V Sculpt Ergonomic Mouse.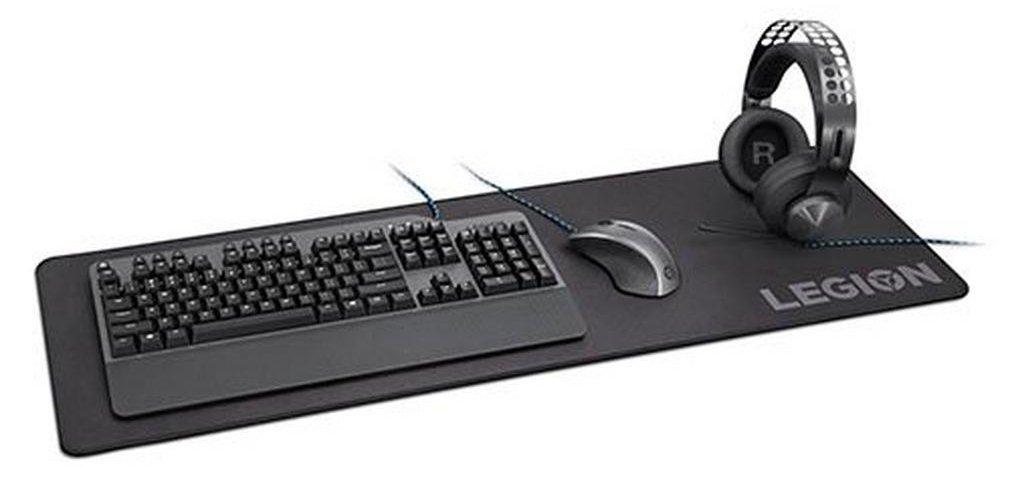 Mousepads
Mousepads are not decorations only; they also help mice perform well. They either come in a square shape so you can place them at the side of your working area or extended so they cover up all your surface. If you like decorative lighting you can find those that come with power ports.

Keyboard & Mouse combos
If you purchase a combo of both appliances, you will get an elegant look and sometimes a unified connecting method. Like this HP 230 Wireless Combo.
---
Must Have Accessories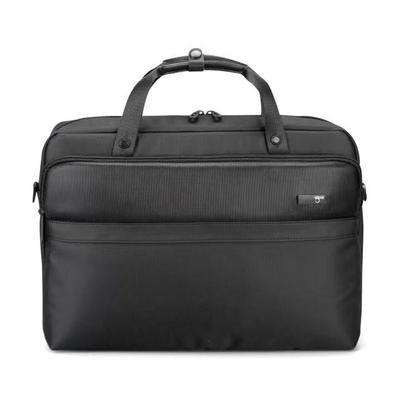 Laptop bag
To make it easy to move with your laptop, you will need a suitable bag that fits your laptop with all appliances.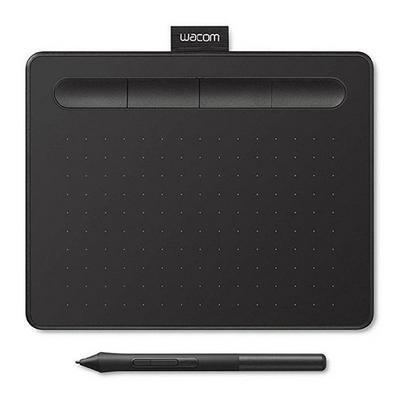 Wacom
is a smart technology that provides you with a creative tablet and a digital pen, so you can draw and design with no limit. You can even handwrite in your digital journey. All you have to do is download the free software that comes along.
---
If you liked a device and it was out of stock, no need to worry, just click Notify Me.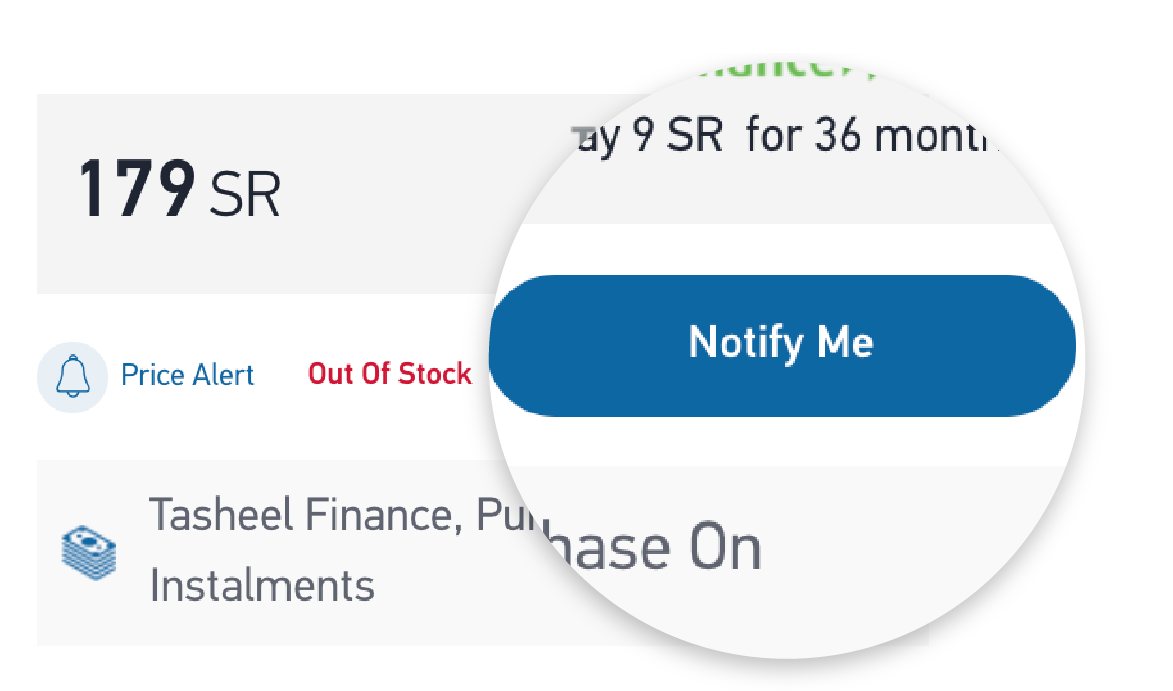 Or click Price Alert and you'll be the first to know when it's at a discounted price.