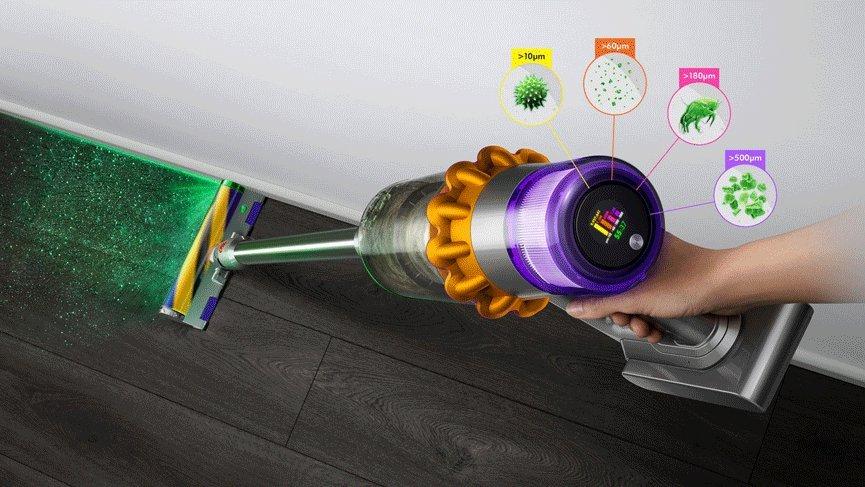 Dyson reveals microscopic dust
The most powerful, intelligent cordless vacuum.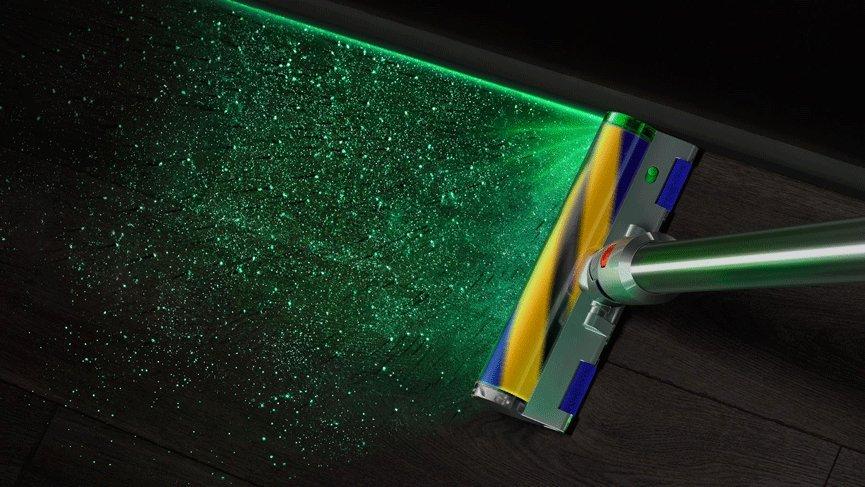 Detects with an angled beam
Pop and print in an instant with the pocket-sized Canon Zoemini C. With a selfie-supporting reflective mirror, smudge-proof ZinkTM technology and sticky printouts, it's the portable instant camera printer that helps you make the most of every moment.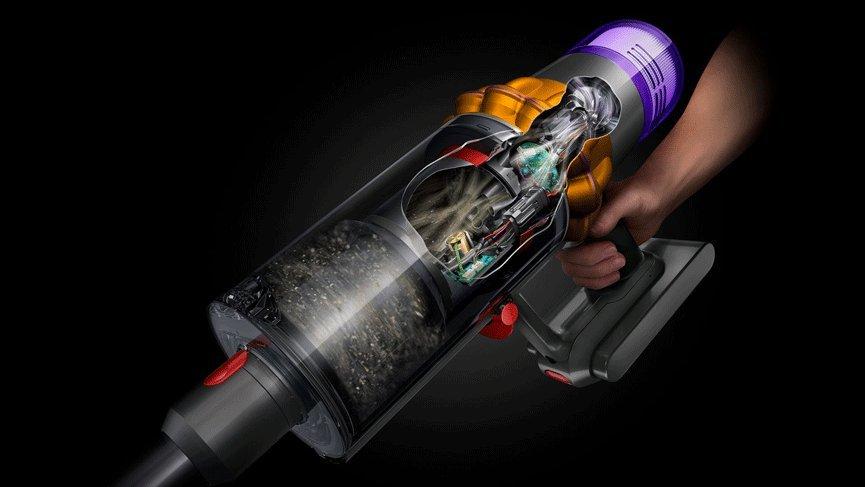 Measures microscopic dust particles
A piezo sensor counts dust particles passing through the inlet 15,000 times a second.The sensor converts the acoustic vibrations of picked-up particles into an electrical signal, allowing the vacuum to intelligently react when more dust is identified.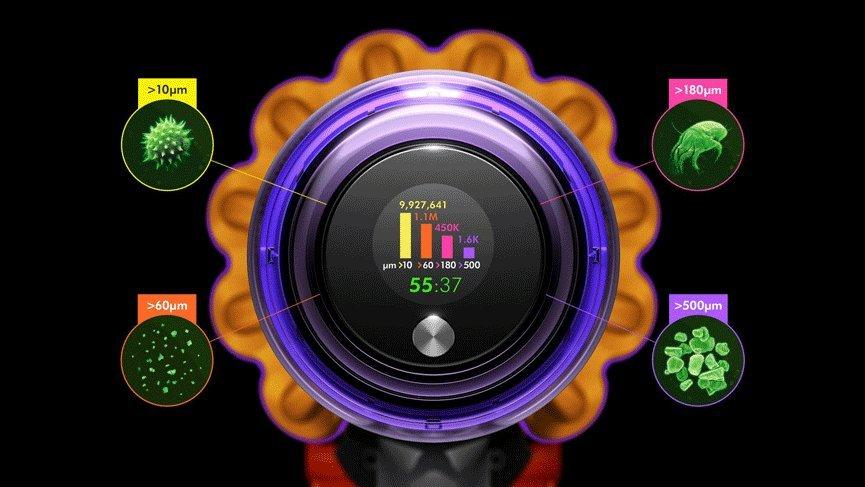 Proves
LCD screen shows you scientific proof of a deep clean.Our latest technology calculates and categorises sucked-up particles – showing you what's being removed as you clean.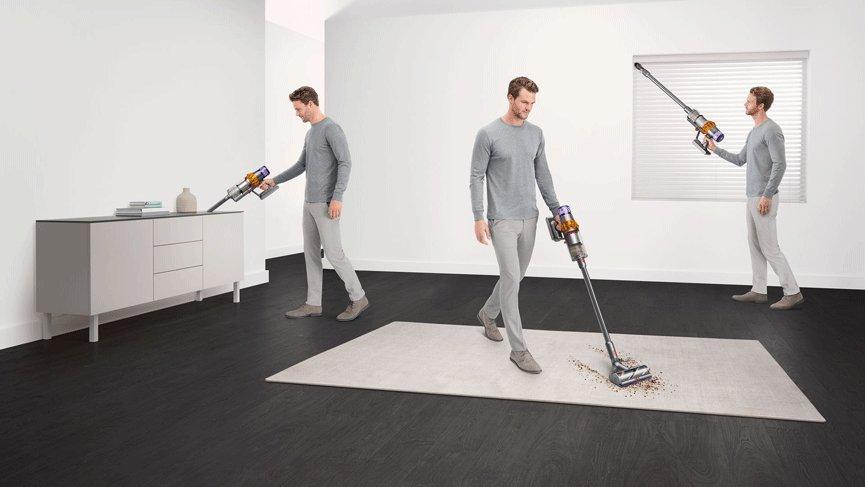 Easy cleaning anywhere, without the cord
Powerful 3-in-1 cleaning, The versatility of Dyson cordless technology makes cleaning your home easier. Powerful cleaning of floors, hard-to-reach places and mattresses.
Hair screw tool. Picks up long hair and pet hair. Fast.
Anti-tangle conical brush bar spirals hair off and into the bin. Motor-driven cleaning for smaller spaces.
OLED screen
Displays battery level, temperature control and charging status during use.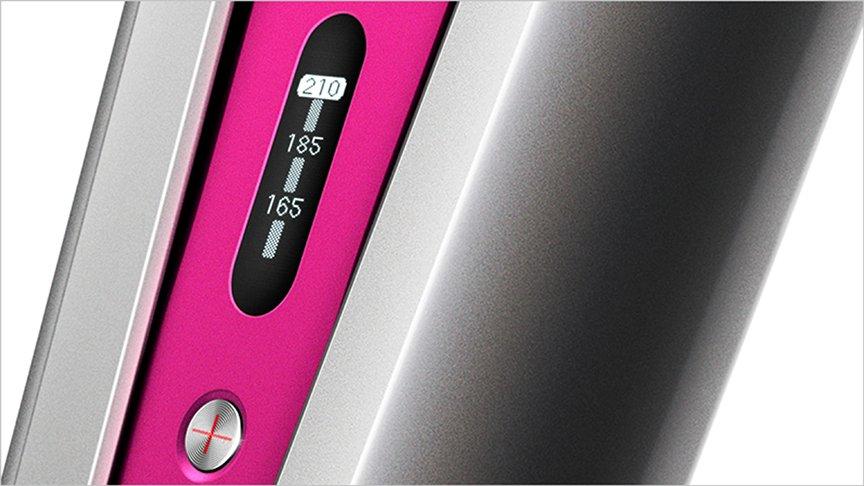 Suitable for all hair types
Three precise heat settings (165°C, 185°C and 210°C) to suit your hair type, length and desired style.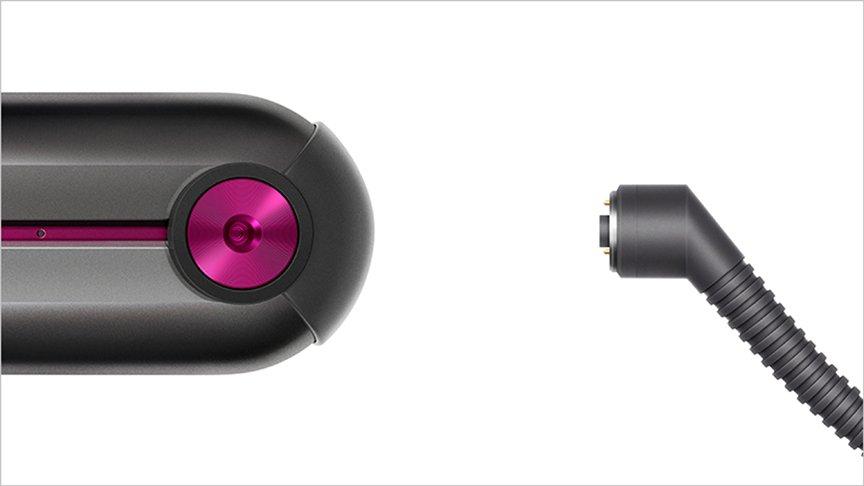 Up to 30 minutes cordless styling
Delivers the thermal performance of a corded straightener. Fully recharges in just 70 minutes.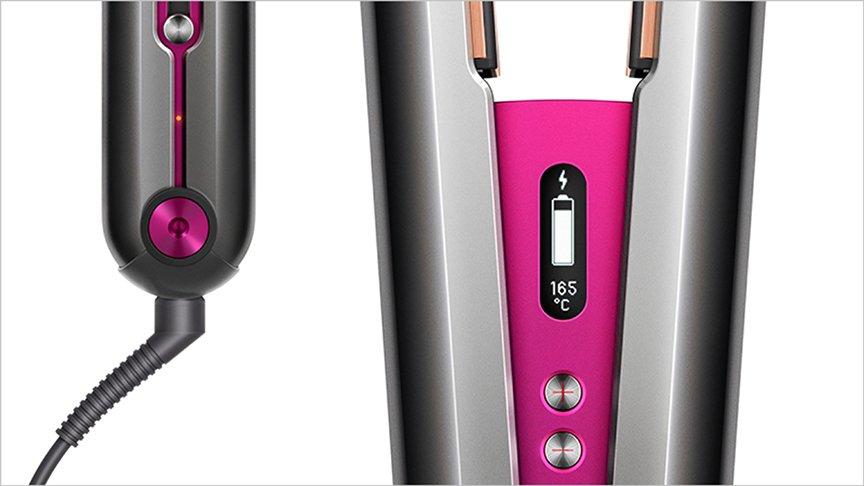 Style corded, for longer run time
To maximise styling time, start with your straightener fully charged and style with the cord.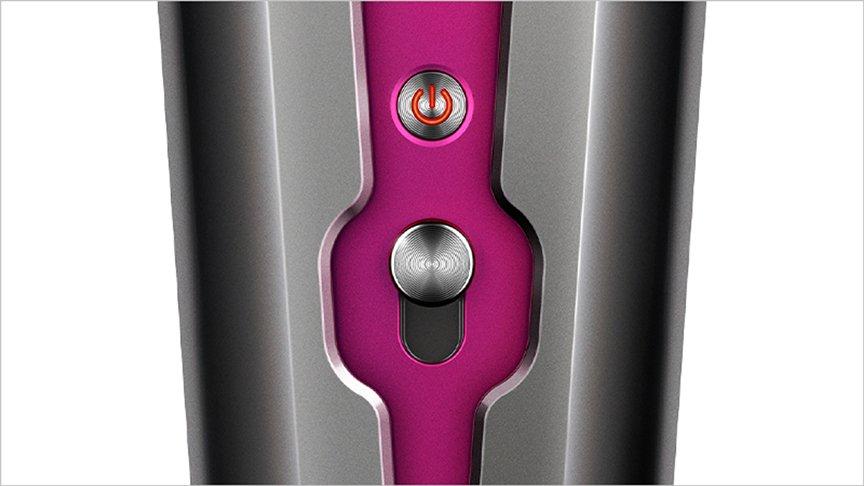 Auto shut-off and Safety lock
Switches off after 10 minutes of inactivity for added peace of mind. Safety lock for immediate storage after use.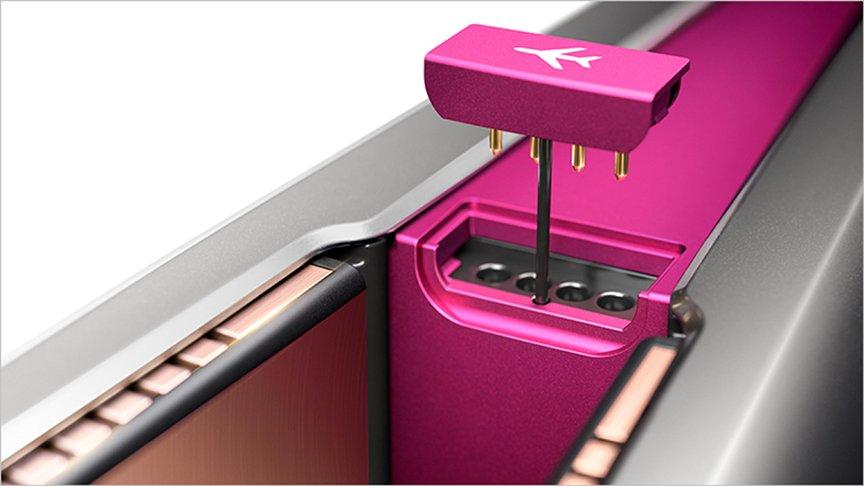 Ready to travel
Universal voltage and a Flight-ready feature let you travel abroad with your straightener.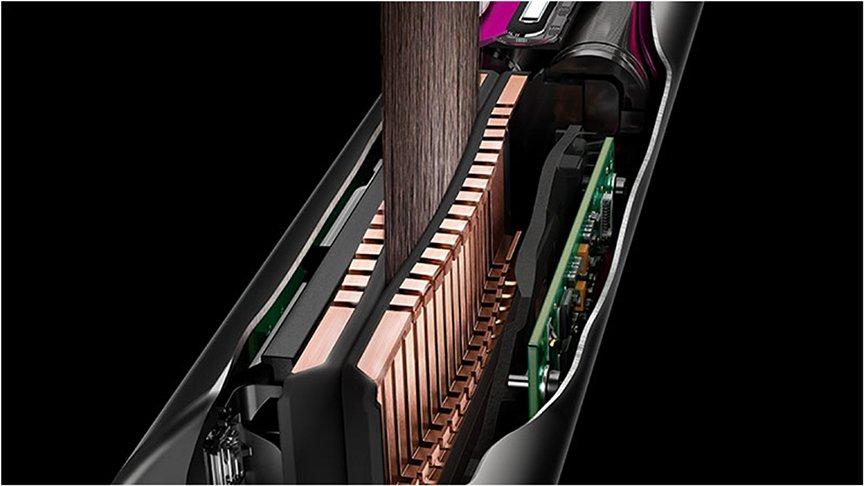 Flexing plates for half the damage
By gathering hair, flexing plates enable shiny, straight results with less heat. For 50% less breakage1, less frizz and fewer flyaways.
Intelligent heat control
Integrated sensor system regulates the temperature of the plates 100 times a second, ensuring constant power so heat never exceeds your chosen setting.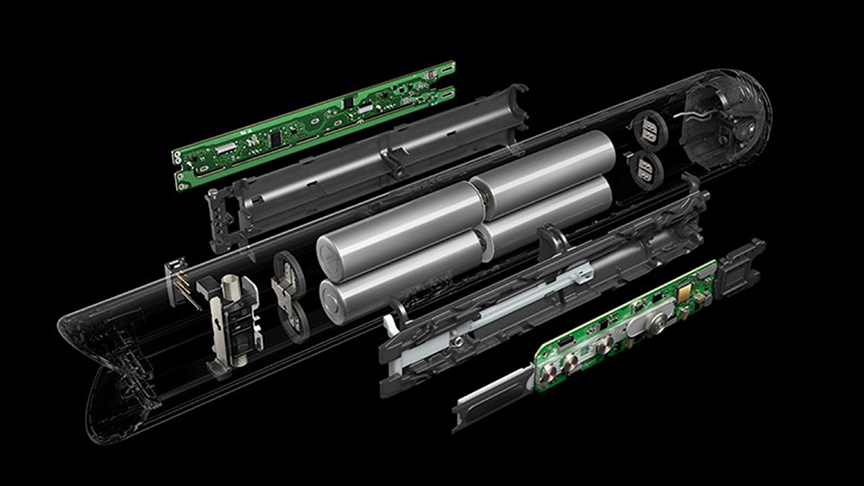 4-cell lithium-ion battery
Drawn from Dyson's cord-free vacuum technology, it delivers the thermal performance of a corded straightener.
Source: www.dyson.com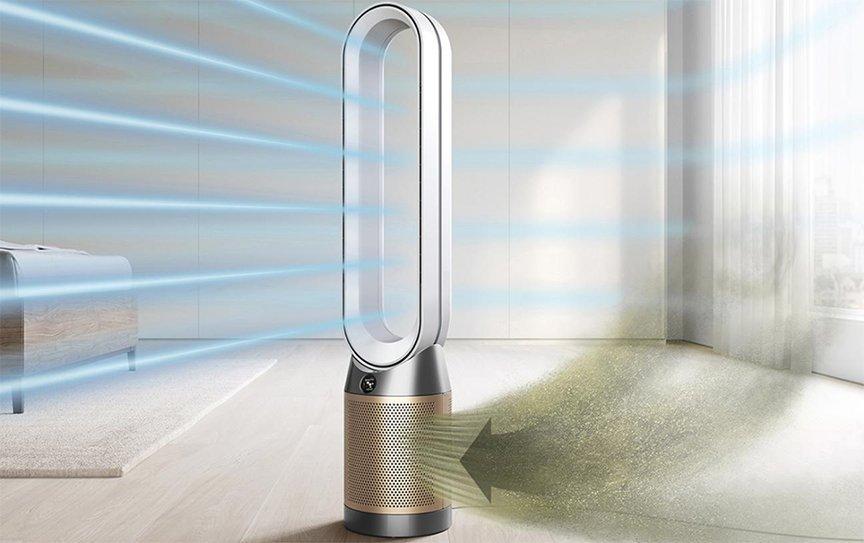 Captures dust, allergens and H1N1 virus. Even destroys formaldehyde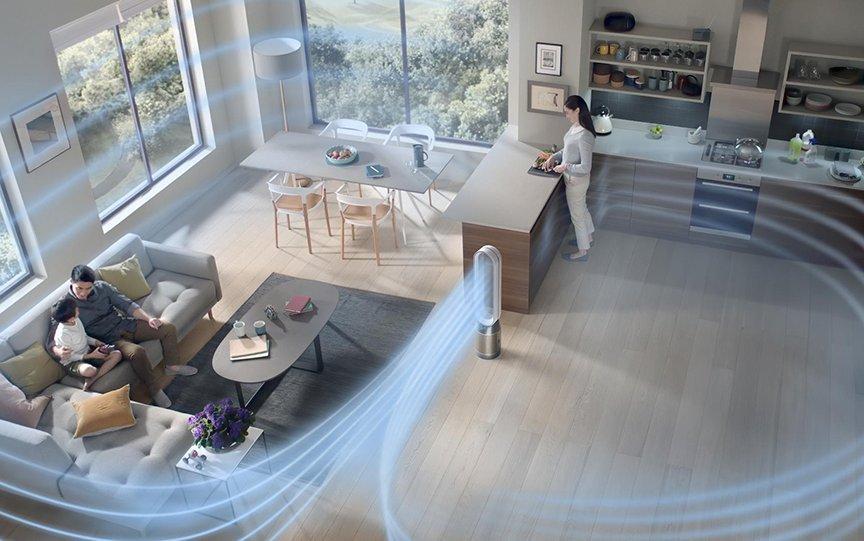 Powerful circulation to purify the whole room
Only Dyson purifiers have Air Multiplier™ technology, to draw in distant pollutants and project purified air throughout the room.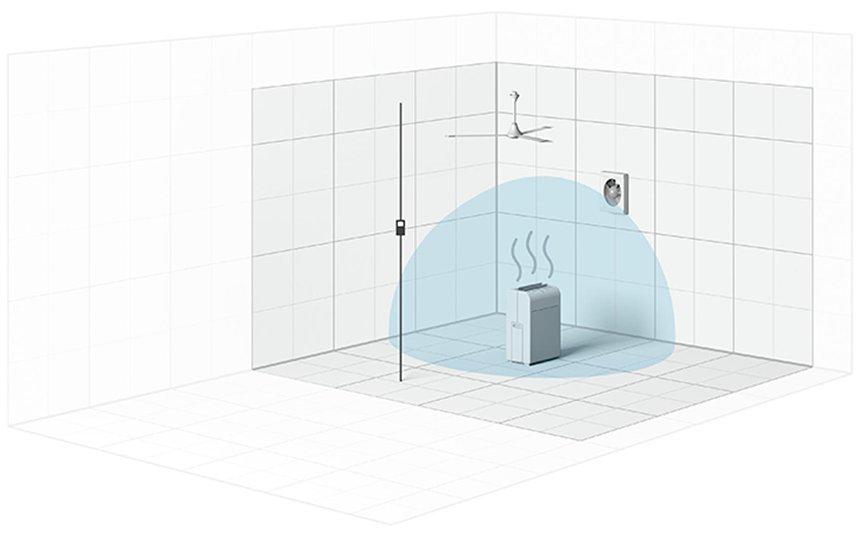 CADR is not a measure of purification performance in a real-size room 28.5m3
Two additional fans boost circulation. Only one sensor measures air quality.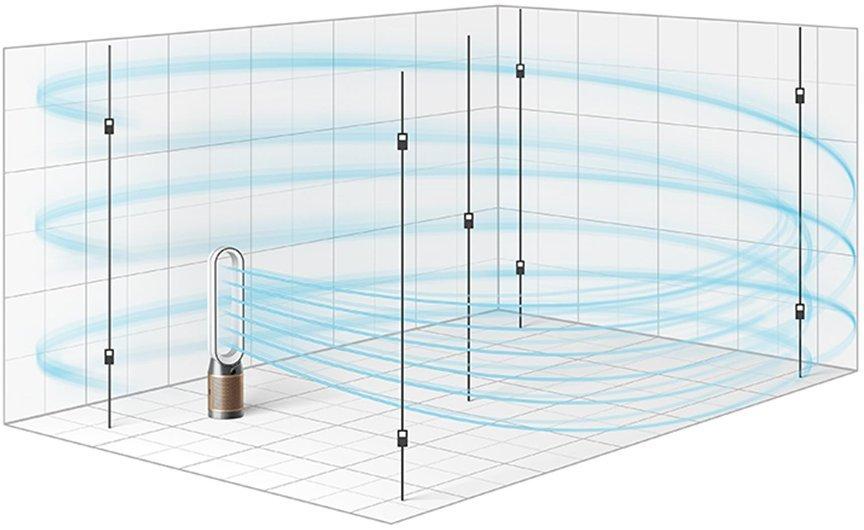 Dyson's POLAR test goes further to measure purification throughout a real-size room 81m3
No additional fans. Nine different sensors to measure even-room air quality.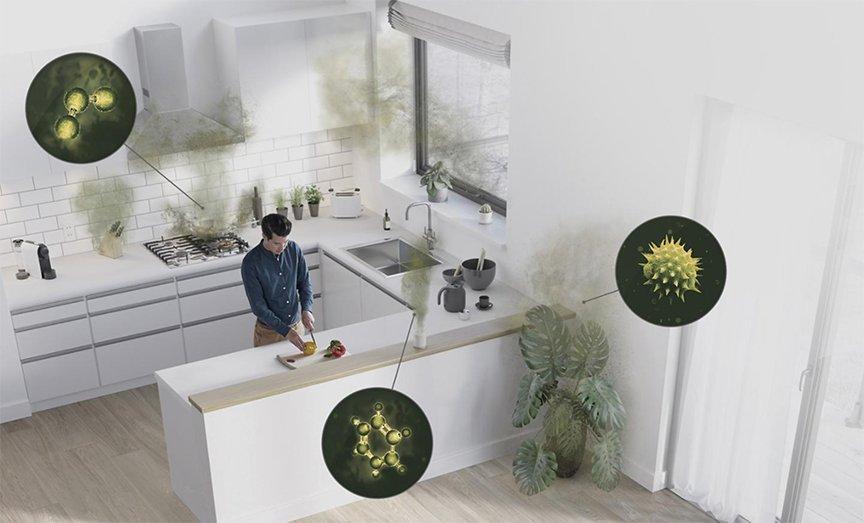 Poor air quality isn't just a problem outside. It's a problem inside too
From pets and flowers, to sprays and stoves, our homes can trap pollutants in the air. That's why Dyson purifiers automatically sense and remove them.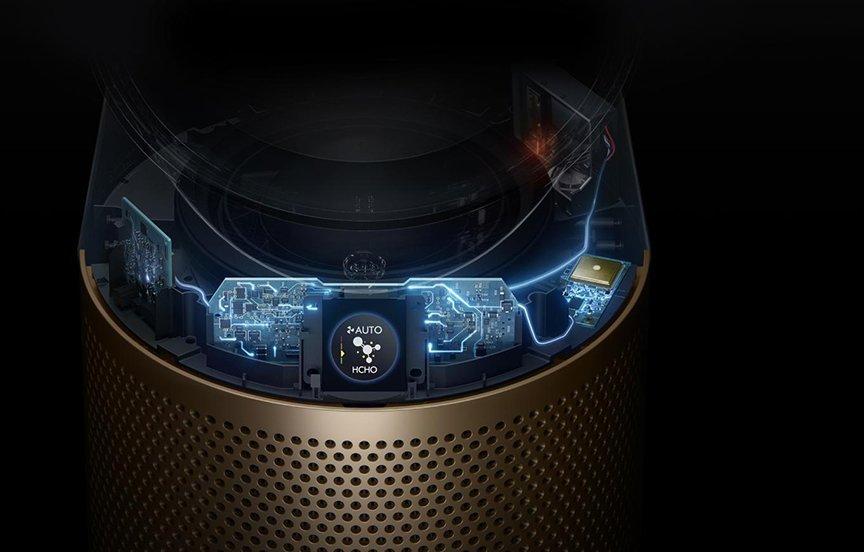 Senses and reports, automatically
Four sensors, including a solid-state formaldehyde sensor, interact with our unique algorithm to precisely diagnose, display and react to your air quality.
Captures and destroys with advanced HEPA filtration
The HEPA+Carbon filter captures gases and 99.95% of particles as small as 0.1 microns.2 Our catalytic filter continuously destroys formaldehyde.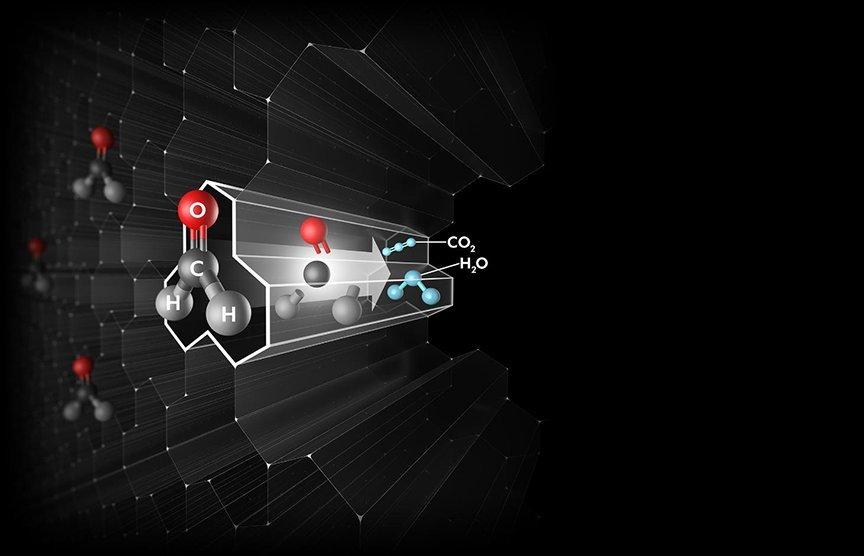 Destroys formaldehyde in billions of catalytic tunnels
Dyson's unique catalytic filter continuously traps and converts formaldehyde into water and CO2. And it self-regenerates, so it never needs replacing.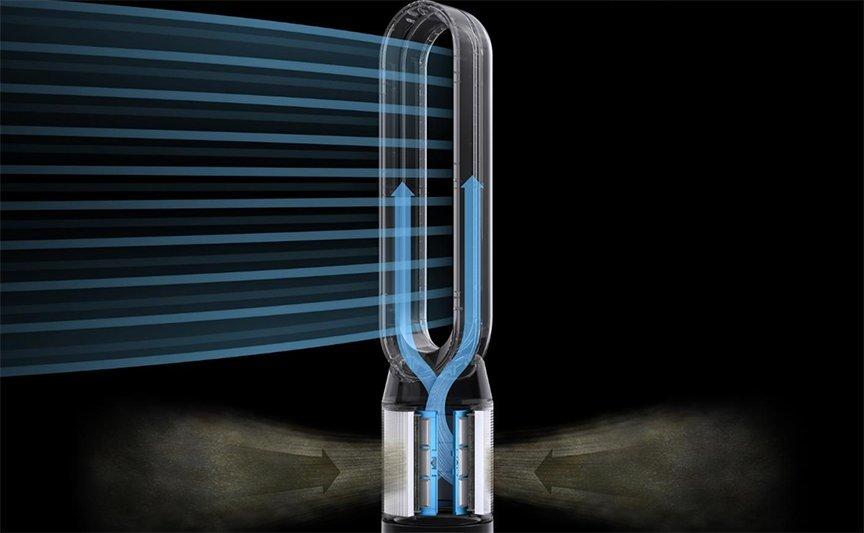 The only purifier fully sealed to HEPA H13 standard
To prevent pollutants leaking back into the air, it's not just the filter that's sealed to HEPA H13 standard, it's the whole purifier . So what goes inside, stays inside.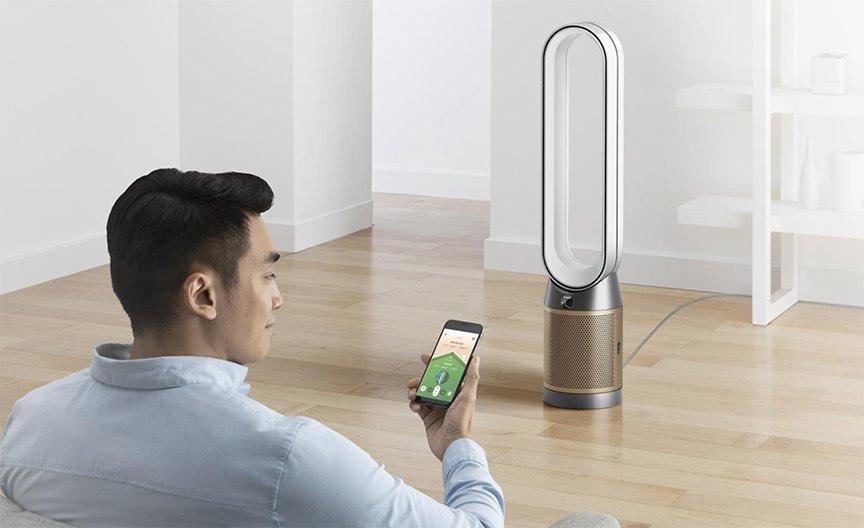 Smart purification, controlled by app or voice
Control and monitor air quality from anywhere with the Dyson Link app, or hands-free with compatible voice services.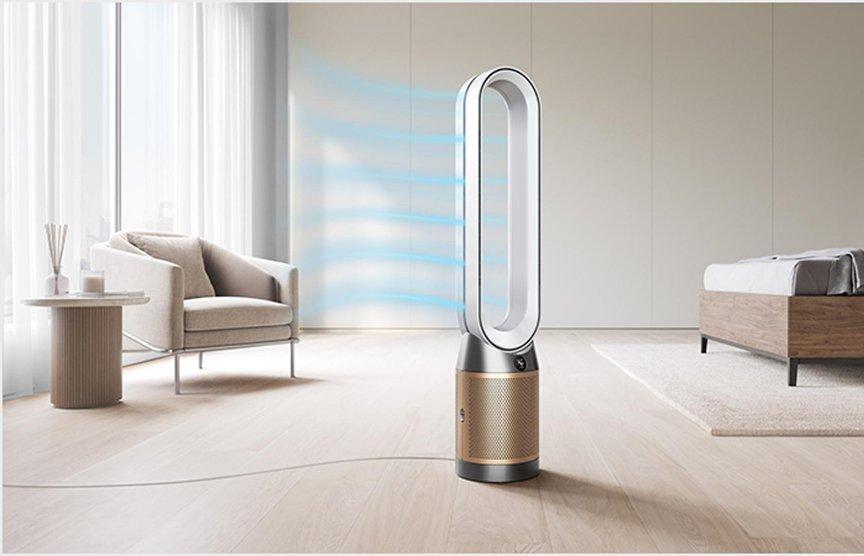 Diffused mode. Purifies without cooling you
Airflow is diverted through the back of the machine, maintaining effective purification.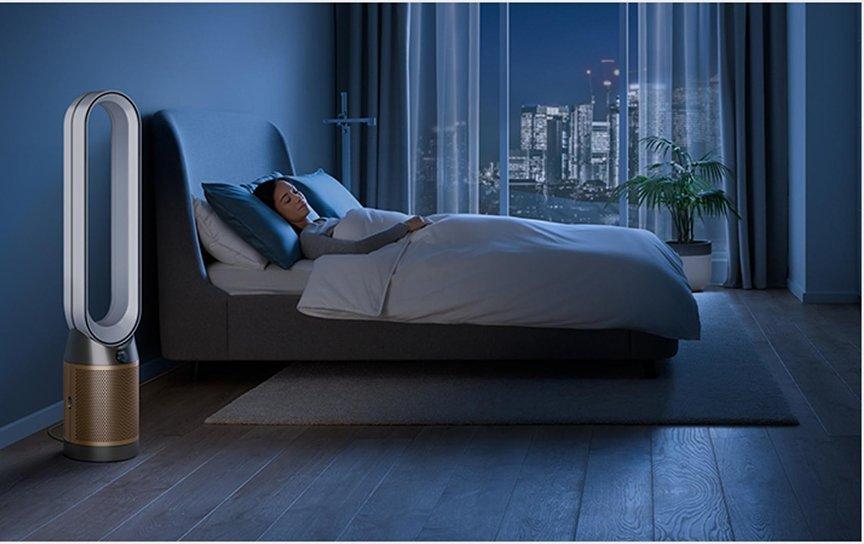 Night mode
For lighter sleepers, it monitors and purifies using the quietest settings along with a dimmed display.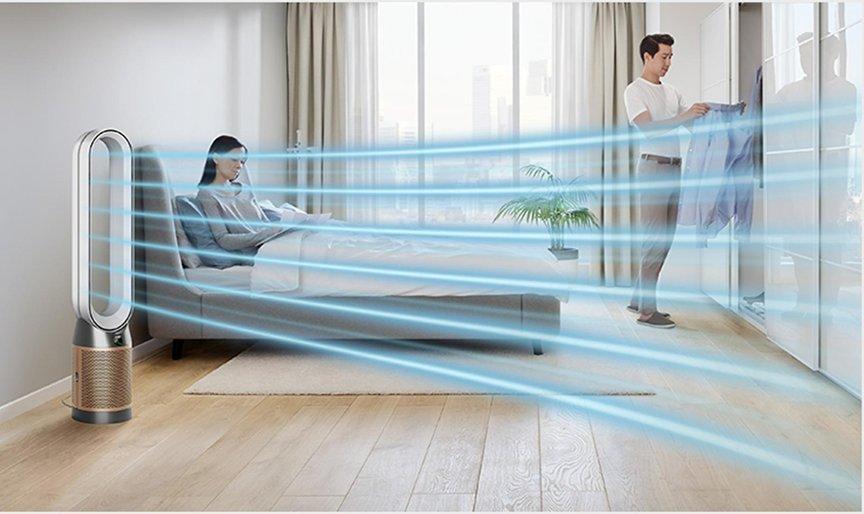 20% quieter
Acoustically engineered to reduce turbulence, so it's 20% quieter than the previous model.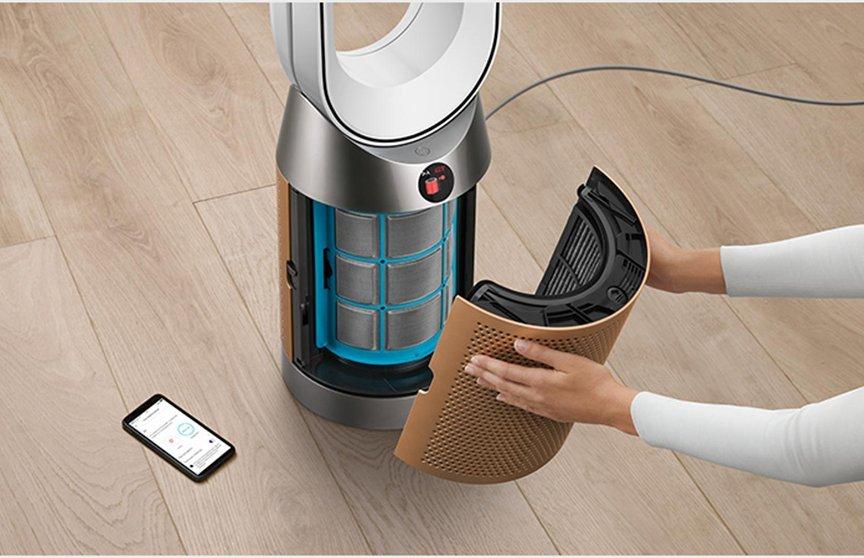 Easy filter care
The catalytic filter never needs replacing. And when you need a new HEPA+Carbon filter, the Dyson Link app lets you know.
Source: www.dyson.com