Let's Get Creative and Unleash the Flavors of Unlimited Healthy Mixtures and Combinations!
We are all more and more health conscious and are constantly seeking for healthy drinks & snacks to prepare freshly at home.
Either for in house consumption or to carry for on the go consumption : in the lunch box of your child, to your workspace, at the gym etc..
We absolutely want to secure our 5 fruits & veggies a day!
With a blender, an array of recipes is possible : juices, smoothies, coulis, compotes, purees, hummus…But not only ! You can blend your favourite fruits into your yogurt for a healthy breakfast, prepare almond or coconut milk... you name it!
Because of the variety of ingredients you decide to blend, there are 2 key features you need to look at:
A combination of very sharp blades and a powerful motor so you can achieve the desired consistency effortlessly.
Easy to clean as it can get messy.
Benefits of Owning a Blender

If you prepare at least one juice a day, you're probably saving 10 SAR/day. Over a year, we're talking about savings of 3,600 SR!
It's there in your kitchen. You can prepare to your mood anytime of the day!
You can blend in ingredients of your choice ! Varying preparations, textures, being creative with combinations and custom made flavors for each member of your family
Some models come with complimentary accessories like choppers, grinders etc… so you can do much more with your blender!
It's easy to clean – particularly if the appliance chosen comes with removable blades
Very easy & simple to use: just add the ingredients in the jar, turn your appliance on. Few seconds: your drink / preparation is ready! Enjoy!
There are 3 Types of Blenders
The type of blender you use can make a big difference in your usage experience. There is a wide offer on the market. The choice is yours depending on what fits best your need, the type of preparations you do and your budget. Let us help you choosing!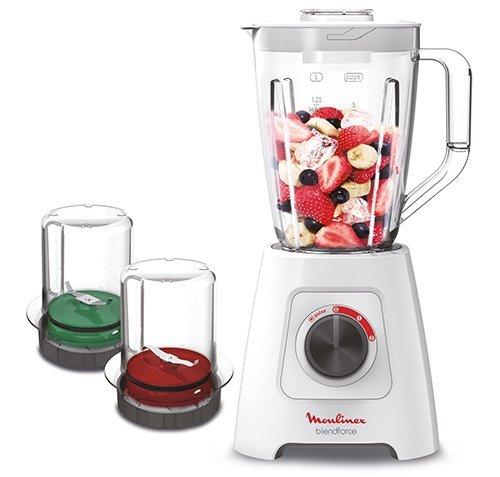 1. Essential Blending
Cold preparations easily done
Durable plastic is easy and convenient for everyday use.
Powerful motor
It is recommended to choose a blender with a powerful motor (> 500 W) needed to ensure good blending results.
Speeds
It is recommended to choose a blender with a minimum of 3 speeds so you can vary according to preparations and reach the desired texture.
Benefits:
Sharp blades for faster and easier blending
Locking system for safety
Delivers perfect results on:
Soft fruits & vegetables
---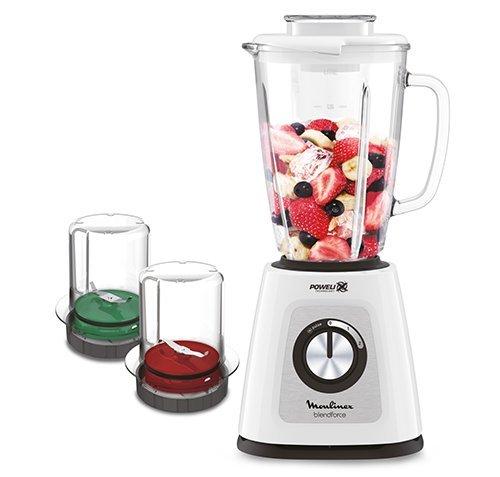 2. Healthy Blending
Hot & cold preparations you got it all!
Glass jar is robust which guarantees long lasting durability. It's thermo shock resistant: so you can enjoy all your preparations from ice crush, to smoothies, to soups!
Very powerful motor
High wattage models (above 700 W) provide a more powerful motor which ensure very good blending results.
Odor and stain free
Allowing a wide array of mixtures and combinations, spices like turmeric, saffran, berries etc… You will always be happy to find again your blender as on the 1st use!
Benefits:
Sharp blades for faster and easier blending
Sturdy body. Preferable to opt for models with a metal body.
Locking system for safety
Delivers perfect results on:
Hard & dry fruits and vegetables and ice
---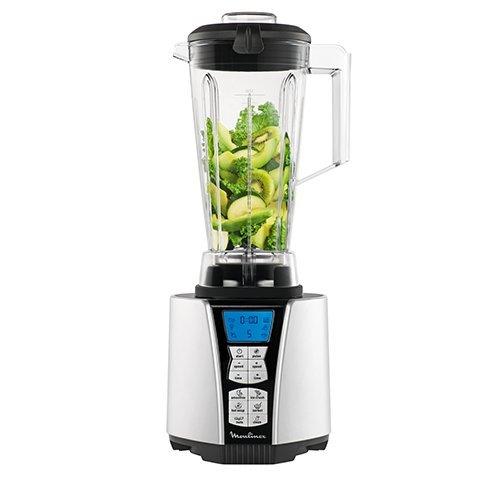 3. High Speed Blending
Amazing silky textures! no chunk left! promised.
The high speed blending technology comes with a combination of ultra sharp & long lasting blades and an ultra powerful motor. This allows to pulverize all your ingredients and release maximum nutrients from fruits & veggies to obtain preparation with high nutritional benefits!
Wide variety of preparations!
Thanks to the optimal cutting performance of a high speed blender, you can prepare a great variety of tasty hot & cold preparations.
Preset automatic programs including easy clean
Models with preset automatic programs make the experience even more enjoyable : an array of preparations to experiment and hassle free with the Easy Clean program.
Benefits:
More robust and long lasting (comes in Tritan or glass jar).
Higher wattage (starting at 1200 W) providing a more powerful motor for better blending results.
Extremely easy to use
Can be very intuitive if you opt for a model with a digital interface
Delivers perfect results on:
Hard & Soft ingredients and Hot & Cold preparations : nuts, rice, ice, sorbets, dough.