Model No:

A7039-XJ-SP
SKU:

100035277
BLACK & DECKER 45 Pc. Ratchet Screwdriver Bit Set
BLACK & DECKER 45 Pc. Ratchet Screwdriver Bit Set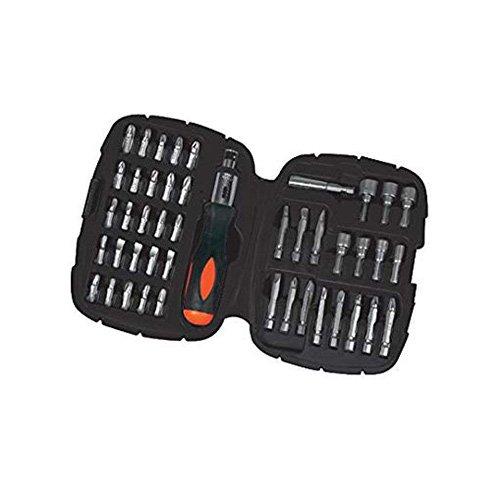 BLACK & DECKER 45 Pc. Ratchet Screwdriver Bit Set
Model No:

A7039-XJ-SP
SKU:

100035277
BLACK & DECKER 45 Pc. Ratchet Screwdriver Bit Set
Pay 4 SR for 24 months
Out of stock
Due to the product being out of stock in Riyadh - Worood, we are showing an alternative store where there is stock.
Product information
2 Year Warranty
Type: Rachet
Made in: China
A7039-XJ/SP--BLACK & DECKER 45 Pc. Ratchet Screwdriver Bit Set
Contact Us
Our representatives are always ready to help you!