Apple Watch Series 5, 44mm
Apple Watch Series 5, 40mm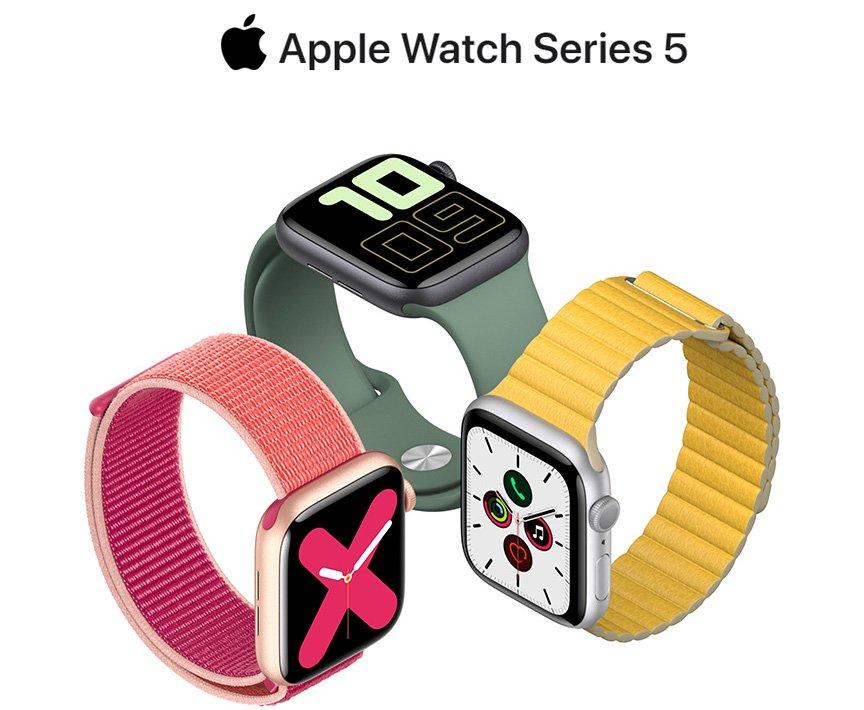 You've never seen a watch like this
With the new Always-On Retina display, you always see the time and your watch face.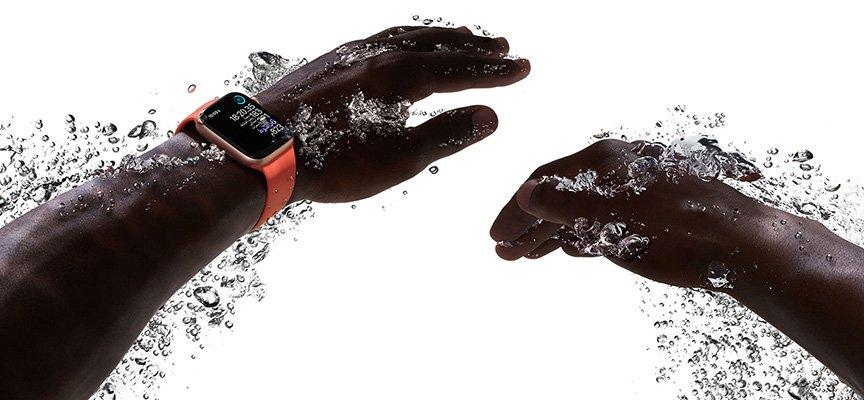 Swimming metrics. Strokes of genius
Water resistant to 50 meters, Apple Watch Series 5 is designed with swimmers in mind. The Pool Swim workout automatically records splits and sets and can actually recognize your stroke. The Open Water Swim workout visualizes your route on a map. And both precisely track active calories, distance, and overall pace.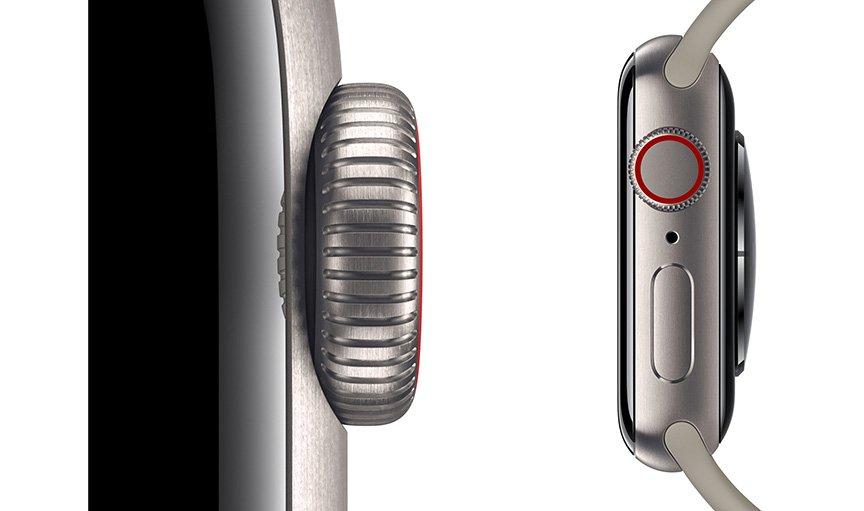 Every piece a masterpiece
We put as much care into engineering our case materials as we do the technology they contain. We now offer four exquisite materials, including titanium. Each of the metals and the ceramic we use were painstakingly engineered by Apple to enhance their native qualities, while bringing out a distinctive beauty.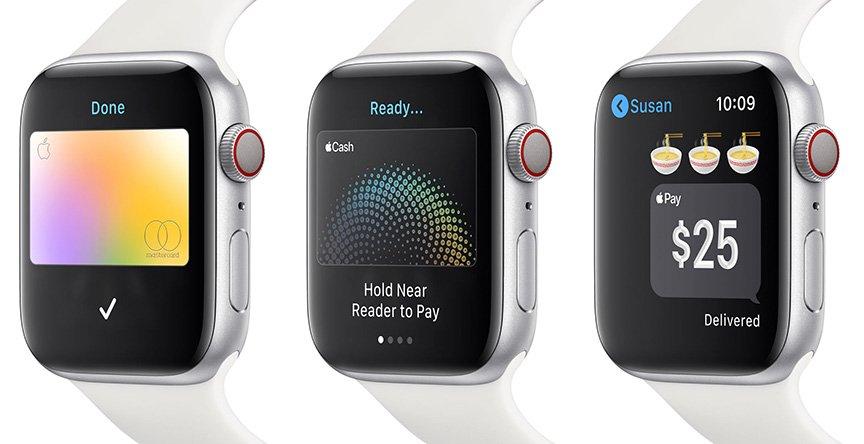 Easy money
Just double-click the side button and hold your watch to the checkout reader to use Apple Pay. You can also send or receive Apple Cash with the Messages app. No matter how you use it, Apple Pay keeps your financial information completely private and secure.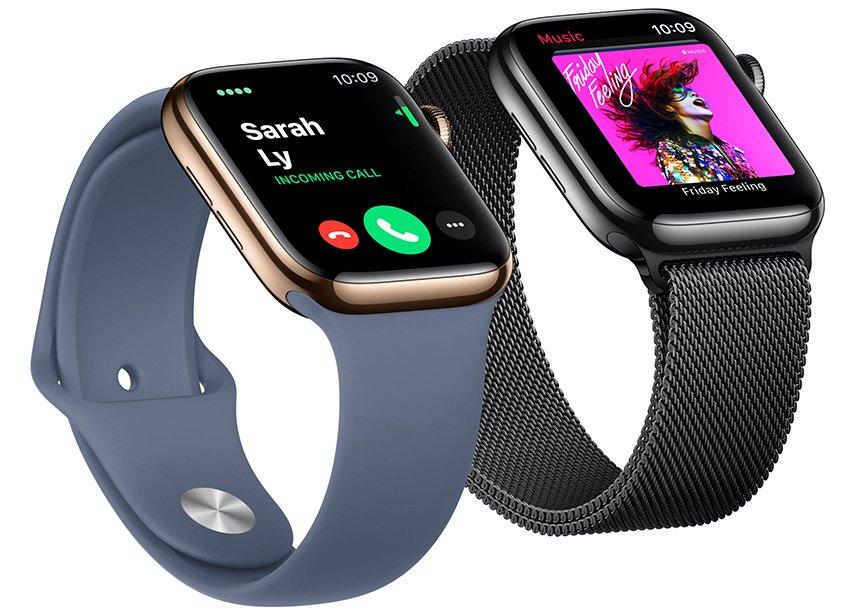 You're good to go
From phone calls, to texts, to emergency assistance around the world, Apple Watch Series 5 with cellular lets you leave your phone behind and still stay connected. And now that the display is always on, your important information stays front and center.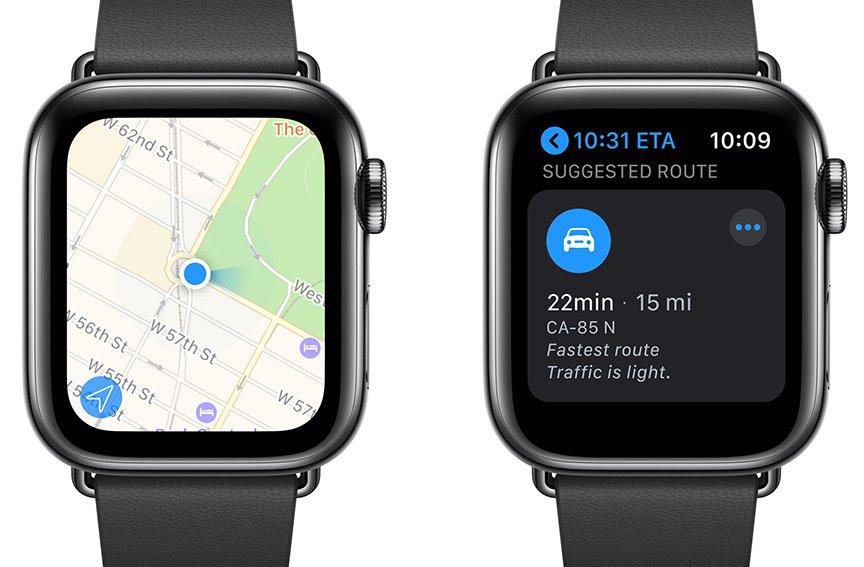 Start off on the right foot
Working with the built-in compass, the Maps app is even more powerful. In addition to showing your geographic position, it now indicates which direction you're facing. When you're using turn-by-turn directions, a gentle tap on the wrist lets you stay on track without having to look at your watch. Which means even if you can't hear the beeps and chimes, you can be sure you're going the right direction.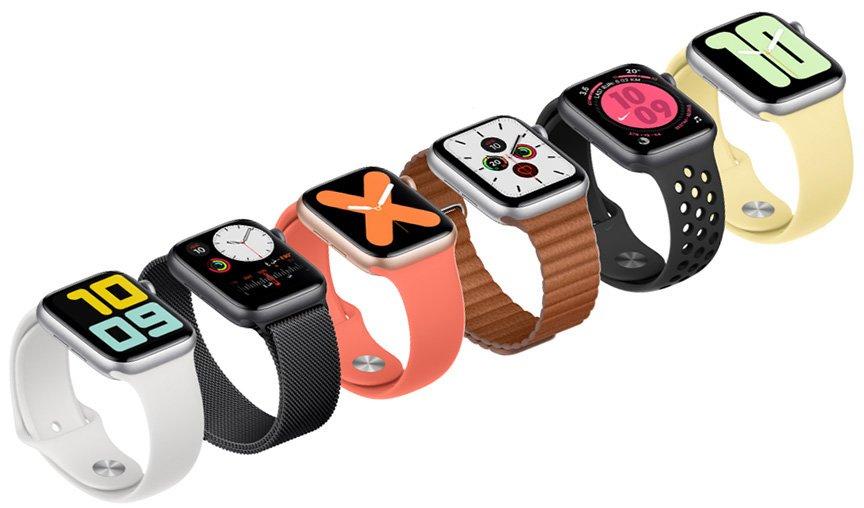 Did we mention this watch tells time?
With more than a hundred watch faces and infinite ways to personalize them, there's never been a watch like this.
Source: www.apple.com
Apple Watch Series 5 Pre-order Terms and condition (Through the website)
Online pre-order period starts on September 12th, 2019 until September 20th, 2019 while quantities last.
Shipping of the Apple Watch models is expected to start in the period between September 20th, 2019 and September 24th, 2019.
Exact delivery dates are dependent on the customer's location.
eXtra is not responsible for any delay, cancellation, or change in orders caused by the vendor's performance. In such cases, the customer will be entitled for a full refund, and eXtra will not be liable for any compensation.
You can reach us on 920004123 or through our social media platforms, for dealing with any operational difficulties that may occur during the delivery process for your products where your satisfaction is a priority.
eXtra always strives to provide the optimum information for its offered products in accordance to the manufacturers' companies, where we are here to help on 920004123 in case of any descriptive issues online.
All terms and conditions are subject to the vendor's ability to deliver the items on time.
Appel Watch Series 5
Apple Watch Series 5, featuring "Always-On" Retina display that enables users to see time and other information in screen without raising or tapping on the screen
The great hardware and amazing software in Apple Watch 5 allows the battery to work for up to 18 hours by optimizing battery consumption
The new watch has a built-in compass and maps app enable the user to know which way they are directing